Silvergate Stock Surges 20% Despite $1B Quarterly Earnings Loss
Crypto bank attributes loss in part to an industry-wide "crisis in confidence" at end of 2022 that spurred significant outflows of deposits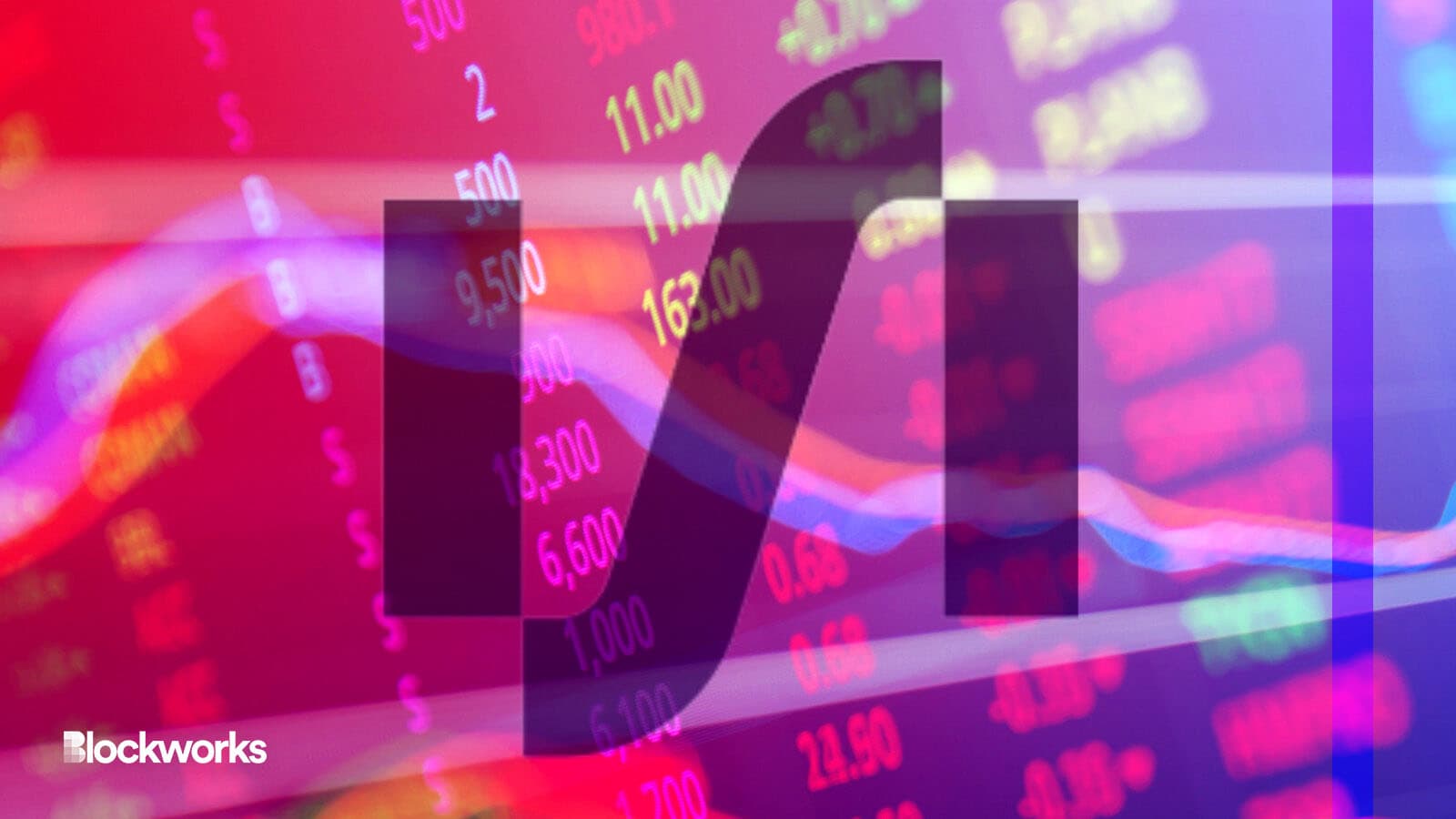 Silvergate modified by Blockworks
Silvergate lost $1 billion during the fourth quarter — enduring significant outflows of deposits as the industry spiraled from several high-profile bankruptcies. 
The loss came as the crypto industry saw "a crisis of confidence" spurring a "risk-off" position by various industry participants across digital asset trading platforms, according to commentary from the company published Tuesday. 
Silvergate's shares opened up around 20% in early market action, before paring gains to 15%, and as trading hands at about $15 per share as of 11:05 a.m. ET. 
The California-based crypto bank's average digital asset customer deposits were $7.3 billion during the fourth quarter — down about 40% from $12 billion in the prior quarter. 
The Silvergate Exchange Network (SEN) handled $117.1 billion of US dollar transfers in the fourth quarter, a quarter-over-quarter increase of 4%. However, the SEN handled $563.3 billion of such transfers in 2022 — a decrease from $787.4 billion in 2021. 
Silvergate seeks to maintain a highly liquid balance sheet going forward, Silvergate CEO Alan Lane said in a statement. 
"While we are taking decisive actions to navigate the current environment, our mission has not changed," he added. "We believe in the digital asset industry, and we remain focused on providing value-added services for our core institutional customers."
The earnings report comes nearly two weeks after Silvergate said it was forced to sell assets at a major loss to fulfill roughly $8 billion of customer withdrawals. 
Silvergate held $4.3 billion of short-term Federal Home Loan Bank advances, as of Dec. 31, according to a Jan. 5 company filing. This funding was used to satisfy outflows, according to the company. 
The bank also said earlier this month it would be cutting 200 positions, or about 40% of its staff, in an effort to reduce costs. 
Mark Palmer, BTIG head of digital assets research, commenting on the earnings report, said that Silvergate "would evaluate its product portfolio and potentially exit less profitable lines of business."
A class-action lawsuit filed against Silvergate last week alleges that the bank held the accounts of now-bankrupt FTX and Alameda Research, a trading firm also founded by Sam Bankman-Fried, adding that it knew FTX held investor funds and that Alameda engaged in risky trading. 
The company "did nothing" when it witnessed billions of dollars of FTX customer funds being wired directly to Alameda and related entities, the complaint claims.
"As a federally regulated bank, we take our compliance and risk management responsibilities very seriously," a Silvergate spokesperson told Blockworks. "While we don't comment on pending litigation, we are aware of the lawsuit[s] and intend to defend against them vigorously."
This story was updated on Jan. 17, 2023, at 11:20 a.m. ET with additional detail.
---
Don't miss the next big story – join our free daily newsletter.