Singapore plots 'live' wholesale CBDC pilot for next year
The wholesale CBDC will be used "as a common settlement asset in domestic payments"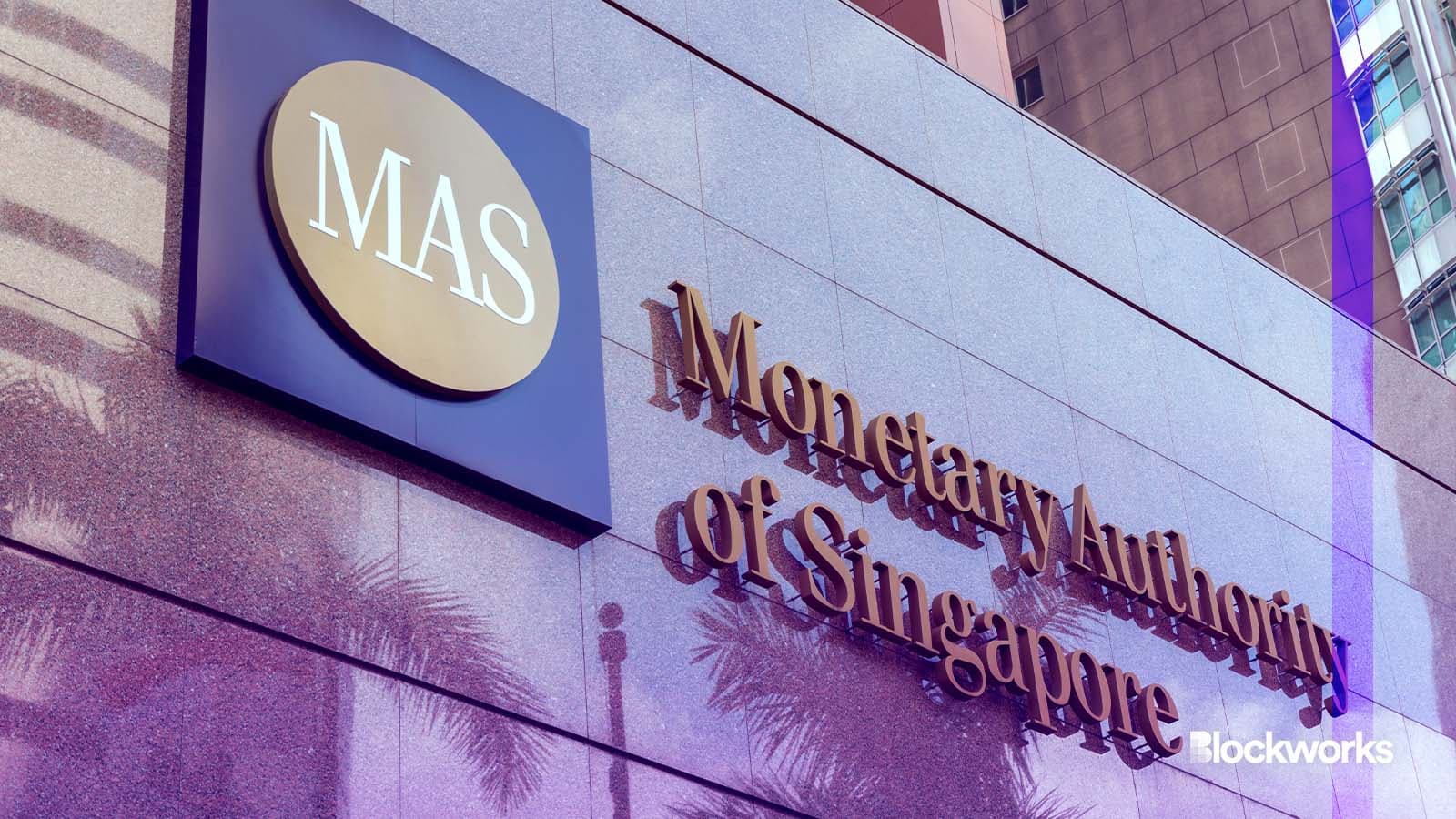 mimisim/Shutterstock modified by Blockworks
The Monetary Authority of Singapore announced Thursday that it plans to issue a "live" central bank digital currency (CBDC).
The regulator plans to partner with local banks, and the partnership will see a wholesale CBDC used "as a common settlement asset in domestic payments."
"Retail customers will be able to use these tokenized bank liabilities in transactions with merchants who can in turn credit these tokenized bank liabilities with their respective banks," MAS managing director Ravi Menon said.  
Prior to the announcement, MAS had only simulated issuing CBDCs in test environments. 
"The 'live' issuance of central bank digital money for use as a common settlement asset in payments is a significant milestone in MAS' digital money journey that began in 2016. The issuance of wholesale CBDC reinforces the role that central bank money plays in facilitating safe and efficient payments," Menon said.
On top of the CBDC issuance, MAS is testing purpose-bound money as a "common protocol to specify the conditions for the use of digital money."
The regulator will launch four trials to test out different infrastructures under Project Orchid — which is the name of the project exploring a CBDC system. 
Tokenized bank liabilities, wallet interoperability, supplier financing and institutional payment controls will be the core trials. 
"J.P. Morgan is exploring the use of payment controls to enable a bank's institutional clients to hold deposit tokens and transfer them to clients outside of the issuing bank's direct customer base as long as the banks are part of an agreed trust ecosystem," MAS said. 
Amazon and HSBC are using PBM to tokenize payables from Amazon to other merchants. 
"This will help unlock liquidity for merchants, thereby improving merchants' access to financing and working capital," the press release said. 
MAS also introduced a Project Orchid blueprint diving into the necessary technological infrastructure of a CBDC system.
The news comes after the International Monetary Fund's Kristalina Georgieva said on Wednesday that CBDCs could "replace cash" and urged central banks to continue researching possible CBDC launches.
---
Don't miss the next big story – join our free daily newsletter.