Stoner Cats agrees to pay $1M fine to settle SEC charges
Hollywood superstar-backed Stoner Cats has neither admitted nor denied the SEC's allegations that it issued an unregistered security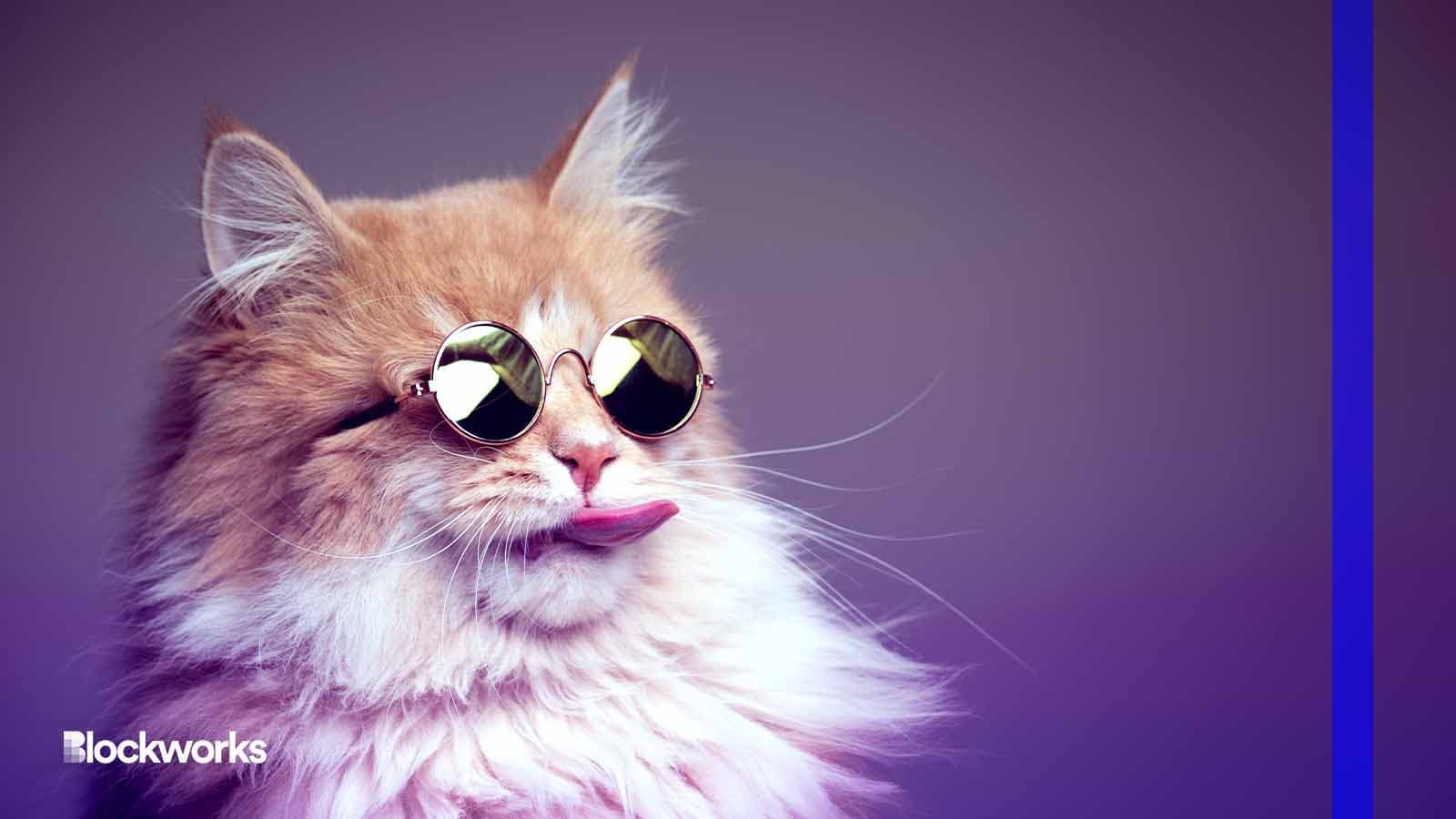 Nils Jacobi/Shutterstock modified by Blockworks
The US Securities and Exchange Commission has charged and settled with NFT issuer Stoner Cats 2 for allegedly offering an unregistered security. 
Without denying or admitting to the SEC's allegations, Stoner Cats 2 (SC2) has agreed to cease and desist from offering the NFTs and pay a $1 million fine. SC2 also agreed to destroy all NFTs in its possession and issue a notice of the order on its website and social media channels, the SEC said.
"Regardless of whether your offering involves beavers, chinchillas or animal-based NFTs, under the federal securities laws, it's the economic reality of the offering – not the labels you put on it or the underlying objects – that guides the determination of what's an investment contract and therefore a security," Gurbir Grewal, director of the SEC's Division of Enforcement, said in a statement Wednesday. 
Stoner Cats, which was backed by actors Ashton Kutcher and Mila Kunis, released 10,000 NFTs in a highly-anticipated drop in July 2021. The drop raised $8 million. 
The collection was a launch for the animated show featuring Kutcher, Kunis alongside other heavy-weights like Chris Rock and Vitalik Buterin, which, the SEC says, led investors to reasonably expect profit. 
"As part of the marketing campaign, the SC2 team emphasized its expertise as Hollywood producers, its knowledge of crypto projects, and the well-known actors involved in the web series, leading investors to expect profits because a successful web series could cause the resale value of the Stoner Cats NFTs in the secondary market to rise," the SEC said in Wednesday's statement. 
SEC Commissioners Hester Peirce and Mark Uyeda issued a dissenting opinion Wednesday, arguing that the Howey test cannot be met. 
Analyzing investment contracts in this way "carries implications for creators of all kinds," Peirce and Uyeda wrote. "Were we to apply the securities laws to physical collectibles in the same way we apply them to NFTs, artists' creativity would wither in the shadow of legal ambiguity." 
Stoner Cats said in a December 2022 statement that the collection would be coming to an end "soon," and noted that the project had been successful in bringing Hollywood talent into Web3. 
It's not the first time the SEC has targeted NFT issuers for alleged securities laws violations. In August 2023, the agency charged and settled with Impact Theory, an issuer the SEC said earned $30 million from the offering. 
"Registration of securities, including crypto asset securities, protects investors by providing them with disclosures so they can make informed investing decisions," Carolyn Welshhans, associate director of the SEC's Home Office, said in the statement. "Stoner Cats wanted all the benefits of offering and selling a security to the public but ignored the legal responsibilities that come with doing so."
---
Don't miss the next big story – join our free daily newsletter.