Switzerland's Regulator Greenlights SIX Digital Exchange
Approval a "milestone" in providing institutional investors with safe and robust infrastructure, exchange says.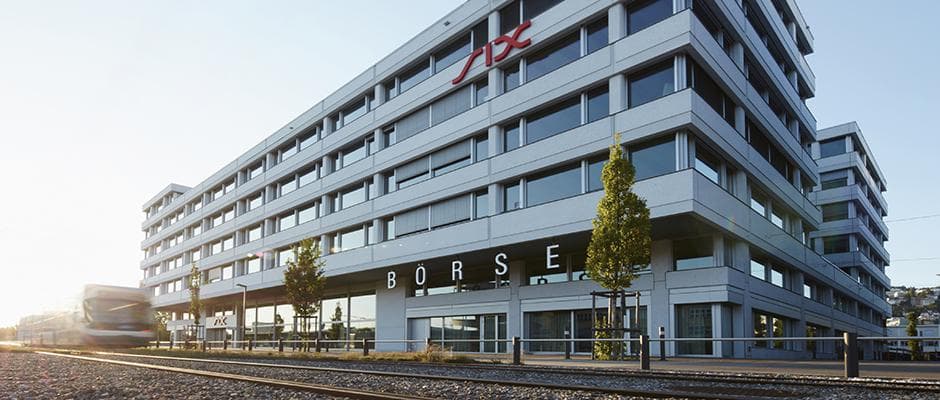 Source: Six Swiss Exchange
key takeaways
Authorization allows SDX to go live with a regulated trading, settlement and custody infrastructure based on distributed ledger technology for digital securities
The approval boosts trust in digital assets, which will help drive adoption by institutional investors, CoinShares' head of product told Blockworks
Switzerland's regulator will allow the SIX Digital Exchange (SDX) to operate a stock exchange and a central securities depository for digital assets in the country, the exchange announced on Friday. 
The authorization by the Swiss Financial Market Supervisory Authority, or FINMA, enables SDX to launch infrastructure based on distributed ledger technology for digital securities that integrates trading, settlement and custody services.
This is the first time that FINMA has issued a license for infrastructures that facilitate the trading of digital securities in the form of tokens and their integrated settlement, the agency noted on its website.
"The digitalization of financial markets continues apace, and while the final shape of the market is still evolving, this is an important milestone in providing institutional investors with a safe and robust infrastructure meeting all of the core requirements of a traditional exchange and CSD infrastructure," Thomas Zeeb, SIX's global head of exchanges, said in a statement.
The exchange first announced this project in July 2018, an SDX spokesperson told Blockworks. The prototype for trading and central depository has been available since September 2019, and is being tested by various banks working with the exchange. 
The platform was productive in the fourth quarter of 2020, the representative added, and now the corresponding FMI licenses have been obtained from FINMA.
"The task of building a fully regulated digital exchange has never been done before," the SDX spokesperson said. "It is important because with these licenses, SDX can now offer the highest Swiss standards of oversight and regulation."
Townsend Lansing, head of product at European digital asset manager CoinShares, noted that the news comes several months after Germany's Federal Financial Supervisory Authority, known as BaFin, approved the Boerse Stuttgart Digital Exchange (BSDEX).
He added that CoinShares welcomes another major European regulator clearing the path for digital assets to be traded and settled in ways that are similar to more traditional financial assets. 
"This can only increase trust in the digital asset ecosystem, which in turn will help drive adoption and investment by institutional investors," Lansing told Blockworks. "Europe in general, and Switzerland in particular, continue to lead the way for regulatory transparency and stability in digital currencies."
SDX is focused on continuing to build out the digital financial ecosystem to create a global liquidity network for digital assets by engaging in cooperative ventures with partners and accelerating the onboarding of various global and local financial players. It expects its international customer base to expand to banks, issuers, insurance firms and other institutional investors.
"This is an important milestone in bringing the digitalization of capital markets into the mainstream, but it is only the beginning," Zeeb said. "We will continue to work with our clients, regulators, and other stakeholders to shape the markets of the future."
Are you a UK or EU reader that cant get enough investor-focused content on digital assets?Join us in London on November 15th and 16th for the Digital Asset Summit (DAS) London. Use code ARTICLE for £75 off your ticket. Buy it now.