Tesla Sells Bitcoin for $64M Profit, Still Posts $170M Impairment Loss
Tesla made millions when it offloaded 75% of its bitcoin last quarter, but accounting rules mean it still took a hit to its balance sheet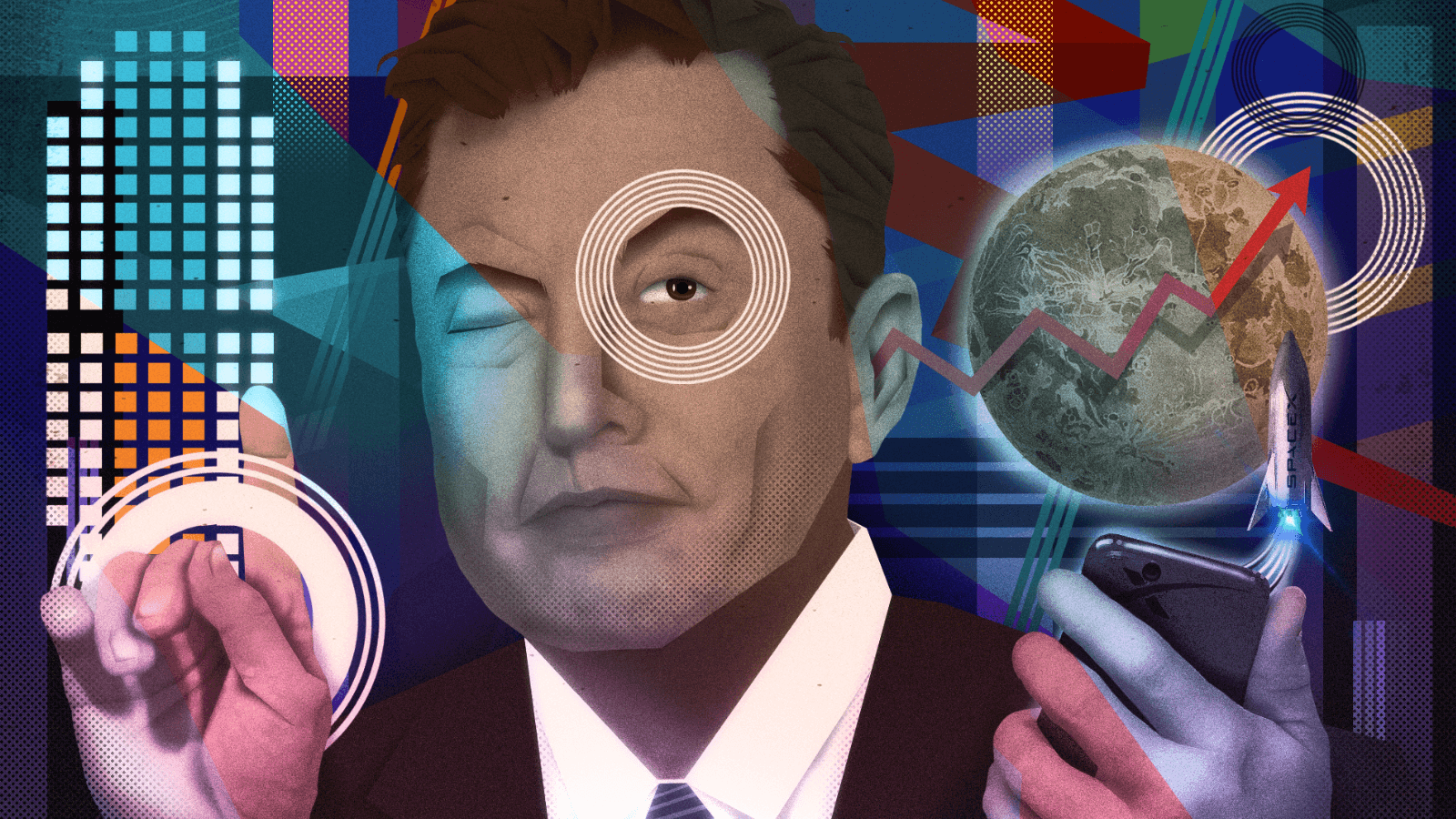 Elon Musk | Blockworks Exclusive Art by Axel Rangel
key takeaways
For accounting purposes, Tesla must value its bitcoin at its lowest point during a quarter
Tesla sold 75% of its BTC but Elon Musk said it's open to buying more
Plunging bitcoin prices have forced Tesla to record a $170 million impairment loss alongside solid second-quarter earnings, which saw a 42% jump in revenue.
Tesla spent $1.5 billion to acquire around 43,200 BTC in the first quarter of 2021, per Bitcoin Treasuries data. It went on to sell 10% of its bitcoin for $272 million that same quarter. 
At the time, CFO Zach Kirkhorn commented Tesla's bitcoin investment was long-term and those sales were just an experiment to demonstrate bitcoin's liquidity and utility as an alternative reserve asset.
But last week, Tesla reported selling 75% of its bitcoin in this year's second quarter for $936 million.
"As with any investment and consistent with how we manage fiat-based cash and cash-equivalent accounts, we may increase or decrease our holdings of digital assets at any time based on the needs of the business and our view of market and environmental conditions," the company said in an SEC filing.
Digital assets are considered to be "indefinite-lived intangible assets" under accounting rules. For that reason, Tesla must value its bitcoin at its lowest point during a quarter and recognize a loss if it drops below its purchase price. 
Similarly, Tesla can recognize any gains if it sells its digital assets. The electric-vehicle maker posted a $64 million gain on certain conversions of BTC into fiat currency in the six-month period ending June 30, when the asset's price was around $19,000.
Arcane Research analyst Vetle Lunde estimates Tesla sold 29,060 BTC at an average price of $32,209, leaving the company with about 9,700 BTC ($205.1 million) on its balance sheet.
The company's bitcoin sale during the financial market downturn shows it was forced to manage risk and raise cash in a rising interest-rate environment, said Marcus Sotiriou, an analyst at GlobalBlock.
In any case, Tesla still boasts the second-largest BTC stash of any public company, behind Michael Saylor's data intelligence firm MicroStrategy, which currently holds 129,698 BTC ($2.74 billion).
Elon Musk says Tesla sold bitcoin to boost liquidity
Tesla CEO Elon Musk, who has been a vocal cryptocurrency proponent, to some degree held an influential position on the price movement of cryptocurrencies last year via his tweets. Markets were often swayed by his comments and closely observed Tesla's crypto purchases. 
Bitcoin is down 55% year-to-date, and last traded at $21,100 as of 1:15 am ET on Tuesday, Blockworks Research data shows. But the bellwether crypto asset may have reached its macro bottom at around $18,000, according to Varun Kumar, CEO of Hashflow.
"Barring any exogenous shocks to the macroeconomic picture, it seems unlikely to go lower," he told Blockworks via email. "That's not to say that it can't — but crypto has front-run other markets in terms of pricing an extremely negative global economic outlook."
"I suspect, then, that like the 2018 bear market, we will range sideways and gradually upwards until the macro conditions improve. And when that happens, perhaps in a year's time, we might be headed for another bull run."
Musk said in an earnings call last week that Tesla is open to buying bitcoin in the future. "It's just that we were concerned about overall liquidity for the company, given Covid shutdowns in China," he added, noting his company did not sell any of its dogecoin.
---
Don't miss the next big story – join our free daily newsletter.