Tether Remains Stable Amid Reports of DOJ Probe
Tether remains virtually pegged to value of US dollar despite reports of Feds poking around its business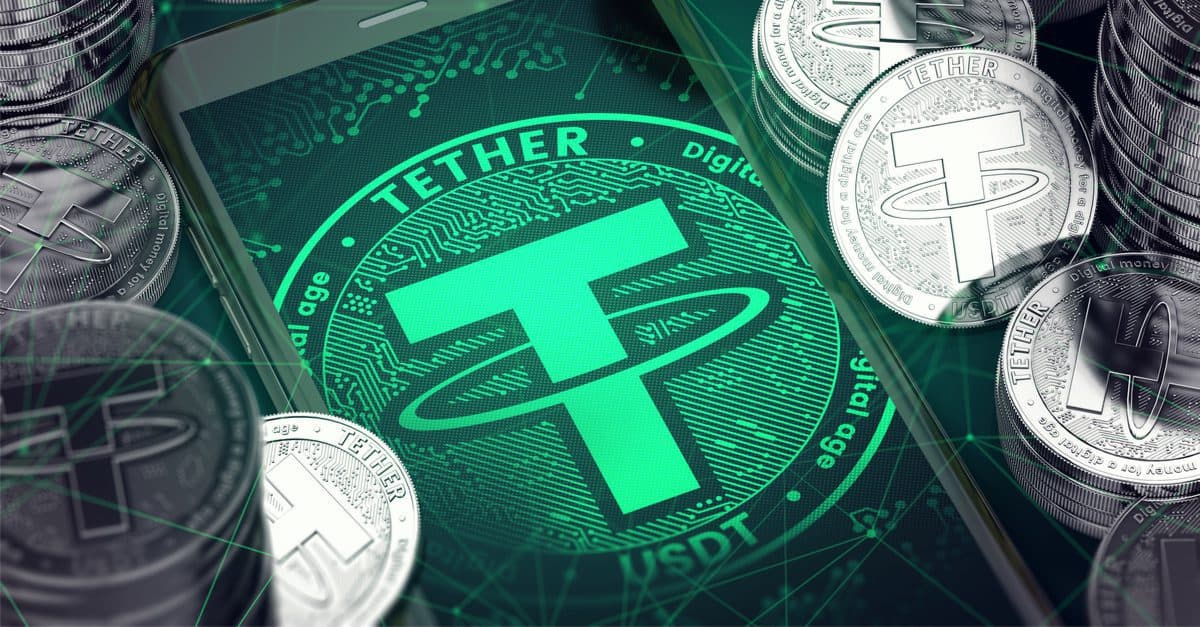 key takeaways
Department of Justice probe said to be in regards to Tether's banking relationships in its early days
Tether execs said in a statement that it routinely has an open dialogue with law enforcement agencies and its business as usual
The market has shaken off the notion that reports of a possible criminal probe into Tether by the US Department of Justice will have a material impact on the stablecoin as its price remains stable, according to data from CoinGecko. 
Tether occasionally gets knocked off its one-to-one peg with the US dollar when material events transpire in the digital assets market.
During May's crypto crash, Tether briefly went down to 87 cents on misguided fears that China would totally block access to digital assets. Because of China's strict capital controls regarding CNY-USD conversion, Tether is used by everyone from crypto traders to cross-border businessmen in-country as a reliable way to move capital around the world. But allegations from Bloomberg that a criminal probe is underway don't seem to be enough to sway the market's perception of the token's integrity as it's currently trading between just under $1 on some exchanges, and at a slight premium on others.
For its part, Tether dismisses the report as clickbait based on years-old allegations. 
"Today, Bloomberg published an article based on unnamed sources and years-old allegations, patently designed to generate clicks. This article follows a pattern of repackaging stale claims as 'news.' The continued efforts to discredit Tether will not change our determination to remain leaders in the community," the company said in a post.  
Tether said that it "routinely has open dialogue with law enforcement agencies, including the US Department of Justice, as part of our commitment to cooperation, transparency, and accountability."
Tether's nomadic bank accounts
Tether currently banks with Bahamas-based bank Deltec, but at one time it had accounts at institutions all over the world — from Quebec's Bank of Montreal to Puerto Rico's Noble Bank, and a collection of local banks on the island of Taiwan. 
Interestingly, the alleged probe of Tether doesn't focus on whether there were sufficient cash reserves to account for the tokens in circulation; that's been dealt with already in a settlement with the New York Attorney General.
Reports from 2018 all point to (mostly) enough funds being available no matter their nomadism to handle tokens in circulation. The question is, did the banks know whom they were dealing with?
Particularly, Tether's large US dollar holdings it had at one time in Taiwan raise some questions. With comparatively high taxes and a strict, conservative, financial regulator, Taiwan isn't known to be an offshore hub in the same way that Hong Kong and Singapore are. Its banks are considered to be slow moving and archaic compared to their peers like HSBC and DBS. Foreigners and locals alike call banking a "frustrating experience" given the paperwork required for a mundane transaction, and a lack of modern e-banking options. 
But Tether deemed the island's banks as robust enough to be home to over $50 million of its deposits between 2016-2018, according to published audits, and later which peaked at $430 million between Tether and its parent Bitfinex as revealed in a lawsuit the two companies filed against Wells Fargo — the correspondent bank that acted as a go-between from Taiwan to the US — when it cut off their access.     
Nick Chang, a former General Manager at Taipei-based exchange MaiCoin, said that while many banks in Taiwan are not crypto friendly they are highly regulated and take a high standard as far as compliance goes, thoroughly thinking through any new business relationship.
Chang also notes that Taiwan's banking regulator, the Financial and Supervisory Commission, had "relatively vague instructions on crypto AML compliance because the existing one was focused on traditional banking."
While it might seem surprising that these relatively unknown and behind-the-times banks were home to part of Tether's fortune this all might seem weird, it's also not entirely out of the realm of possibility either. 
"When I first learned about Tether operation team banking with Taiwan banks, I was pretty surprised," he told Blockworks. "Then I met more financial industry people and realized that some of these Taiwan banks and companies just quietly do impactful things. I don't know whether these banks or companies realize it or not."
For its part the DoJ is being tight-lipped about what it's investigating, but Tether's statement about "years-old allegations" point to its prior relationships with foreign banks likely being of interest. However, it also could be much ado about nothing as well.