UK Could See Live Crypto Regulation Within 12 Months
Crypto-specific regulations are well on their way in the UK, while the US is opting for an enforcement-heavy approach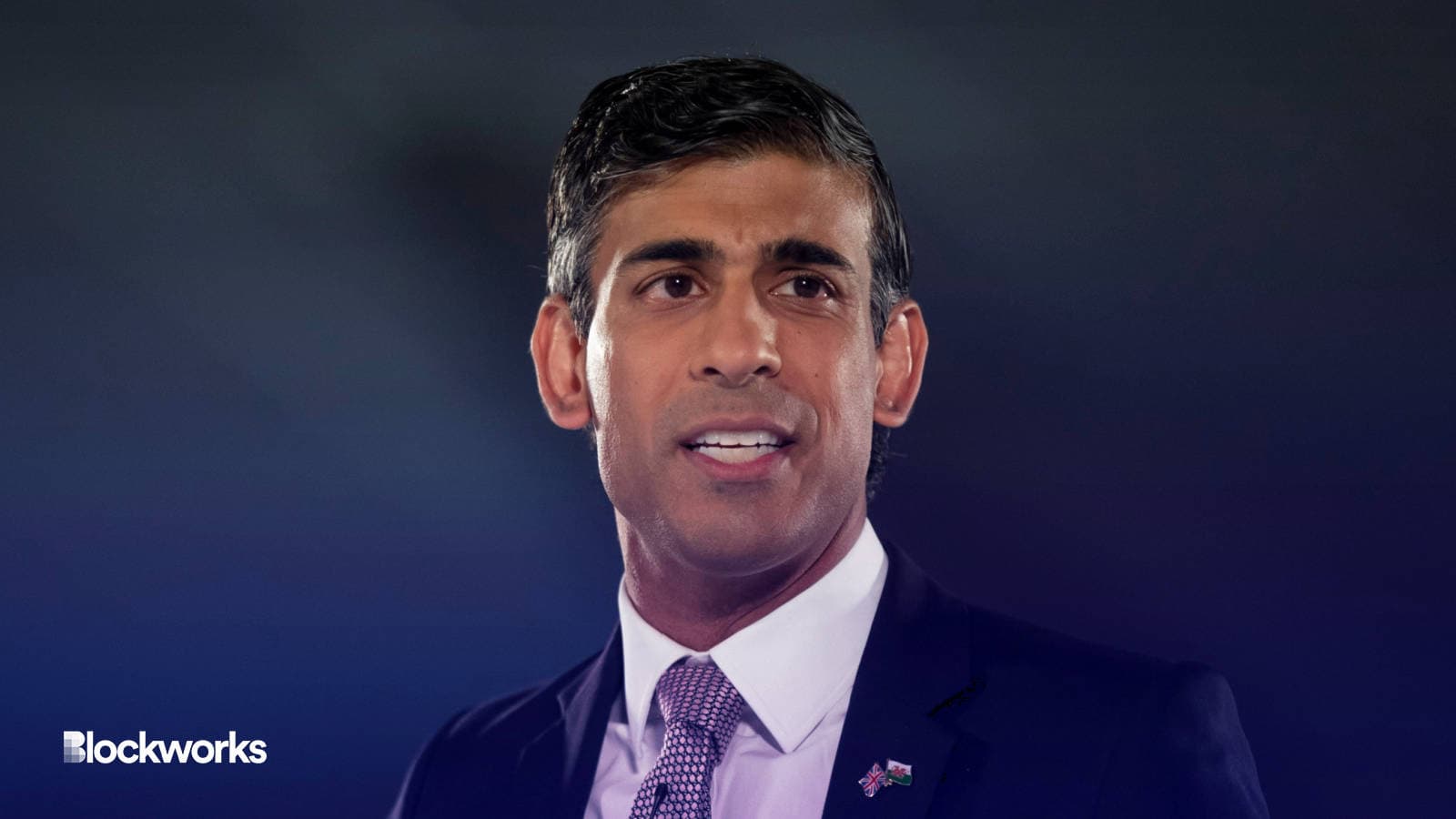 ComposedPix/Shutterstock, modified by Blockworks
The UK crypto scene should brace for industry-specific regulations to hit within the year.
Andrew Griffith, financial secretary to the UK Treasury, told CNBC in a recent interview that crypto regulations would soon be solidified. "Over the next 12 months or so is the window," Griffith said.
"We've got control back of the rulebook, not something that the UK has had for decades," he added, referring to Brexit. "So we've got the ability to move in an agile and proportionate way and I'm definitely keen we make the most of that opportunity."
The UK government in February published a consultation paper that proposed rules for crypto, saying it hoped these would manage the "turbulent industry." 
Among the proposals, the Treasury seeks to require crypto firms already registered with the Financial Conduct Authority to apply for authorization under the new Financial Services and Markets Act-based regime.
Griffith cited the in-progress Financial Services and Markets Bill (FSMB) as part of those incoming regulations.
FSMB, considered a landmark bill which would give regulators greater power over the digital asset sector, was introduced in mid-2022 while UK Prime Minister Rishi Sunak was still chief finance minister. 
UK crypto bill in final stages
The wide-ranging FSMB is pitched as an overhaul of the UK's regulatory framework, necessary to place the country in a more competitive financial position. It includes regulations for both stablecoins and crypto assets more broadly. 
Lawmakers have pushed for several amendments to the bill. Griffith himself proposed that "cryptoasset" be defined as "any cryptographically secured digital representation of value or contractual rights" that can be transferred, stored or traded electronically and uses blockchain technology."
Other amendments would broaden the FCA's oversight of crypto, if FSMB is indeed passed into law, forcing companies to comply with more stringent compliance obligations.
The bill has completed a third reading in the House of Commons. It's now in the House of Lords, which means all members have the opportunity to make amendments to the bill. Once both houses agree on all aspects, it will be sent to King Charles for it to become law.
Meanwhile, crypto regulation in the US is being led by enforcement, particularly around securities laws. The US House Financial Services Committee however recently published a draft bill on stablecoin regulation that requires providers to maintain liquid reserves backing their coins on at least a one-to-one basis.
Bank of England Deputy Governor John Cunliffe expressed similar sentiment, stressing in a speech this week that stablecoins are one of the bank's focus areas.
"Systemic stablecoins will need to be backed with high quality and liquid assets to be able to meet these expectations and standards, as set out by the Financial Policy Committee," he said.
---
Get the day's top crypto news and insights delivered to your email every evening. Subscribe to Blockworks' free newsletter now.
Want alpha sent directly to your inbox? Get degen trade ideas, governance updates, token performance, can't-miss tweets and more from Blockworks Research's Daily Debrief.
Can't wait? Get our news the fastest way possible. Join us on Telegram and follow us on Google News.
---