Stablecoins Offer 'Efficiency and Functionality' in Payments, Says Bank of England
"The question is not whether but how we should develop the machinery for tokenized transactions to settle in central bank money," says Bank of England's John Cunliffe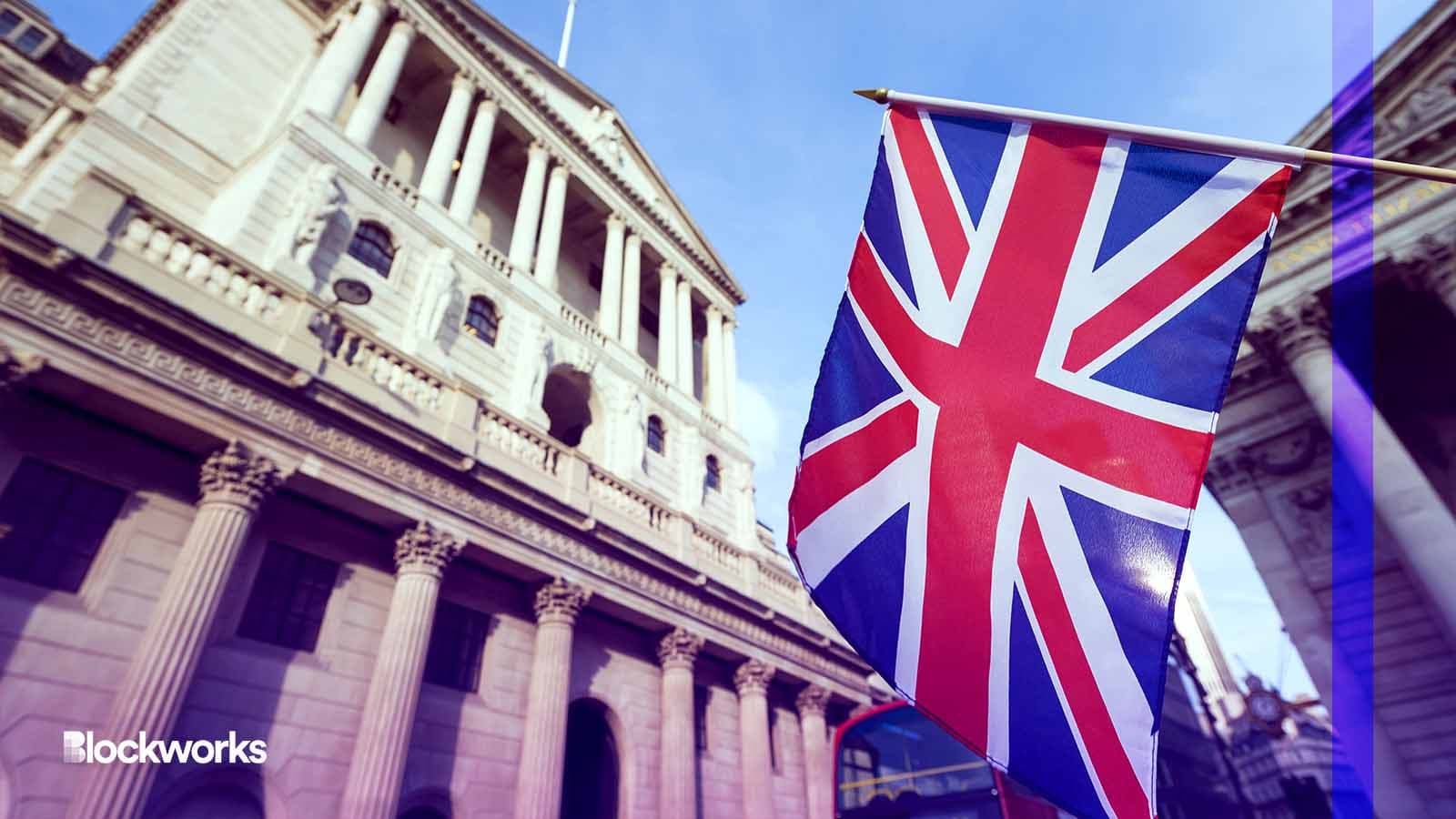 lazyllama/Shutterstock modified by Blockworks
Stablecoin use cases — specifically stablecoins for payments — were likened to the evolution of the iPhone by Bank of England Deputy Governor John Cunliffe in a recent speech.
Alongside the digital pound, which the Bank of England (BOE) is currently working on, Cunliffe said that stablecoins for payments are one of four focus areas for the BOE when it comes to digital assets. 
Stablecoins offer "the possibility of greater efficiency and functionality in payments," according to Cunliffe. However, because they sit outside of regulations at present, there is a slim likelihood that any of the current offerings would pass the standards that an entity such as the BOE would set. 
"Systemic stablecoins will need to be backed with high quality and liquid assets to be able to meet these expectations and standards, as set out by the Financial Policy Committee," Cunliffe said in the speech. The BOE is working on a regulatory framework that would focus on stablecoins used for payments. 
In May of last year, UK regulators proposed regulatory oversight of payment systems, such as stablecoins, where "deficiencies in its design or disruption to its operation may threaten the stability of the UK financial system" should fall under the BOE.
According to Cunliffe, there is also misunderstanding of the BOE's approach to digital assets.
"The question is not whether but how we should develop the machinery for tokenized transactions to settle in central bank money — in other words what will provide the most efficient, effective and fastest route to this end, given our current starting point," he said. 
The possible regulation that Cunliffe refers to is similar to what United States policymakers are working on. 
TerraUSD, an algorithmic stablecoin that was pegged to the US dollar through LUNA, infamously lost its dollar peg and collapsed, wiping out billions of dollars and starting a domino effect that would lead to the bankruptcies of Three Arrows Capital as well as crypto lenders Voyager and Celsius. 
The draft of a stablecoin regulation bill, which was published ahead of a hearing on Wednesday, April 19, showed that lawmakers appear to be on the same page as the BOE. New algorithmic stablecoins, which are based on a secondary token, would face a two-year moratorium.
---
Get the day's top crypto news and insights delivered to your email every evening. Subscribe to Blockworks' free newsletter now.
Want alpha sent directly to your inbox? Get degen trade ideas, governance updates, token performance, can't-miss tweets and more from Blockworks Research's Daily Debrief.
Can't wait? Get our news the fastest way possible. Join us on Telegram and follow us on Google News.
---