Yellen: UST Collapse Could Have Been Avoided With Rules for Stablecoin Issuers
The framework legislators should use for stablecoins has already been introduced, Yellen said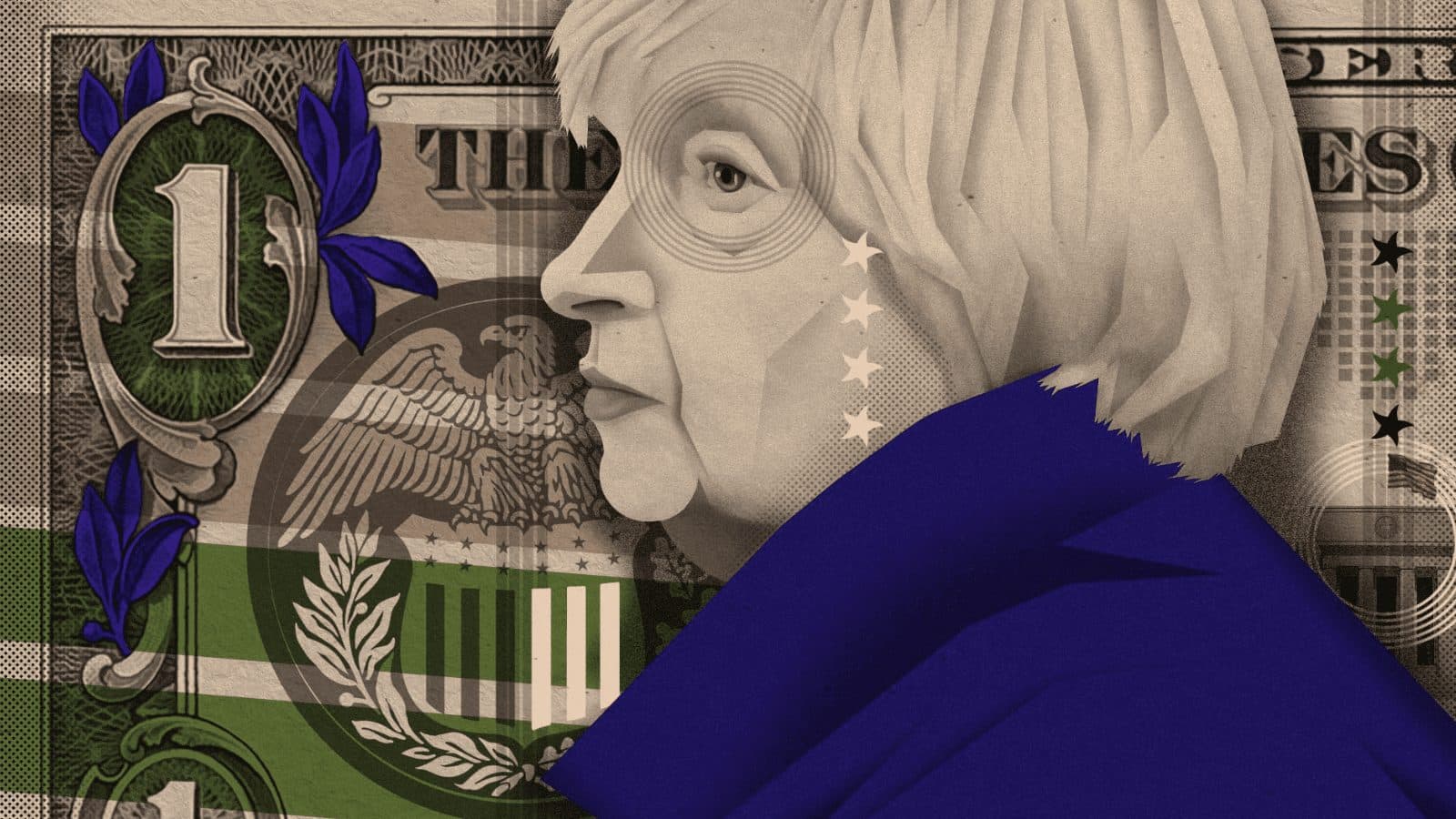 BLOCKWORKS EXCLUSIVE ART BY AXEL RANGEL
key takeaways
US Treasury Secretary Janet Yellen doubled down on her plea for stablecoin regulation
Stablecoin issuers need to be federally insured depository institutions, she said
Amid the ongoing collapse of Terra's UST stablecoin that has roiled broader crypto markers in unprecedented fashion, regulators in the US are making a renewed push for policy requiring stablecoin issuers to be treated like banks. 
"We've just had over this last week with Terra and with Tether an illustration of the risks associated with stablecoins…there can be runs," Yellen said Thursday during testimony before the House of Representatives Financial Services Committee. "We invented a good regulatory framework for dealing with this, and that is a federally insured depository institution."
The regulatory framework in question is the November joint report on stablecoins from the President's Working Group on Financial Markets (PWG), the Federal Deposit Insurance Corporation (FDIC) and the Office of the Comptroller of the Currency (OCC).
"To address risks to stablecoin users and guard against stablecoin runs, legislation should require stablecoin issuers to be insured depository institutions, which are subject to appropriate supervision and regulation, at the depository institution and the holding company level," the report said. 
The issue with UST, other lawmakers say, is that as an algorithmic stablecoin, it is much more vulnerable to de-pegging risks. UST is designed to trade in tandem on a one-to-one basis with the US dollar. Regulation around reserve reporting is essential, according to Sen. Pat Toomey, R-Pa., who proposed his own stablecoin regulation in April.
"If Congress does not act in this space, then the danger is, at some point, a fiat-backed stablecoin might lose its dollar peg," Toomey told reporters Wednesday. "And that could not only be very problematic for consumers who lose money, but it could have repercussions." 
This is not the first time that regulators have shown interest in Terra. 
The SEC served Terra founder Do Kwon during the Mainnet Conference in New York City in September 2021. The subpoenas focused on the Mirror Protocol, a decentralized finance (DeFi) project built on Terra that creates synthetic versions of real assets and securities. 
In October, Terraform Labs (TFL) responded to the SEC, arguing that it is outside of the watchdog's jurisdiction. A district court in New York sided in February with the SEC and ordered TFL and Kwon to comply with the subpoenas.
---
Get the day's top crypto news and insights delivered to your email every evening. Subscribe to Blockworks' free newsletter now.
Want alpha sent directly to your inbox? Get degen trade ideas, governance updates, token performance, can't-miss tweets and more from Blockworks Research's Daily Debrief.
Can't wait? Get our news the fastest way possible. Join us on Telegram and follow us on Google News.
---