VanEck Exec: Use Cases of NFTs 'Approaching Unlimited'
Asset manager launches NFT collection as a digital membership card of sorts for crypto-focused investors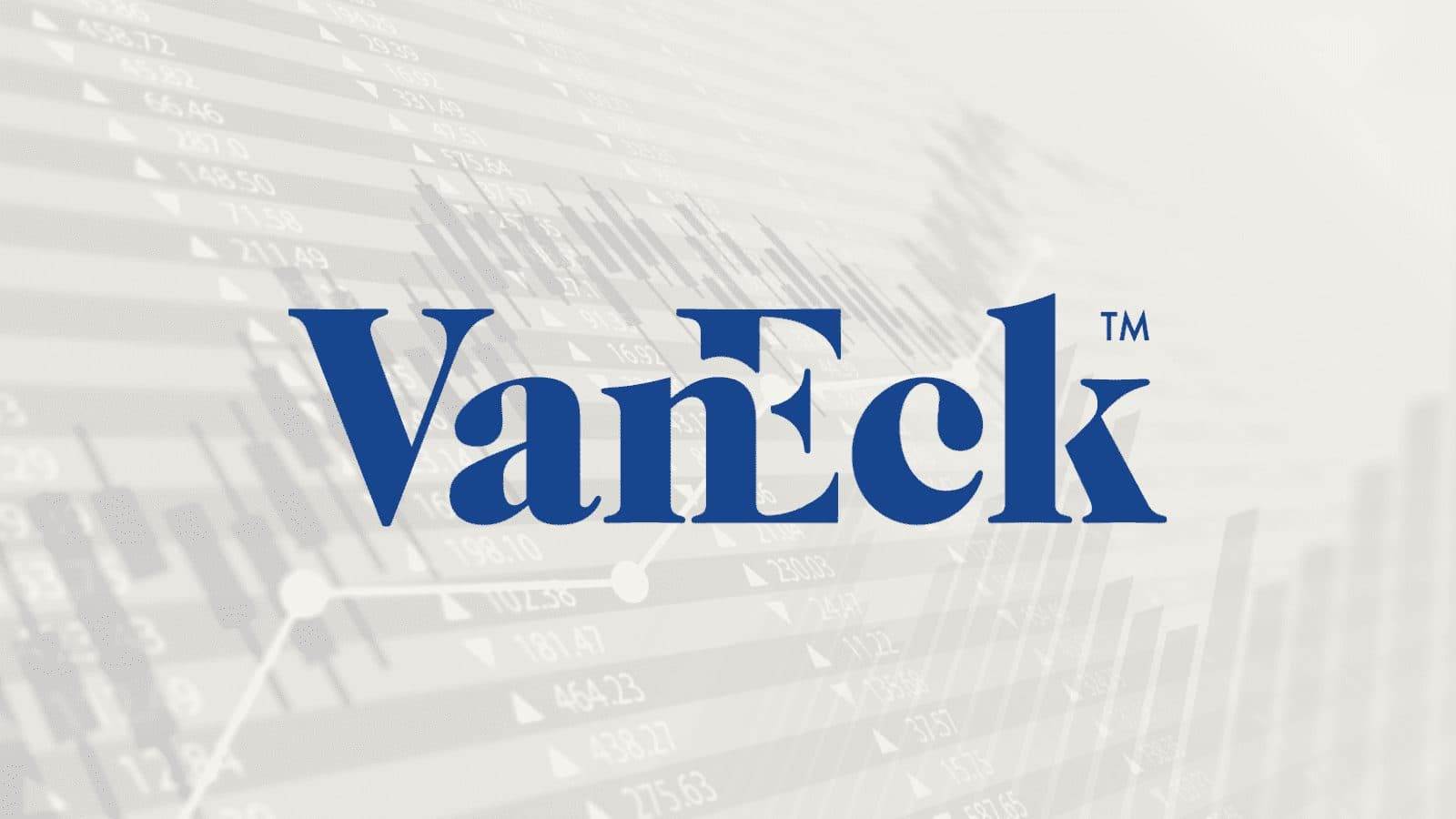 Source: Shutterstock and VanEck
key takeaways
NFT collection aims to bring together like-minded investors and educate VanEck clients on the crypto space
Every asset manager needs to focus on crypto in some way, ProChain Capital president says
Asset manager VanEck is launching an NFT collection aiming to create a community for crypto investors — with an executive saying the use cases for non-fungible tokens are "approaching unlimited." 
"The whole ecosystem — metaverse, gaming, play-to-earn, NFTs, ticket sales — are moving so fast at the same time with a lot of cross-pollination," John Patrick Lee, a product manager at VanEck tasked with the NFT endeavor, told Blockworks. "To be in the middle of that is what's exciting and fun for us."
Designed in partnership with South Korea-based creative NFT agency NUMOMO, VanEck's Community NFTs are set to launch on Ethereum. The collection features 750 "common" NFTs, 230 "rare" NFTs, and 20 "legendary" tokens. 
The NFTs are free and will be airdropped to the first 1,000 who sign up. Still-image NFT placeholders, which are slated to be upgraded to their final versions by the end of the month, will be distributed this week.
"We're not launching an NFT to monetize followers or list it on OpenSea," Lee said. "We're trying to build an active community of crypto-focused investors."
The NFTs are designed to be a digital membership card of sorts. Holders may be granted early access to VanEck's digital asset research, as well as exclusive event invitations.
The project will additionally trace the journey of a fictional character modeled after Alexander Hamilton as he explores the past, present and future of monetary policy.
As of last November, the 2.7 million NFTs in existence were owned by 360,000 people, according to data from blockchain analysis platform Chainalysis — compared to the roughly 300 million people that use cryptocurrencies.
"I think use cases like this will only further promote the NFT as an asset and provide utility for other companies and projects down the road," Matthew Bartlett, VanEck's head of internal sales, said. "It's still a really small segment of the market that owns these assets, and there's a lot of room to grow."
Will other asset managers follow?
VanEck's NFT move follows Fidelity Investments' launch of a financial education experience in the metaverse last month. JPMorgan unveiled a virtual lounge in Decentraland in February.
But Lee said the firm is the first large asset manager to launch such an NFT collection, and he expects competitors to follow suit,
David Tawil, president of crypto hedge fund firm ProChain Capital, called VanEck's launch "a bit of a gimmicky way" to draw people into the NFT universe. He added, however, the effort could help bridge the gap between the collectibles aspect of NFTs and the segment's broader use cases.
"The one thing that's clear is they know this is the way that their business is going," Tawil told Blockworks. "Whether it be Fidelity, or VanEck or BlackRock…every asset manager needs to be focused here. No one knows exactly what is going to be the one that catches like wildfire."
Tawil noted Fidelity's announcement last week to allow clients to invest in bitcoin through 401(k) plans shows crypto is moving beyond speculative investments.
"We're in a paradigmatic shift…and how it all turns out nobody knows, but you've got to be on the train," Tawil said. "You can't expect to catch up two, three or five years from now when it's all mature."
An NFT ETF?
VanEck has 64 ETFs trading in the US with combined assets of roughly $62 billion, according to ETF.com.
The firm's Digital Transformation ETF, which holds various crypto stocks, such as Coinbase,  launched in April 2021. The company in November launched its Bitcoin Strategy ETF (XBTF), which offers indirect exposure by investing in cash-settled bitcoin futures contracts, and more recently launched a Digital Assets Mining ETF (DAM). 
The firm's attempts to launch a spot bitcoin ETF have so far been stymied by the SEC.  
Asked if the company could look to bring to market an NFT ETF, Lee said there are not yet enough publicly traded companies focused on the segment.  
"Our thought process when approaching NFTs or any of these new, exciting areas is we're going to be thoughtful about it," he said. "We're not going to rush to market with something when maybe the market can't support it."
---
Don't miss the next big story – join our free daily newsletter.