Wahi Brothers Reach Settlement Deal With SEC
Nikhil and Ishan Wahi were accused of trading crypto assets with insider knowledge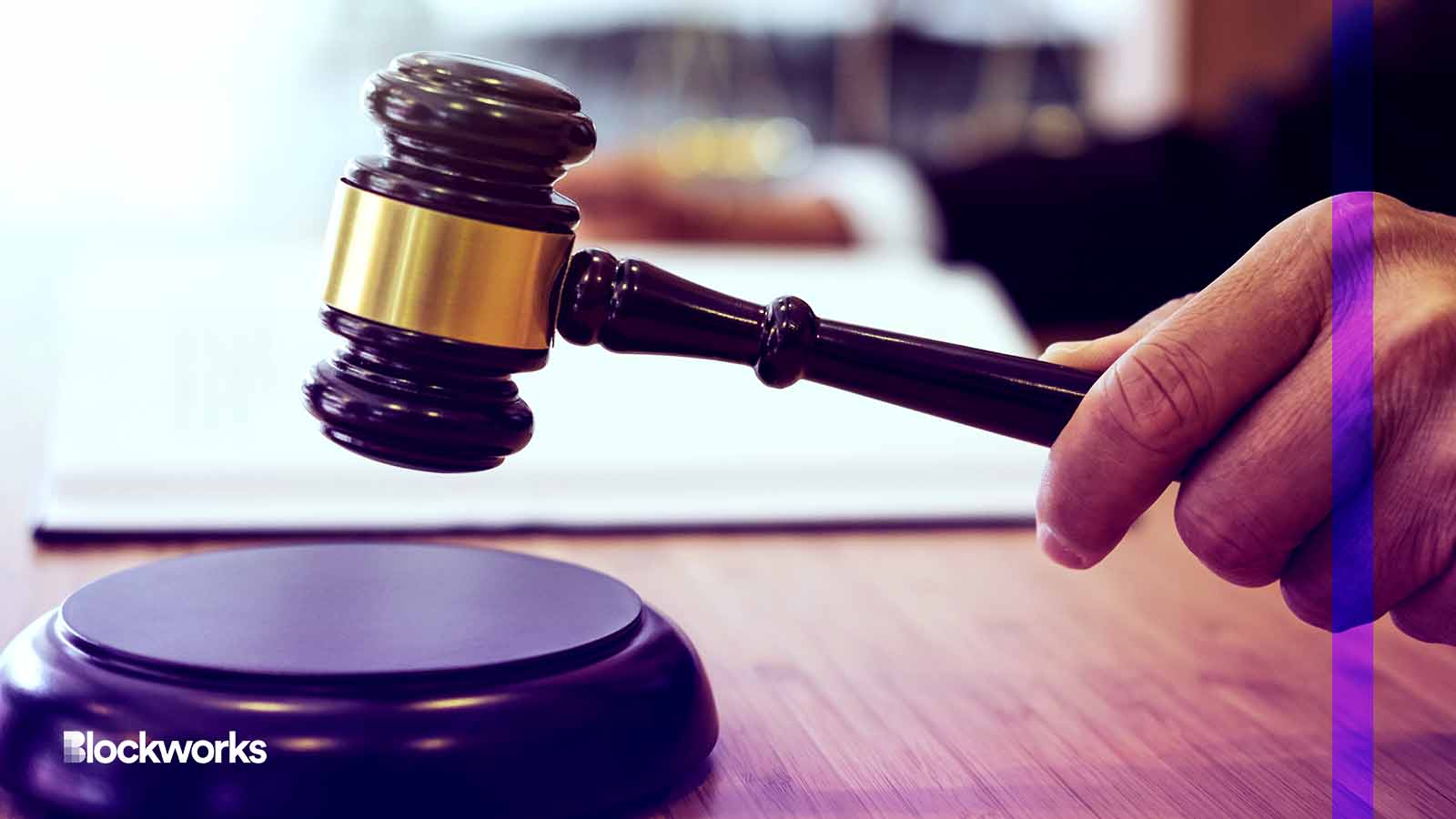 Freedomz/Shutterstock modified by Blockworks
A former Coinbase manager and his brother reached a settlement agreement with the SEC on Tuesday, May 30. 
Nikhil and Ishan Wahi were accused of trading crypto assets with insider knowledge back when Ishan Wahi was still a product manager at Coinbase.
The case has become infamous for being one of the first cases centered around the insider trading of crypto assets. 
As part of the settlement agreement, the Wahi brothers agreed with the SEC that "at least" nine of the 25 crypto assets sold as part of their insider trading scheme counted as securities. 
"The Wahi brothers agreed, as part of the settlement, not to deny the SEC's allegations," the SEC said.
As part of the settlement agreement, the brothers "each agreed to be permanently enjoined from violating Section 10(b) of the Securities Exchange Act and Rule 10b-5."
Section 10b prohibits fraud when purchasing or selling securities, while Rule 10b-5 gives the SEC the ability to regulate securities fraud. 
Earlier this year, lawyers representing Ishan Wahi moved to dismiss the insider trading allegations against him, arguing that the SEC was attempting to use the case to gain regulatory jurisdiction. 
"But here there are no contracts, written or implied," they wrote. "The developers who created the tokens at issue have no obligations whatsoever to purchasers who later bought those tokens on the secondary market. And with zero contractual relationship, there cannot be an "investment contract." 
Coinbase also denied the SEC's claims, stating that "Coinbase does not list securities. End of story."
Earlier this month, Ishan Wahi was sentenced to two years in prison after being convicted of two counts of conspiracy to commit wire fraud. 
Ishan was also ordered to "forfeit 10.97 ether and 9,440 Tether."
Nikhil Wahi pled guilty late last year to one count of conspiracy to commit wire fraud and received a 10-month sentencing back in January. 
Nikhil was ordered to forfeit $892,500. The brothers have also been ordered to pay $470,000 to Coinbase to cover restitution costs in relation to the investigation into their insider trading case.
Coinbase is currently engaged in a legal battle with the SEC, claiming that the regulatory body has refused to give the exchange regulatory clarity. 
The SEC was ordered to give Coinbase a response on regulatory clarity, to which the commission said, "Deliberating over the kind of significant changes sought by Coinbase, which could affect both crypto assets and the securities markets more generally, takes time—including, as here, time to weigh whether or not to initiate a rulemaking proceeding about such topics in the first instance."
Coinbase, in return, filed a writ of mandamus, requesting that the court continue to monitor the SEC's progress on crypto regulation. 
Updated May 30, 2023 at 3:13 pm ET: Clarified settlement charges against the brothers, added context about Coinbase's legal battle with the SEC.
---
Don't miss the next big story – join our free daily newsletter.