Crypto funding: Web3 gaming, blockchain security in focus
$103M raised this week by blockchain builders, including $20 million for a Call of Duty style shooter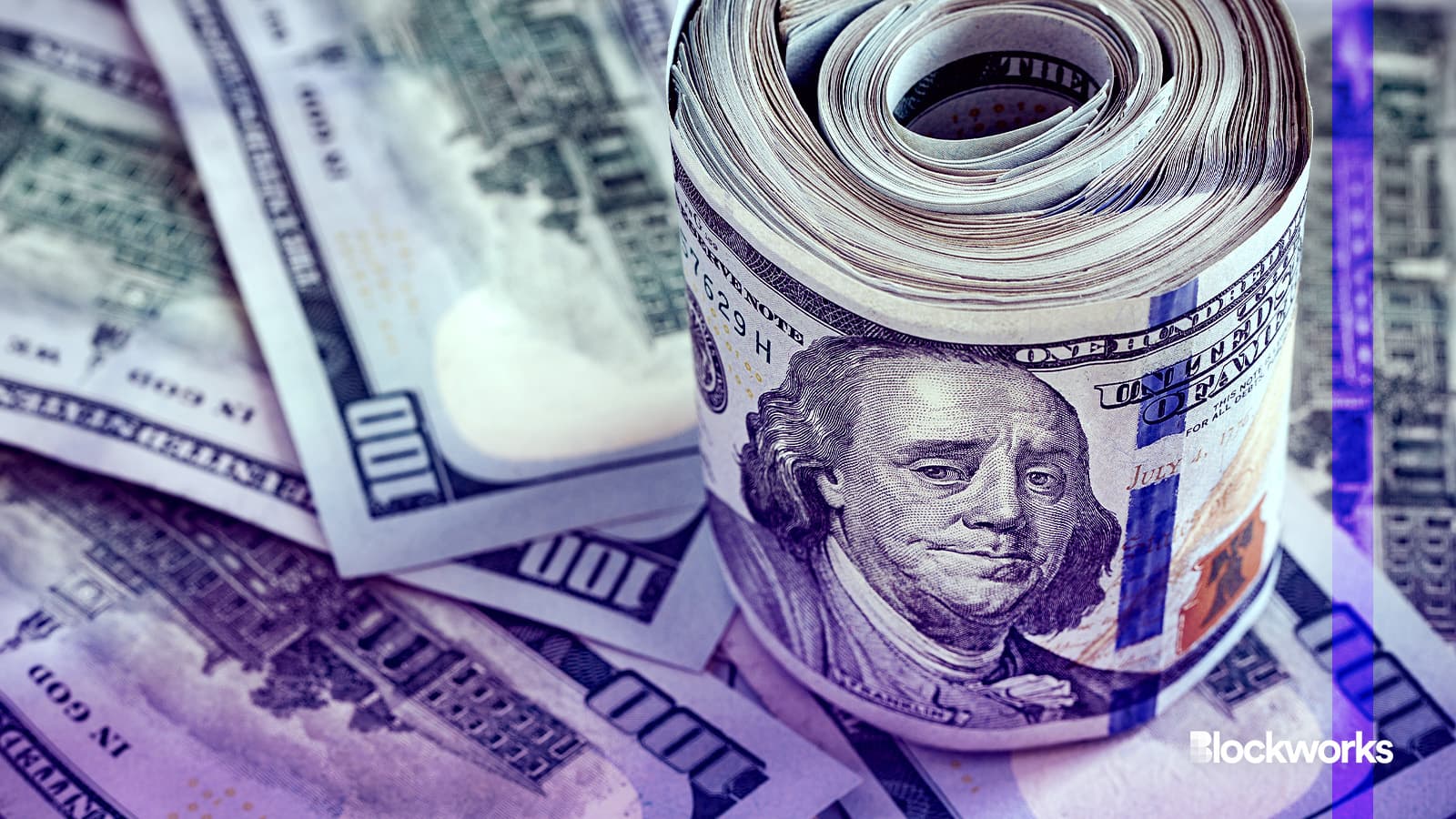 Julia Tsokur/Shutterstock modified by Blockworks
Ten crypto startups raised nearly $103 million this week, with the biggest pot of funds going to Blockaid.
The $33 million it raised came from a seed and Series A round. Investors included Ribbit Capital, Variant, Cyberstarts, Sequoia Capital, and Greylock Partners.
Blockaid, as the name suggests, aids in blockchain security by scanning transactions originating from wallets, as well as ones that interact with dapps and smart contracts. Its tools are also compatible with most blockchains. 
The company claims that in just the last three months it has scanned 450 million user transactions and has subsequently thwarted 1.2 million of them that were deemed malicious.
Web3 gaming had a major win this week. 
Read more: Amazon and Immutable team up to advance Web3 gaming
Neon Machine, the studio behind crypto-enabled first person shooter game "Shrapnel", raised $20 million in a Series A round led by Polychain Capital. Griffin Gaming Partners, Brevan Howard Digital, Franklin Templeton, IOSG Ventures, and Tess Ventures also invested. 
It's a free-to-play multiplayer title that is trying to mimic Call of Duty. In-game apparel, such as weapons, will be offered as NFTs on Shrapnel's private Avalanche network. 
The fundraise will go toward further developing the game ahead of its planned launch sometime in 2024. An early version of the game could be made available by December. 
A focus on blockchain accessibility
Emerging from stealth this week was smlXL, pronounced "small XL." The crypto startup, backed by a16z, raised $13.4 million from Greylock and other angel investors.  
Dor Levi, who was previously at Lyft, founded smXL. The firm employs 16 people as of now and is behind evm.storage, a blockchain explorer that allows users to look up the storage of any individual contract on Ethereum or Avalanche. 
The company also created evm.codes, which catalogs EVM opcodes. 
Read more: Time to declare EVM the winner? Not yet, says Helius CEO Mumtaz
Its products have 15,000 active monthly users, according to Fortune. One goal the firm is pursuing after the fundraise is to eventually offer a paid version of evm.storage with more features for pro users. 
Other notable fundraises
Rymedi raised $9 million from RW3 Ventures and White Star Capital. The firm wants to streamline the transfer of medical records with blockchain. 
Aera Protocol, an autonomous treasury manager for DAOs, raised $8 million via a token sale led by Bain Capital Crypto.
Bain Capital Crypto and Polychain Capital led a $6 million seed round for Nocturne, a company aiming to provide private on-chain accounts on Ethereum.
Cayman Islands-based Web3 game studio Moonveil Entertainment locked down $5.4 million in seed funding. 
Noble, an asset issuance chain on Cosmos, locked down $3.3 million in a seed round led by Polychain Capital. 
Game platform Hytopia raised $3 million from lead investor Delphi Digital as well as other venture capital firms and angels.
Kresko.fi, a protocol providing access to real-world assets, wrapped up a $1.8 million strategic round led by Electric Capital and Zero Age Ventures.
---
Don't miss the next big story – join our free daily newsletter.