Web3 Watch: GameStop Opens NFT Marketplace, Magic Eden Fund Focuses on Web3 Gaming
Countries around the world are leveraging NFT technology for real-world use cases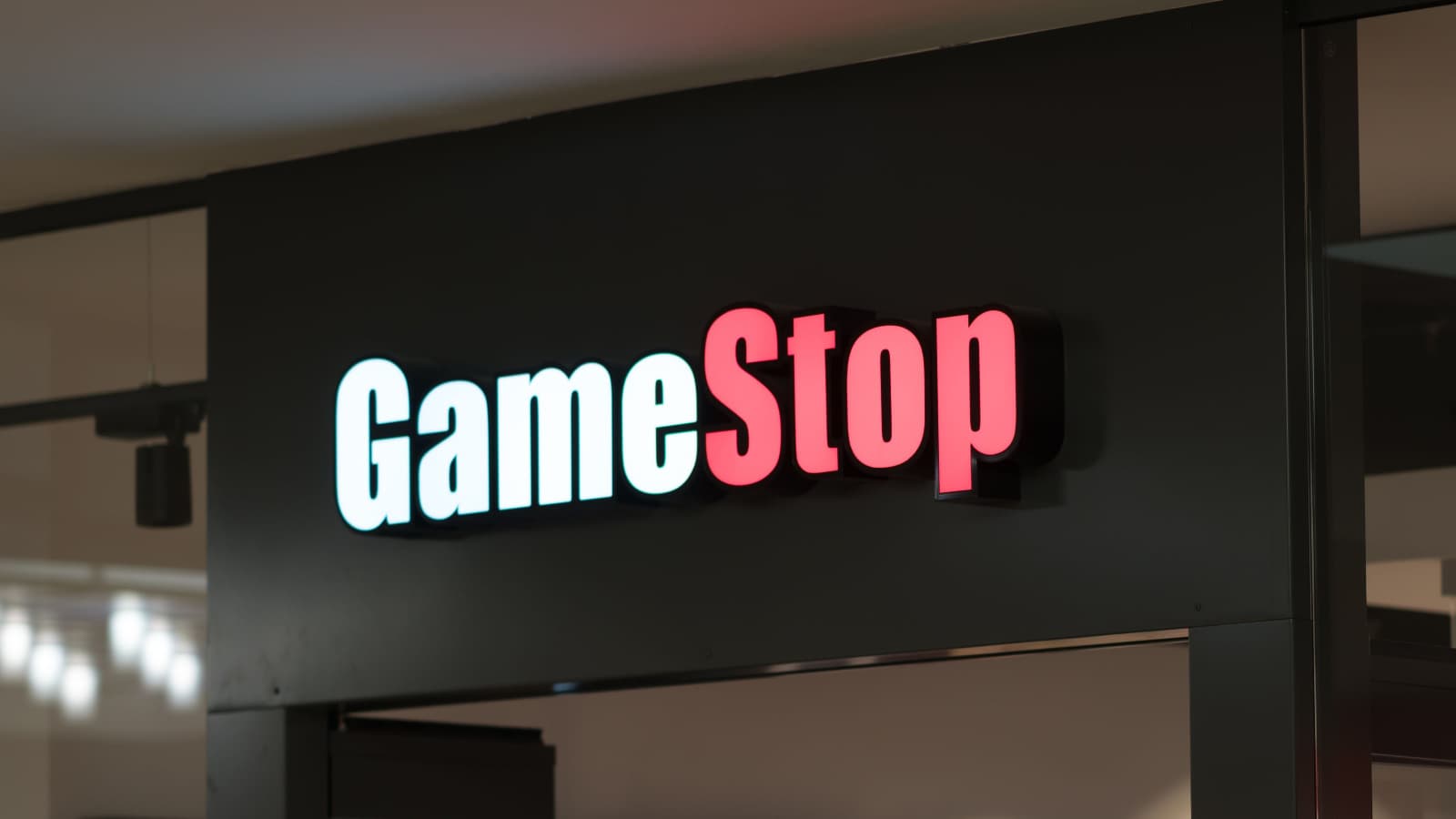 key takeaways
Crypto Punk #4464 was the top NFT sale of the week, which sold on Tuesday for 2,500 ETH, or $2.6 million
Ethereum Name Service domain names has the highest sales of any NFT collection in the past 24 hours
A Playboy-themed immersive social and gaming experience is coming to The Sandbox metaverse. Playboy Land will be home to a MetaMansion, inspired by the magazine company's LA-based Playboy Mansion.
This licensing collaboration plans to include NFT collectibles releases and exclusive events for Playboy's Rabbitar community — holders of 3D avatar-based NFT collectibles first released in October 2021. Owners will get special access to experiences, quests and giveaways at the MetaMansion and can give input about the mansion's future.
In addition to hosting parties at the MetaMansion, The Sandbox intends to build the biggest virtual skatepark in the metaverse. Tony Hawk Land will be crafted in partnership with the project's namesake and Tom Brady's NFT marketplace Autograph.
Hawk wants to "bring [skate] culture into the virtual landscape," the world champion skateboarder said in a statement.
Autograph plans to create avatar NFTs based on Hawk and his most iconic equipment and apparel, including the skateboard he used when he landed the first-ever 900 at the 1999 X Games.
Web3 around the world
Web3 initiatives are heating up across the globe as governments and international companies look to get in on the emerging space. 
Spain
Spain's government announced it will issue 4 million euros worth of grants and aid for metaverse-related developments. The country's Ministry of Economic Affairs and Digital Transformation will first evaluate companies and individuals working on gaming and entertainment projects based in the European Union. Women must make up 25 percent of the membership of participating teams.
Additionally, Santander Bank, the largest bank in Spain, is co-hosting a global blockchain competition focused on startups and scaleups. The event will be streamed in Decentraland on July 14. 
Germany
Germany-based telecommunications company Deutsche Telekom is sponsoring an NFT social media campaign to promote volunteering. 
The initiative, called WhatWeValue, invites youth volunteers throughout Europe to support existing organizations that Telekom works with or to propose activism and community service projects for a chance to receive funding from Europe's largest telecommunications provider. Chosen projects will earn a "Value NFT" and added support from Telekom's digital community.
Korea
South Korean imported car dealer Han Sung Motor digitized its customers' digital documents and digital warranty, and minted them as NFTs. The metadata will contain pictures, videos and texts that certify ownership for secondhand cars purchased at the dealer. This move is part of the company's environmental, social and governance (ESG) campaign, according to The Korea Herald, which reported that Han Sung Motor seeks to not only reduce the cost of paper but also attract millennials and Gen Z customers. 
GameStop NFT marketplace's debut 
GameStop launched its NFT marketplace on Monday, just days after the gaming retailer laid off hundreds of employees, including its chief financial officer. Forbes reported that the CEO claimed the changes were in pursuit of "new products that empower customers within the digital asset and Web3 gaming verticals."
By Tuesday afternoon, Gamestop NFT had surpassed 1,028 ETH in volume, reaching at least $1 million, in its first 24 hours. Messari compared GameStop's results to those of Coinbase's NFT marketplace, which launched in April and has amassed around 1,699 ETH in volume since then. 
@Thrown_eth, the owner of the MetaBoys collection, which is currently trending at the top of the charts for total volume, tweeted about his GameStop marketplace experience. While the layer-2 bridging process was "easily the best" for him, and there was a "seamless ability to transfer NFT to L1 (ETH) and to sell on OpenSea," the marketplace "obviously needs a lot of work." 
Another user and "big NFT guy" @tropoFarmer also tweeted that as long "as volume is there," functionality will take a back seat. 
At the time of publication, no collection had a floor price over 1 ETH.
Magic Eden's exploring Web3 gaming
Magic Eden, the largest Solana NFT marketplace, launched a new venture capital fund that will focus on investments in Web3 games as well as funding its own games. Dubbed Magic Ventures, it will operate under Eden Games, the company's internal gaming division, which recently hired former Tencent executive Tony Zhao as head of gaming investments.
Blockworks conducted a Q&A with Zhao and Zhuoxun Yin, Magic Eden's chief operating officer, to learn more about Magic Ventures and the company's expansion beyond its core profile picture NFT business.
Blockworks: What kinds of games or projects is Magic Ventures looking to invest in?
Zhao: In the first wave of Web3 games, we saw NFT gaming studios trying to directly compete with high-tier game IPs from the Web2 space. More recently, we have seen Web3 gaming projects gain significant market traction not by competing directly with traditional gaming studios to launch high-concept games, but by introducing innovative applications of real-life user interaction and blockchain technologies. Games like Stepn launched walk-to-earn mechanisms, and Mini Royale with Battle Pass minting have become cases of early NFT gaming innovation. Magic Ventures will be looking at games that demonstrate that same ability to deliver unique gaming experiences that are both immersive and seamless. 
Blockworks: What aspect of blockchain-based gaming is Magic Eden most excited about?
Yin: Games are a $180 billion market today, with 3 billion players worldwide. We are very excited to be exploring this new frontier with developers and partners to iterate on everything from marketplace infrastructure and tokenomics to games marketing and NFT gaming education for new users coming to the space.
For game developers, we will provide essential tooling and operational support. Unfortunately, games take a long time to develop, and there are many pain points that builders will need to contend with. For example, minting tech, in-game marketplace governance and user acquisition.
Blockworks: How does the metaverse tie into these plans?
Zhao: We believe that Web3 games will be an on-ramp for millions of users to blockchain, propelling it into the mainstream and for the technology to be widely adopted. But, gaming and metaverse projects remain at a nascent stage. The biggest challenge to Web3 gaming is simply that we need more amazing, playable, fun games — and that takes time to build. 
Despite these challenges, we know that the case for gaming NFTs is strong. We also know that gaming user behavior overlaps with existing NFT communities, such as social, showcasing player status, and digital ownership. Blockchain technology will introduce innovative gameplay utilizing digital ownership through in-game NFT assets, to the benefit of all, including both players and game creators. 
This interview was edited for length and clarity.
---
Don't miss the next big story – join our free daily newsletter.