2022 Prediction: 'Gaming Will Lead to Further Crypto Adoption'
Industry experts weigh in on blockchain gaming predictions for 2022 which include a potential market correction, an uncertain regulatory environment and onboarding millions of more users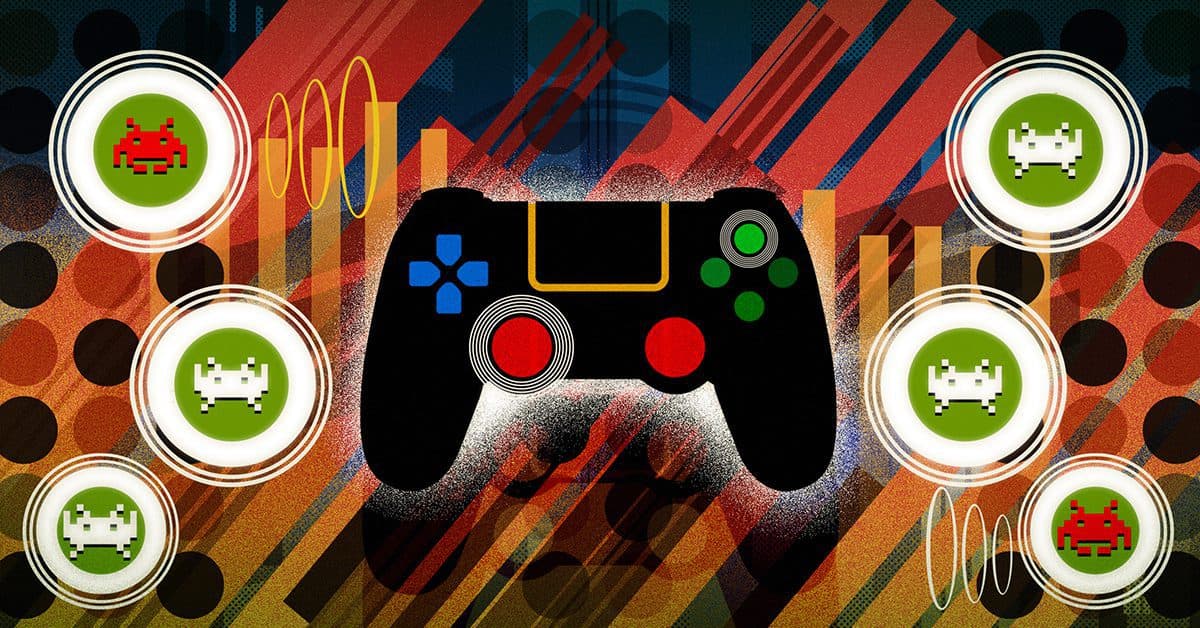 Blockworks exclusive Art by Axel rangel
key takeaways
Crypto-gaming companies secured $500 million in funding during the first half of 2021
Gaming will be an on-ramp for crypto adoption, according to Naavik co-founder
2021 was the year of the NFT, literally. The term was so acclaimed that dictionary publisher, Collins, named it "Word of the Year."
But beyond tokenized art, play-to-earn non-fungible token (NFT) games surged in popularity. Funding for crypto-gaming companies hit $500 million in the first half of the year. 
Blockchain-based gaming, unarguably, has gone from fringe to mainstream in the past twelve months. Ubisoft, a traditional gaming publisher, announced in-game NFT integration in early December.
As the gaming NFT market nears $10 billion, Blockworks spoke with industry executives about their biggest predictions for the year to come.
"Gaming makes crypto easy to grasp"
Gaming is and will continue to be an on-ramp for cryptocurrency adoption, according to Naavik co-founder Abhimanyu Kumar.
"It's going to lead the adoption curve because of the nature of the medium. It's entertaining and it's fun. It makes crypto easy to grasp," Kumar, who runs the gaming advisory and research firm, told Blockworks in an interview.
Many cite the popular video game, Axie Infinity, as an example of ways gaming can onboard millions of users into the space. The virtual game, which has amassed almost three million users globally, allows players to earn monetary rewards for trading, battling and breeding NFT creatures. 
Around 50% of those users have never owned crypto and 25% do not have access to traditional financial services such as bank accounts, according to Axie Infinity co-founder Aleksander Larsen. 
"With Axie Infinity you [now] have minimum wage earners in the Philippines who understand what a crypto wallet and what a DEX (decentralized exchange) is," Kumar added. "A lot of my own friends don't get that yet."
Some proponents have dubbed blockchain games as a way to achieve financial independence in developing economies such as Venezuela and the Philippines with anecdotes of players making enough to feed their families. (However, earnings can potentially take a hit contingent upon market volatility.)
"It's really developing economic value for people who spend their time [gaming] and can become by definition a job with a revenue stream," said president of the Blockchain Game Alliance, Borget Sebastien. 
Chris Dixon, a general partner at Andreessen Horowitz (a16z), described the industry as continuing "very strongly" next year.  
"[Gaming] will be important at the application level but also to cause more investment into infrastructure," Dixon said in a Twitterspace in early December. 
Roadblocks to widespread adoption
Others wonder what the regulatory environment will look like for blockchain gaming in 2022. Jimmy Stone, a consulting partner at Naavik, described the uncertainty as "another concern from an adoption standpoint" but "would be figured out over time."
"I'm still quite bullish on adoption over the next 12 months," Stone said.
Additionally, Kumar said that it's "highly likely" that there will be a market correction in the next year. 
"There might be a funding lull. Bad stories might pop up like a hack [or a] project that was not able to hit its development deadlines," Kumar said. "We will get past it and there will be a new wave again."
---
Get the day's top crypto news and insights delivered to your inbox every evening. Subscribe to Blockworks' free newsletter now.
---