21Shares Crypto ETP in Europe Excludes BTC and ETH
Firm's new index offering holds the next eight largest crypto assets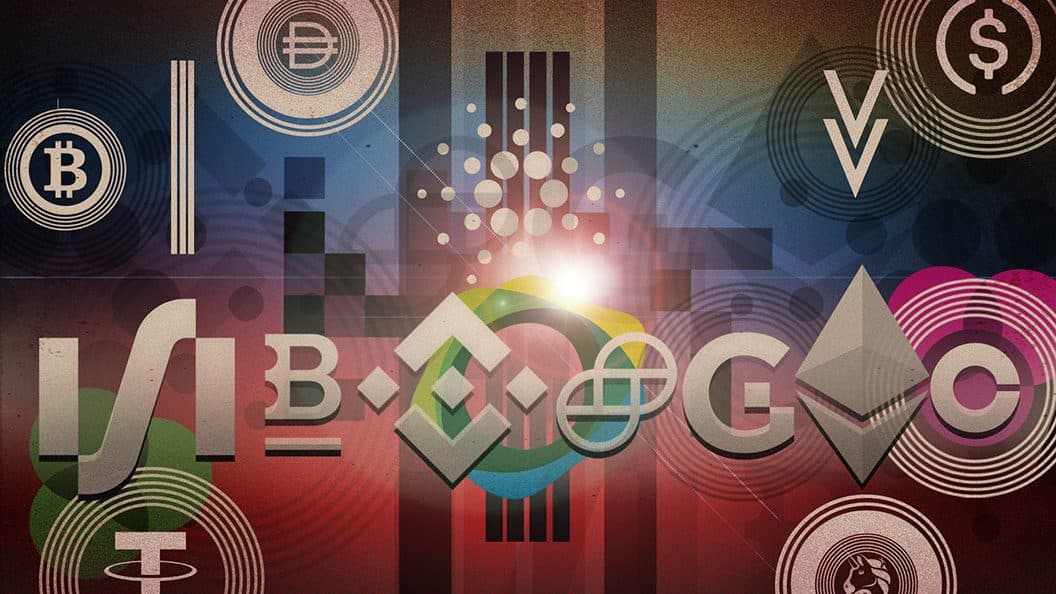 Blockworks exclusive art by Axel Rangel
key takeaways
Investors "naturally get curious" when discovering that many altcoins have outperformed bitcoin and ether this past year, Vinter CEO says
The largest holding of the 21Shares Mid-Market ETP, as of Dec. 13, was binance coin (BNB) with a 31% weighting
The choices for Investors in Europe that want exposure to crypto assets other than bitcoin and Ethereum continue to grow. 
21Shares, which launched the world's first crypto exchange-traded product (ETP) on Switzerland's SIX Swiss Exchange in 2018, has introduced an ETP focused on the mid-cap portion of the crypto asset market.
The 21Shares Mid-Market ETP tracks the Vinter 21Shares Crypto Mid-Cap Index, which excludes bitcoin and ethereum. Its largest holding, as of Dec. 13, was binance coin (BNB), with a 31% weighting. Other assets in the index are solana (SOL), cardano (ADA), ripple (XRP), polkadot (DOT), litecoin (LTC), polygon (MATIC) and bitcoin cash (BCH). 
"Many begin their journey into crypto by purchasing BTC and ETH via financial wrappers like ETPs," Jacob Lindberg, CEO of crypto index provider Vinter, told Blockworks in an email. "Once you learn more, a natural next step is to dive deeper, and when they find that many of them have outperformed BTC and ETH for the past year, they naturally get curious."
BNB was priced at $515.75, as of 3:30 pm ET, according to CoinGecko — up 1,675% from a year ago. Bitcoin and ether's prices have grown by 147% and 545%, respectively, in the past 12 months. 
"Investors — institutional and retail — have become more knowledgeable and confident in regard to crypto assets, and we see a lot more demand for altcoins now than at the beginning of this year," a 21Shares spokesperson said.
21Shares currently manages about $3 billion in 21 cryptocurrency ETPs and 83 listings, including the world's first physically backed binance coin ETP. Its products are listed on nine regulated European and Swiss trading exchanges.
The fund manager's Solana and Polkadot ETPs have seen significant growth as investors look to diversify, the 21Shares representative added. The products crossed $100 million in assets under management earlier this year.
21Shares teamed up with Ark Invest in June to file for a spot bitcoin ETF in the United States. The US Securities and Exchange Commission (SEC) has not yet approved physically backed crypto ETFs. 
Though the firm declined to comment on that specific planned product, a spokesperson said that 21Shares constantly assesses potential offerings it could choose to launch based on its data-driven research.
"Our product team develops a great range of possible ETPs and discusses with regulators about listings," the representative said. "Generally speaking, we aim for a first-to-market ETP approach that covers different investment strategies." 
The new 21Shares product comes after WisdomTree added three physically backed cryptocurrency basket exchange-traded products to its lineup of offerings in Europe last month. 
One of them, WisdomTree Crypto Altcoins (WALT), is also designed for investors who want more exposure to coins besides bitcoin and ether.
"WisdomTree Crypto Altcoins strikes me as pretty unique," Sumit Roy, crypto editor and analyst at ETF.com, said at the time. "We've seen ex-bitcoin funds that invest in the top crypto tokens excluding bitcoin, but this one excludes ether as well, which is interesting."
---
Get the day's top crypto news and insights delivered to your inbox every evening. Subscribe to Blockworks' free newsletter now.
---