What's the Current State of Crypto? It's Complicated, a16z Data Suggests
Venture capital firm uses 14 metrics to build new index seeking to track the crypto industry's health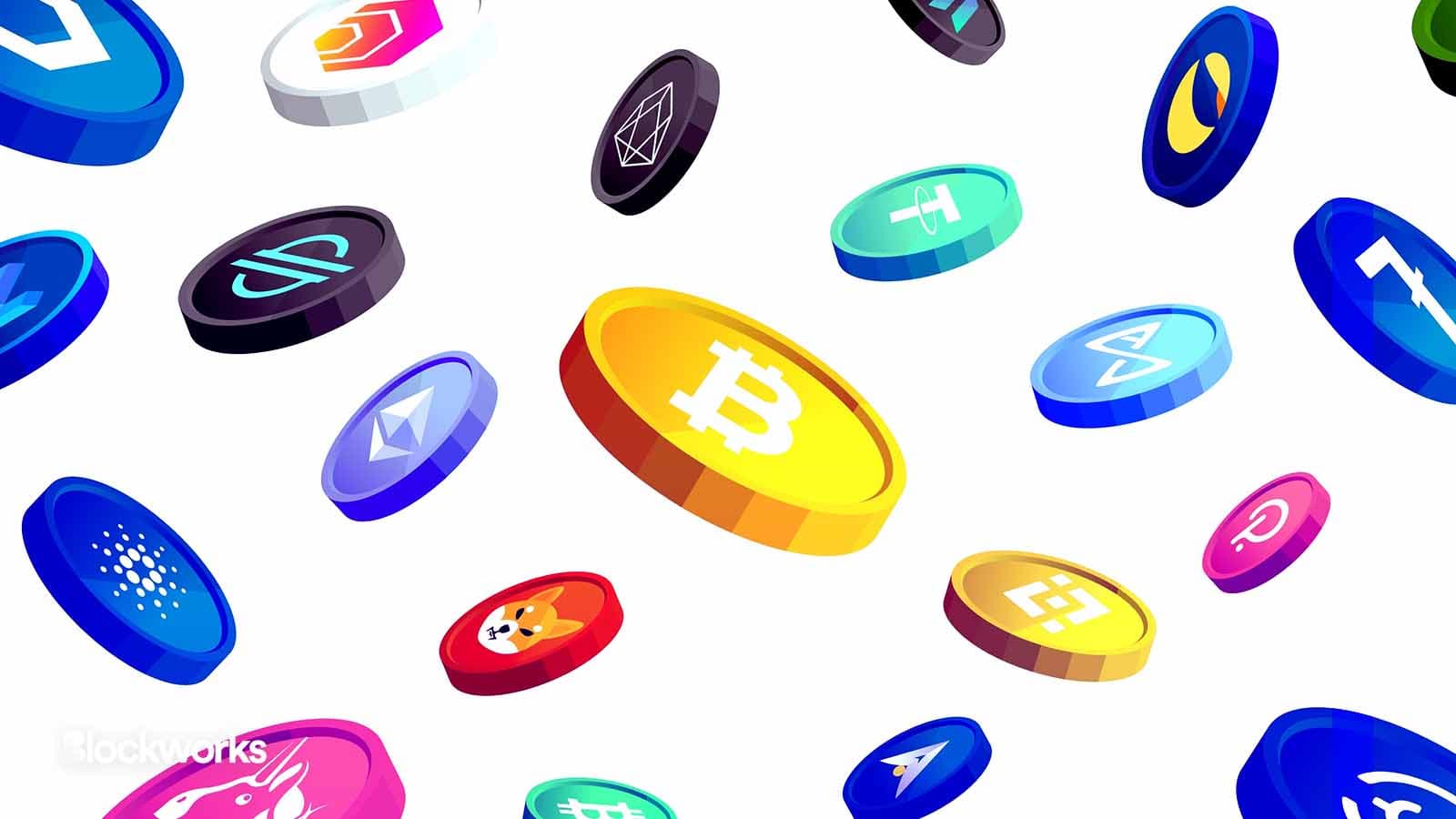 WindAwake/Shutterstock modified by Blockworks
Active blockchain addresses and verified smart contracts have hit all-time highs, according to venture capital firm a16z crypto. Meanwhile, the number of mobile wallets and active developers has declined in the last few months.
The myriad of data points in the company's latest crypto report — created using open-source data to assess the current state of the sector — are being used as part of the company's new State of Crypto Index.
The data shows that financial cycles and product cycles often do not move in sync, a16z Chief Technology Officer Eddy Lazzarin said. 
Across tech more broadly, some of the most successful companies were founded at the bottoms of financial cycles, he added.  
"As crypto prices have cooled off a little bit, other measures you could use to indicate…signs of compounding technological progress have not really slowed, and that has been consistently the pattern," Lazzarin told Blockworks.
The chief technology officer highlighted the impact of Ethereum's merge to proof-of-stake — the blockchain now consumes 0.001% of the energy YouTube uses annually, the report states. Lazzarin also pointed to the zero-knowledge space as a segment that has "exceeded expectations," from a growth standpoint. 
Research and developer activity around such systems, which involve cryptographic methods for verifying that facts are true without revealing information about them, is on the rise, according to a16z's data.
Bullish or bearish: A look at the numbers
Layer-2 roll-ups pay roughly 7% of all Ethereum fees. Up from 1.5% a year ago, this metric reflects the proliferation of protocols working to scale blockchains, the report says.  
The number of unique active addresses across all blockchains hit an all-time high of 15 million last month, according to a16z data — more than double the amount of addresses from March 2021.  
Verified smart contracts have also peaked, climbing to nearly 35,000 last month. Contract verification assures the published contract code is the same one running at the contract address, the report notes. 
Though not highs, volume on decentralized exchanges rebounded to above $100 billion in March, ​​marking the third consecutive month of positive growth. 
On-chain stablecoin transaction volume rose to more than $750 billion after falling below that threshold in the three months prior.  
Not all crypto stats are up and to the right. 
The monthly number of active developers — defined by a16z as unique GitHub users who have committed to, or forked, a public crypto repository — has fallen below 30,000. The number stood above the 30,000 users level for 15 straight months until the end of 2022. 
The share of crypto developers in the US fell below 30% in 2022, down from nearly 40% in 2018. Industry participants, such as Coinbase, have said "regulation by enforcement" in the US has pushed tech innovation to other parts of the world. 
The number of estimated mobile wallet users across MetaMask, Coinbase, Crypto.com and others has also declined to roughly 7 million, a16z data indicates — down from highs of nearly 25 million in early 2022.
Measuring crypto health
These crypto stats are among the 14 industry metrics used to build a16z's new State of Crypto Index — a tool seeking to track the health of the crypto industry from a technological perspective, rather than a financial one. 
"The signs of innovation and technological progress progress differently than adoption, which is more volatile and less predictable," Lazzarin said. 
The index, to be updated monthly, has default weights and thresholds that users can manipulate based on their views of which metrics they deem to be most relevant. Weights determine the impact each category has on the calculation, while thresholds reflect the minimum value for a metric to start contributing to the index.
"Our goal here is not to say this is the absolute, canonical, correct way to aggregate these metrics," Lazzarin said. "I don't know that there's a way to do that and be objectively right … but we do think these are strong numbers and they're all verifiable and people can go collect them themselves."
---
Don't miss the next big story – join our free daily newsletter.