Texas heatwave raises power costs for Argo Blockchain amidst debt repayment
Argo Blockchain, which warned of a possible bankruptcy in November last year, is still kicking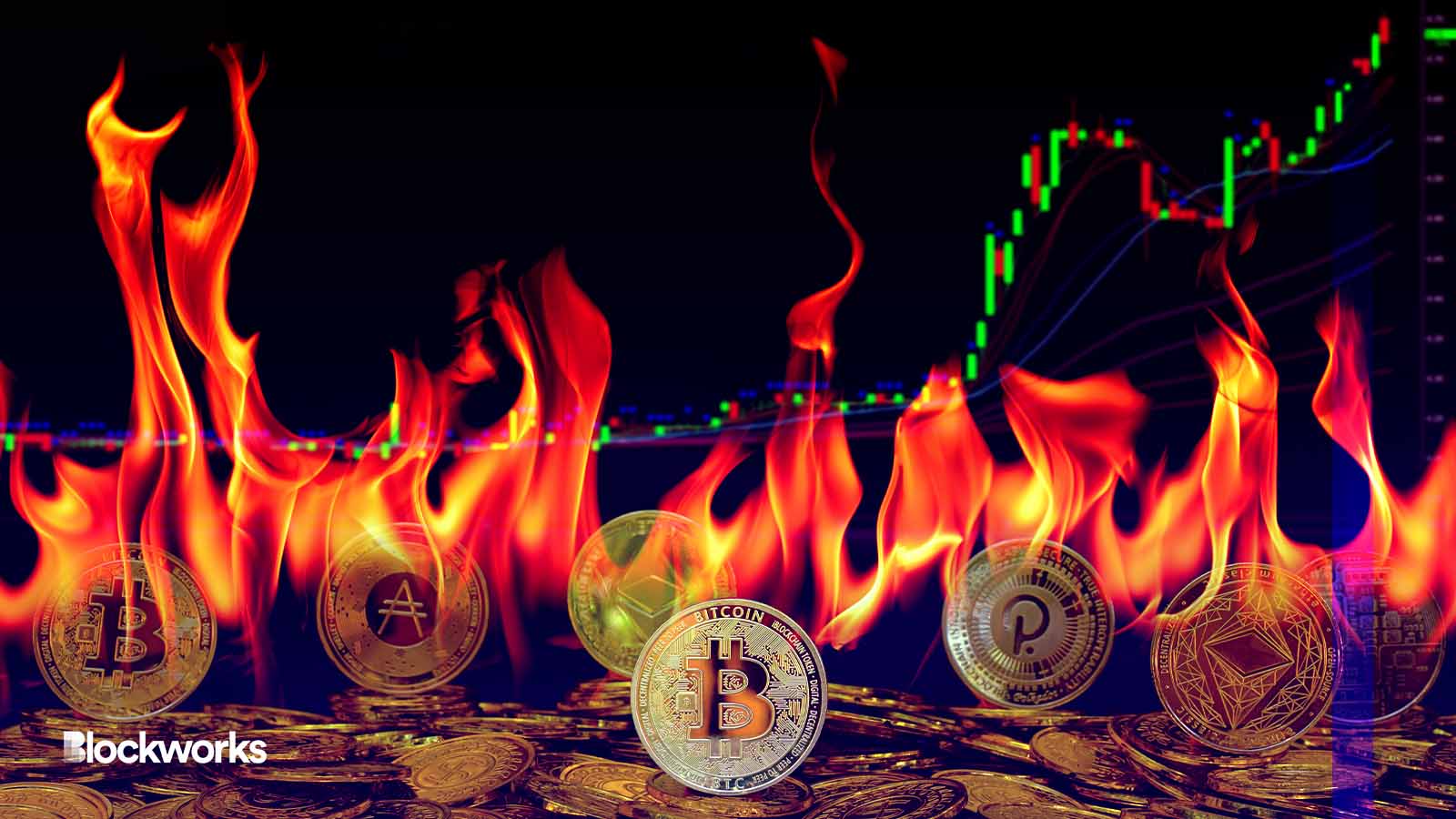 Thichaa/Shutterstock modified by Blockworks
Argo Blockchain released its second quarter earnings numbers Tuesday. These show depressed revenues and a very slight increase in bitcoin mined in the first six months of the year, ending on June 30.
However, the mining company has two other things under consideration beyond its 31% decrease in revenue during the first half of 2023, compared with the same period last year. 
Those are: the need to de-leverage from its debt — worth $72 million as of July — and the weeks-long Texas heatwave that has kept power prices high, according to Argo CEO Seif El-Bakly.
When it comes to the company's debt, things have certainly improved. As of June 30, 2022, Argo was $143 million in the hole. Furthermore, in this quarter, it has paid down roughly $4 million in pre-existing financial obligations. 
A significant portion of Argo's debt is tied up with Galaxy Digital through a $35 million asset-backed loan secured by the some 23,619 Bitmain S19J rigs located at its Helios site. Galaxy purchased the Texas site for $65 million in December 2022 and now hosts Argo's miners.
To continue paying down debt, Argo sold roughly $1 million worth of Ethereum in May, and in July, the company completed a share placement in the UK that netted $7.5 million. About $1.8 million of the share proceeds went toward debt reduction. 
Shifting to its mining stats, Argo has increased its hashing power to 2.6 exahashes per second (EH/s) and the end of year goal is to nudge that up to 2.8 EH/s. To achieve this, the company aims to add 1,628 more BlockMiner rigs to its facilities in Quebec, on top of the existing 1,242 BlockMiners. 
"We are confident that by the end of the year, all of the nearly 2900 machines will be deployed," El-Bakly said on an earnings call. "Given the current deployment rate, I'm confident that we can likely deploy them before Q4 of 2023."
In Texas at the flagship Helios facility, Argo is dealing with a dramatic heatwave that has persisted throughout the summer. 
Helios is located in Dickens County, a part of north Texas. And according to a report from the Dallas Morning News, north Texas has seen 41 days that reached temperatures of at least 100 degrees. 
El-Bakly explained that Helios' fixed power purchase agreement (PPA), which was struck during the first half of 2023, has been "ultimately a good hedge, and it's proving itself to be very valuable so far for the third quarter."
The PPA covers a "significant portion" of the Helios facility's power load, but not all of it.
He went on to say that this is the best possible time for bitcoin's price to be slightly down, as strange as that sounds. 
"The reason is…when you essentially have a fixed PPA…you can pretty much use those power blocks and sell it back to the grid," he explained. 
He continued, "The higher the Bitcoin prices are, the more of an opportunity cost it is for us not to mine. And at times, it's actually more beneficial for us not to mine and sell that power back to the grid, rather than keep mining."
To that end, Helios generated $1.1 million worth in power credits in the second quarter, which would have been equivalent to mining an additional 38 bitcoin on top of their six month total of 947.
Still, perhaps the most important question that analysts had for El-Bakly and chief financial officer Jim MacCallum was how they plan to position themselves ahead of the upcoming bitcoin halving. 
El-Bakly said the focus is to reduce fixed costs and operating costs while also deleveraging. He seemed to also hint that future real estate sales could be on the table going forward, similar to what was done with Helios last year. 
"In the past, we've mentioned excess inventory and real estate as examples of non-core assets that we can potentially monetize to generate additional cash," El-Bakly said.
"We're currently in advanced discussions with some of those," he added.
---
Don't miss the next big story – join our free daily newsletter.