Crypto hiring: Binance, Circle make key hires amid SEC enforcement
Kraken also hired a new chief technology officer this week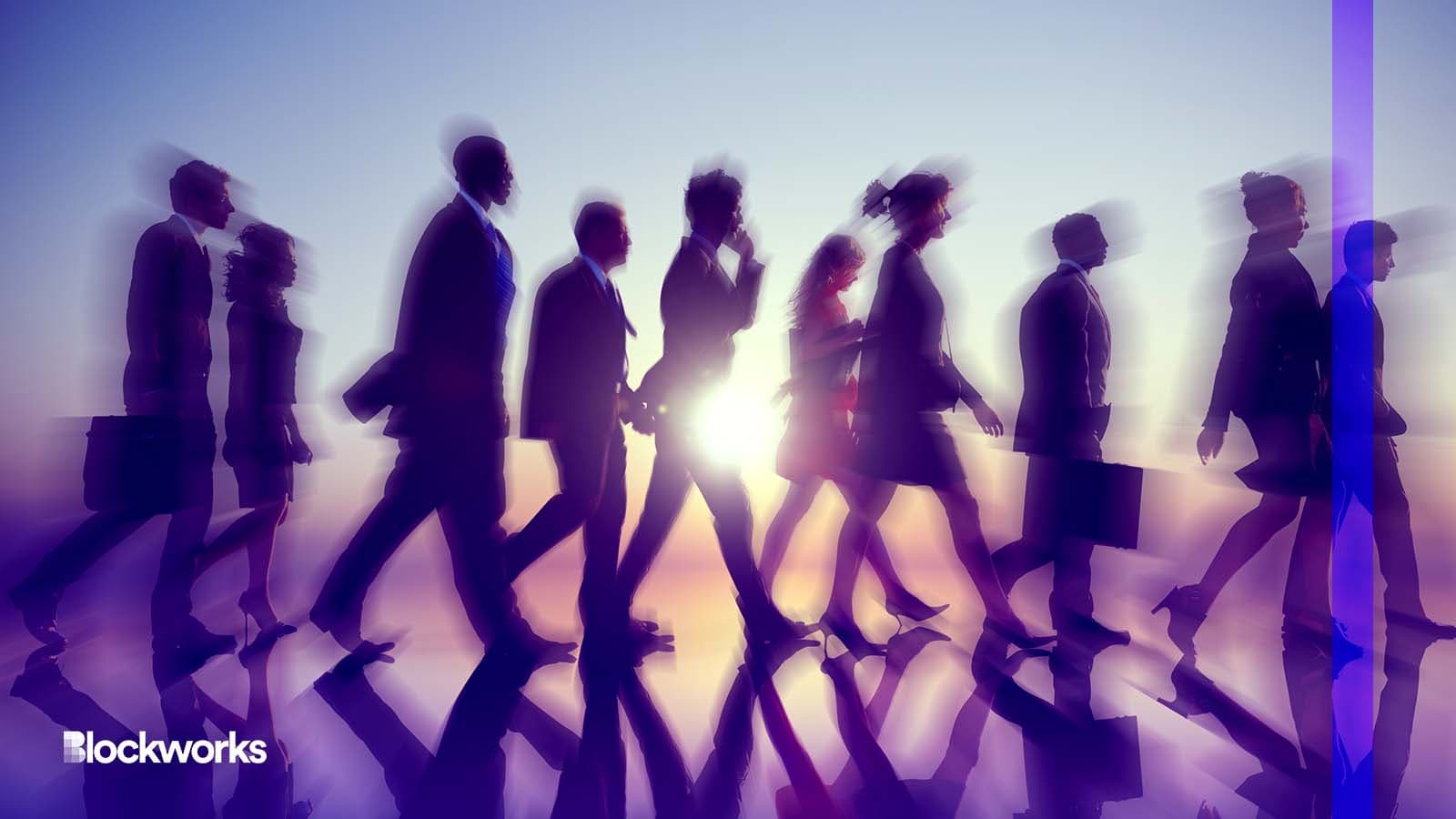 Rawpixel.com/Shutterstock modified by Blockworks
Former OKX brand and partnerships head Rachel Conlan is jumping ship to Binance. Given the SEC lawsuit against the crypto exchange, and the more than $2 billion in assets pulled from the platform within the last seven days, Conlan is likely going to have her work cut out for her. 
Conlan's hiring as Binance's vice president of global marketing came the same day as the SEC's suit against the exchange.
According to a statement from Binance, Conlan will be responsible for managing "regional and global marketing teams" to "help reinforce and expand Binance's position as a trusted industry leader in the crypto space."
Establishing trust could become an even more important priority for Conlan and her team, considering the wealth of Binance internal communications the SEC blasted out to the world in their 136-page lawsuit.
For instance, the SEC claimed that a Binance chief compliance officer said in 2018 that "We are operating as a fking unlicensed securities exchange in the USA bro" and that "we do not want [Binance].com to be regulated ever."
Besides dealing with the inevitable fallout of encroaching regulators, Conlan will also be tasked with overseeing and growing Binance's collaborations with brands and celebrities, including Cristiano Ronaldo and The Weeknd.
She'll report to Binance's co-founder and chief marketing officer, Yi He, who spoke on her hiring in a statement: "With Rachel's extensive experience, she will help propel the industry forward, introducing more people to blockchain, familiarizing them with Binance, and collectively building this still very early-stage industry."
Circle and Kraken make big hires this week
USDC issuer Circle added Heath Tarbert to its ranks as chief legal officer and head of corporate affairs. He'll start on July 1. 
Tarbert's hiring is notable because of his extensive experience working in the US government, especially at a time when regulatory authorities are cracking down hard on crypto. 
Arguably his most applicable role was as chair of the CFTC, a post he served from July 2019 to January 2021. Prior to that, Tarbert was high up in the US Treasury. 
He's also served high profile politicians and judges. He was former President George W. Bush's associate counsel in the final six months of his tenure in the White House, and immediately before that, he was a law clerk to Associate Supreme Court Justice Clarence Thomas for a little over a year.
Jeremy Allaire, CEO of Circle, said that Tarbert will make a significant addition to the Circle team as it continues to pursue a growth strategy.
"As we continue building a bridge between traditional finance and Web3, Heath's perspective, legal acumen and global regulatory experience will help us advance the utility value of USDC worldwide," Allaire said in a statement.
Blockworks reported Friday on Circle's plans to go public, which they say are undeterred by the SEC's recent enforcement actions.
Separately, Kraken appointed tech veteran Vishnu Patankar as chief technology officer. Patankar's last gig was chief technology officer at StockX, a job he's held since 2020. 
His experience as a tech executive and expert stretches back to 1998 when he was hired at Intel as a component design engineer. After that, he spent six years at Microsoft, then jumped ship to Amazon, where he stayed for 10 years in various roles. 
Kraken CEO David Ripley, who took the helm at the crypto exchange in late April this year, said Patankar is a leader in the field that is "well equipped to build and optimize Kraken's technology."
"He is a seasoned executive with deep expertise across all aspects of product development and tech leadership. He has built and led large, globally distributed engineering teams at some of the most innovative companies," Ripley said.
Other notable hires
GameStop tapped Ryan Cohen to be executive chair of the board, effective immediately.
Crypto accounting firm TaxBit promoted Chief Operating Officer Lindsey Argalas to chief executive, replacing Austin Woodward in the head role. Woodward will become chair of the board.
Tegan Kline has become the CEO of Edge & Node, one of the teams building The Graph protocol.
Crypto hedge fund Arca has laid off 30% of its staff, a move it chalked up to an "extended bear market and uncertain regulatory environment," according to a statement Arca provided to Blockworks.
Bitdeer, a crypto mining platform, hired Haris Basit as its chief strategy officer.
---
Don't miss the next big story – join our free daily newsletter.