Bitpanda To Slash Nearly 30% of Workforce, Citing Recession Threat
The Vienna-based cryptocurrency exchange has also rescinded new job offers as the roles are now dropped, the latest sign of industry stress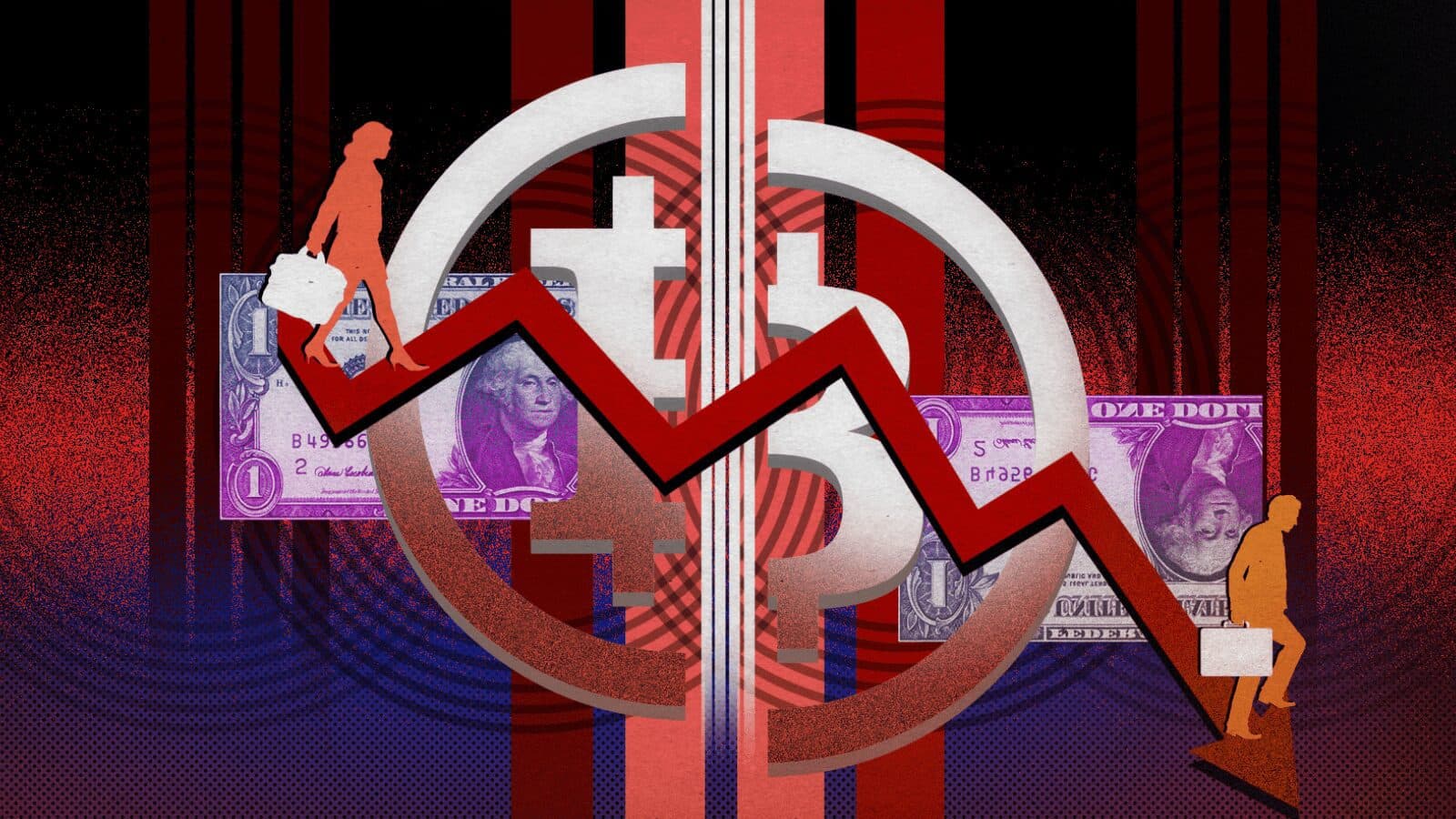 blockworks exclusive art by axel rangel
key takeaways
"Nobody knows when the market sentiment will change," Bitpanda told employees
Bitpanda is struggling to keep up with the crypto industry's pace, the firm admitted
Bitpanda is letting go of about a third of its workforce as the firm looks to navigate a period of turbulent markets and uncertainty.
The Peter Thiel-backed cryptocurrency exchange said in a letter to employees that it wants to cut down its headcount from more than 1,000 to 730, citing a need to improve its financial health against the effects of an anticipated recession.
"Over the past few months, the market sentiment has dramatically changed, fuelled by geopolitical tensions, rising inflation and concerns about the imminence of a recession," Bitpanda said in the letter. 
Bitpanda admitted to facing challenges in keeping pace with the crypto industry's growth. The company also said it has rescinded new offers as the roles it was previously hiring for are no longer available. It now plans to focus on safety and compliance, user experience, education and community.
"Move fast and break things" has been the motto of many companies looking to adapt [in] the Web3 space, Sheraz Ahmed, managing partner at STORM Partners, told Blockworks. "Now we can't be acting surprised when the latter happens after the former," he said.
The Vienna-based firm joins a series of other crypto firms looking to cut costs by slashing staff. Coinbase, one of the best-known exchanges, recently said it would cut 1,100 jobs due to expectations of a recession. Vauld, BlockFi, Crypto.com, Gemini, BitMEX, Buenbit and Bitso have all recently announced layoffs during a difficult period for the industry.
Record inflation and commodity shortages due to Russia's war in Ukraine have created production challenges all over the world. David Malpass, head of the World Bank, said on Sunday that some countries will find it especially hard to avoid a recession. 
Economists at Goldman Sachs see an increased risk of a US recession. In a research note dated June 22, the bank said it now estimates a 30% probability the US economy enters a recession over the next year, up from a previous estimation of 15%. Additionally, it sees a 25% conditional probability of a recession in the second year if one is avoided in the first.
Bitpanda last raised $263 million in a Series C round at a $4.1 billion valuation in August 2021. The company said it was the first Austria-based firm to pass the billion dollar valuation mark.
---
Don't miss the next big story – join our free daily newsletter.