Bittrex Files For US Bankruptcy Just Weeks After SEC Lawsuit
The Bittrex bankruptcy has revealed the Treasury's Office of Foreign Assets Control as the crypto exchange's largest creditor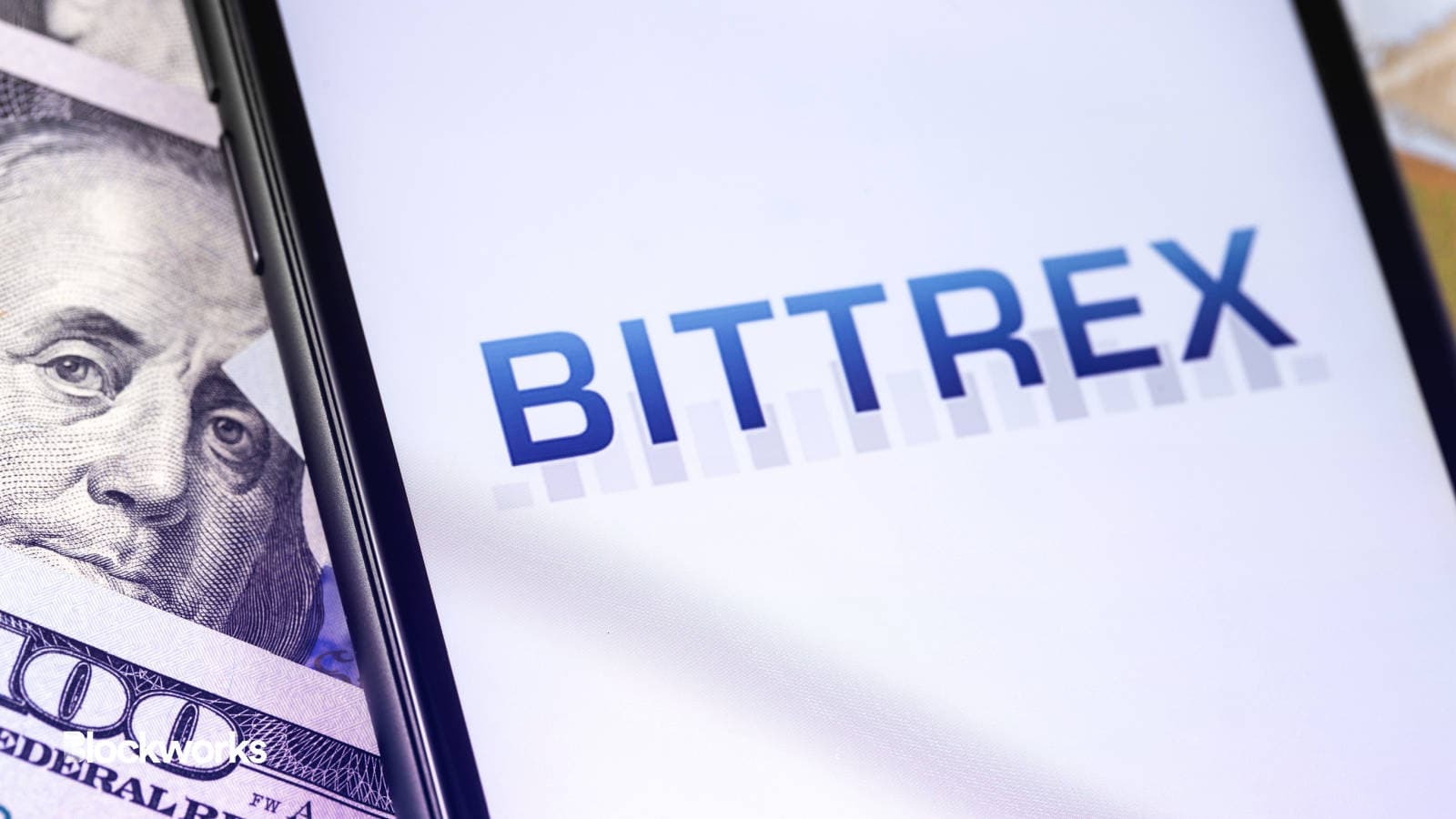 Primakov/Shuttesrtock, modified by Blockworks
Bittrex has filed for bankruptcy less than one month after the Securities and Exchange Commission (SEC) charged it with running an unregistered securities exchange.
The Seattle-based firm halted US operations at the end of April. Bittrex said international customers served by its global platform — based in Liechtenstein — would not be impacted by its US bankruptcy.
Bittrex, which was founded in 2014, said it has more than 100,000 US-based creditors. Its estimated liabilities between $500 million and $1 billion, per a May 8 filing to Delaware's bankruptcy court.
There are still customers in the US who have not yet withdrawn their funds from the exchange, Bittrex said. However, they will have to wait until the bankruptcy process determines the appropriate methods for distributing those funds.
In addition, the filed petition provided a breakdown of Bittrex's 50 largest unsecured creditors, excluding insiders.
Notably, the US Treasury's Office of Foreign Asset Control emerged as the largest creditor, with a substantial claim exceeding $24 million. 
Bittrex also disclosed the presence of 17 other customers who maintained a minimum balance of $1 million in their exchange accounts.
The SEC itself is listed as a creditor — although the specific claim amount remains undisclosed — likely due to ongoing legal matters or potential claims that the agency made against Bittrex.
The agency sued Bittrex last month, alleging that six crypto tokens including DASH, ALGO, OMG, TKN, NGC and IHT are securities.
According to the agency, Bittrex and former CEO William Shikara collaborated with token issuers to remove certain statements that could attract regulatory scrutiny and potentially lead to an investigation by the SEC regarding the tokens considered securities.
Bittrex Global's CEO Oliver Linch told Blockworks last week that conversations between Bittrex's lawyers and the SEC recently took place.
But Linch said those discussions lacked substance and did not provide the exchange with opportunity to adequately explain the situation or clarify what was happening.
---
Don't miss the next big story – join our free daily newsletter.