Bitwise Launches Crypto ETF Despite SEC's ETF Cold Feet
Bitwise CIO Matt Hougan told Blockworks that the reasoning behind its portfolio is based on "building roads, bridges and infrastructure that allows the crypto economy to thrive."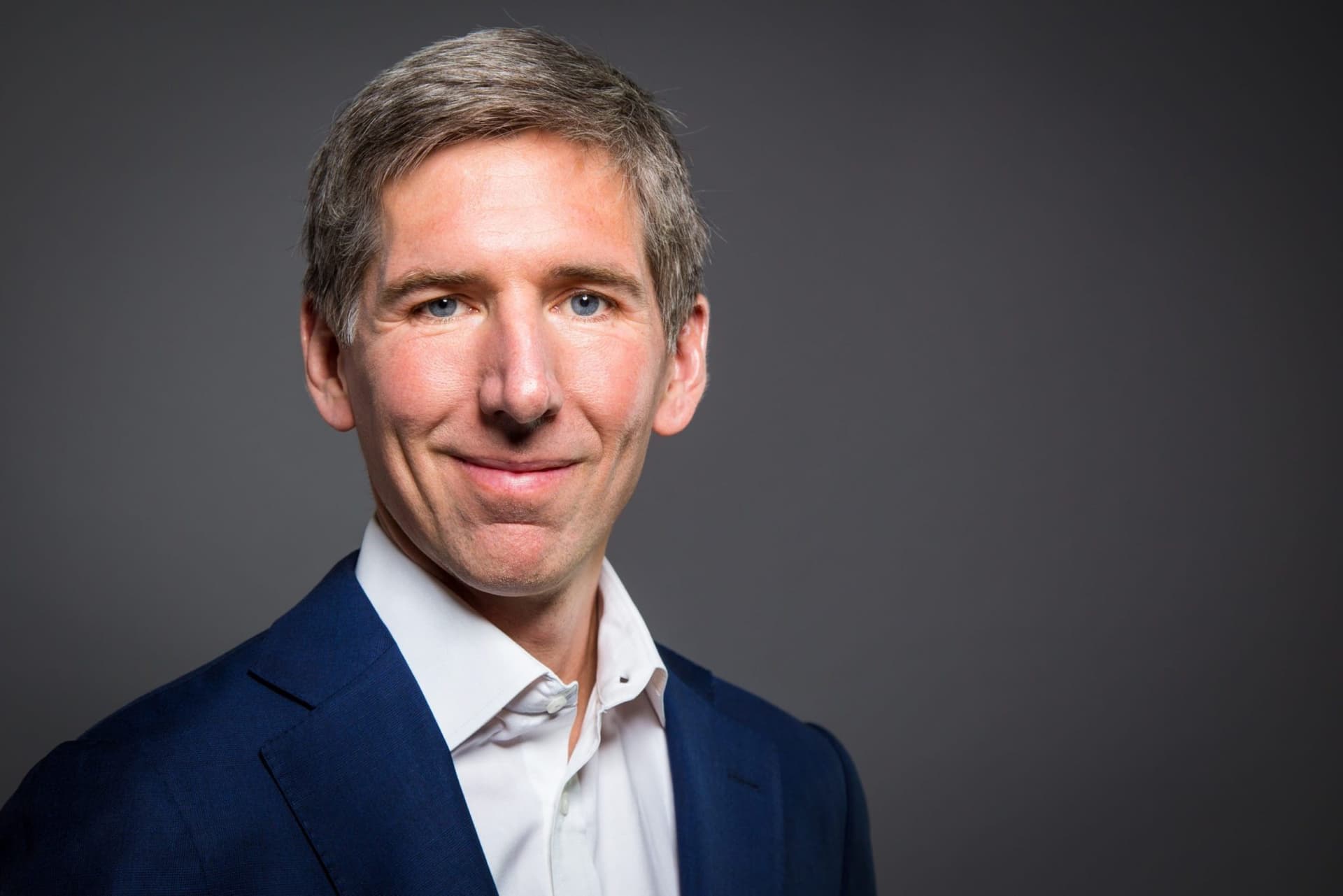 Matt Hougan, Chief investment officer, Bitwise; Source: Bitwise
key takeaways
The Bitwise Crypto Industry Innovators ETF (BITQ) holds a portfolio of 30 different stocks of companies, including Coinbase, Microstrategy, Galaxy Digital, Riot Blockchain and Voyager Digital
San Francisco-based Bitwise is known for managing one of the largest crypto index funds
Last week Bitwise launched an ETF that gives investors exposure to high-growth and profitable cryptocurrency companies.
The Bitwise Crypto Industry Innovators ETF (BITQ) holds a portfolio of 30 different stocks of companies, including Coinbase, Microstrategy, Galaxy Digital, Riot Blockchain and Voyager Digital. 
Bitwise CIO Matt Hougan told Blockworks that the reasoning behind its portfolio is based on "building roads, bridges and infrastructure that allows the crypto economy to thrive." Each of those companies derive 75% of its income from cryptocurrency or has 75% of net assets in crypto, he added.
ETF similarities
Bitwise's ETF is similar to others, like the actively managed Amplify Transformational Data Sharing ETF (BLOK), which has been around for about three years, as well as the VanEck Vectors Digital Transformation ETF (DAPP), which launched last month. Both funds also target cryptocurrency and blockchain companies. Similarly, JPMorgan Chase revealed it's creating an ETF-like "Cryptocurrency Exposure Basket."
BITQ, however, is the first ETF the Securities and Exchange Commission has green-lit to include "crypto" in its name.
"Crypto equities are another important piece of the crypto ecosystem," Hougan said. "As an investment category, it offers a way for investors to gain exposure to this space in a familiar ETF format that fits into their advisor custodian, that trades like any other ETF and that can be valued using traditional metrics."
Comfort levels
While many investors have become educated and enthusiastic about investing in digital assets, many of them aren't comfortable enough to do so yet for a variety of reasons, Bitwise CIO Matt Hougan told Blockworks. 
For example, investors may not be comfortable without a value digital asset. Others may not be able to hold digital assets with their custodian or through their advisory platforms, or their clients are worried about cryptocurrency risks.
"Financial advisors tend to buy assets that are available on their custodian, because they have to be able to custody them for their clients there, they have to print out reports, they charge fees through those advisor reporting platforms," Hougan said. "Currently, it's very difficult, though not impossible, to gain access directly to crypto assets through those advisor custodians."
Today, financial advisors control, by some estimates, almost 30% of wealth in the US.
BITQ offers a way for investors to get exposure to the cryptocurrency industry through a picks and shovels approach — which has been a popular approach to different asset categories — as opposed to investing in the crypto assets themselves. 
San Francisco-based Bitwise is known for managing one of the largest crypto index funds, which tracks an index of the 10 largest digital assets, including bitcoin, ethereum and litecoin. Earlier this year, it also launched a DeFi fund.
Hougan himself is also an authority on ETFs, having covered their rise in the early 2000s – before they got their reputation for providing some degree of safety to investors — and he sees the crypto industry evolving in the same way.
Waiting for bitcoin ETFs
Many investors are eager for a bitcoin ETF to be approved by the Securities and Exchange Commission. Though many have applied, the SEC continues to delay its decision. This week it released comments implying it's unlikely one will be approved this year. 
Bitwise withdrew its ETF application in December, but Hougan said the company is still trying to win that race.
Many of the people waiting around for a bitcoin ETF are doing so because ETFs fit in financial advisor workflows. Anyone can buy cryptocurrencies through private funds and apps.
For now, the overlapping category of investors interested in both cryptocurrencies and fast growing disruptive technology companies, there's an increasing basket of large public companies that can be interesting for them, Hougan said.