Blockchain-Based Securities Exchange ADDX Gets $58M to Scale Operations
Funding will go toward scaling efforts and future product innovations that will attempt to bridge traditional and digital finance, ADDX said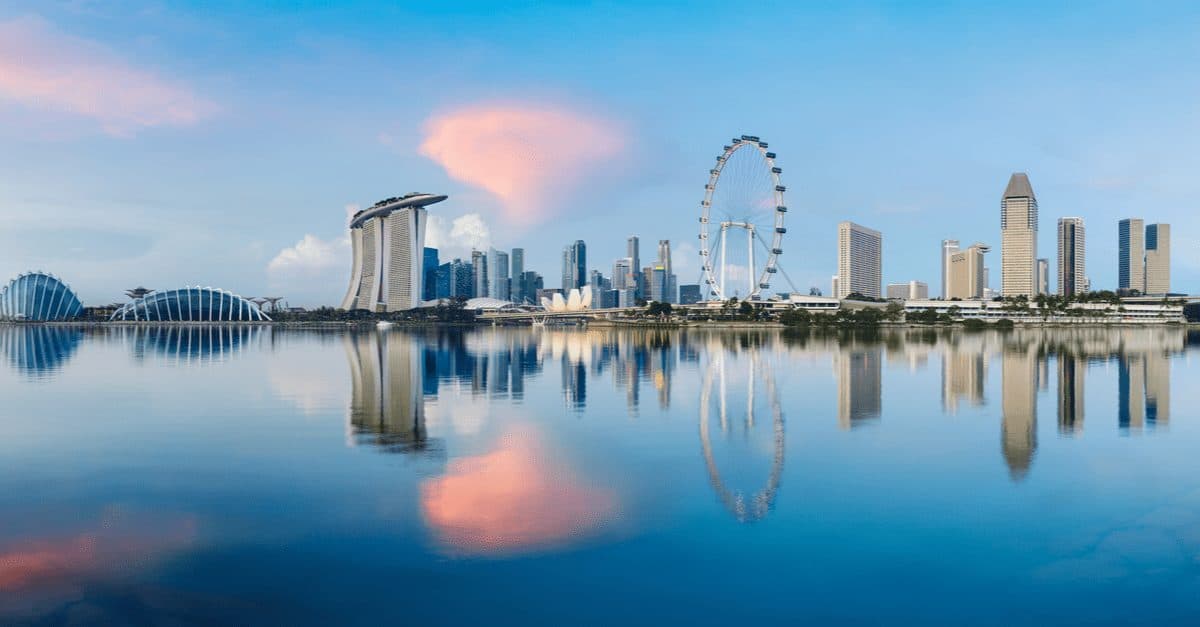 Singapore skyline. Source: Shutterstock
key takeaways
A subsidiary of the Stock Exchange of Thailand as well as global investment manager Hamilton Lane have been onboarded as shareholders following the deal
United Overseas Bank and the corporate venture capital arm of Thailand's fifth-largest bank Krungsri, were also onboarded
Blockchain-based private market exchange ADDX said Tuesday it has raised tens of millions of dollars from some of Asia's largest financial institutions in a bid to maintain its position as a top operator within the region.
The Singapore-regulated exchange said in a statement that it had raised $58 million in fresh funding via a pre-Series B funding round from the likes of the Stock Exchange of Thailand subsidiary SET Venture Holding and global investment manager, Hamilton Lane. Hamilton manages roughly $851 billion in assets, according to its webpage.
Those two, including United Overseas Bank and the corporate venture capital arm of Thailand's fifth-largest bank Krungsri, were onboarded as new shareholders.
Founded in 2017, ADDX is a full-services capital markets platform regulated by the Monetary Authority of Singapore (MAS). The exchange seeks to leverage blockchain and smart contract technology for the tokenization and fractionalization of private market opportunities such as pre-IPO equity.
The latest addition of shareholders joins those already listed on the ADDX cap table including the Singapore Exchange, Temasek-owned Heliconia Capital and the Development Bank of Japan, among others.
"Our corporate clients will be able to tap new fund-raising channels, while our accredited investor clients will gain access to alternative investments in tokenised assets," said UOB's Head of Group Corporate Banking Leong Yung Chee. "We look forward to a fruitful journey with ADDX."
Funding will go towards scaling efforts, onboarding general partners and future product innovations that will attempt to bridge traditional and digital finance, ADDX said.
As part of the deal, the new shareholders will also partner with ADDX on specific projects that will assist the exchange in expanding into new business verticles, geographies and market segments.
"ADDX is on a mission to democratise the private markets," ADDX CEO Oi-Yee Choo said in the statement. "This Pre-Series B round sets ADDX up strongly for long-term success."
ADDX is owned and operated by ICHX Tech Pte Ltd which, in turn, has been recognized by MAS as a market operator and holds a capital markets services license which grants the parent company the right to deal in securities and provide custodial services.
---
Don't miss the next big story – join our free daily newsletter.