BlockFi to Launch New Product Suite with Private Firm Neuberger Berman
The Neuberger Berman partnership will offer clients asset management of digital assets along with service from investment management experts.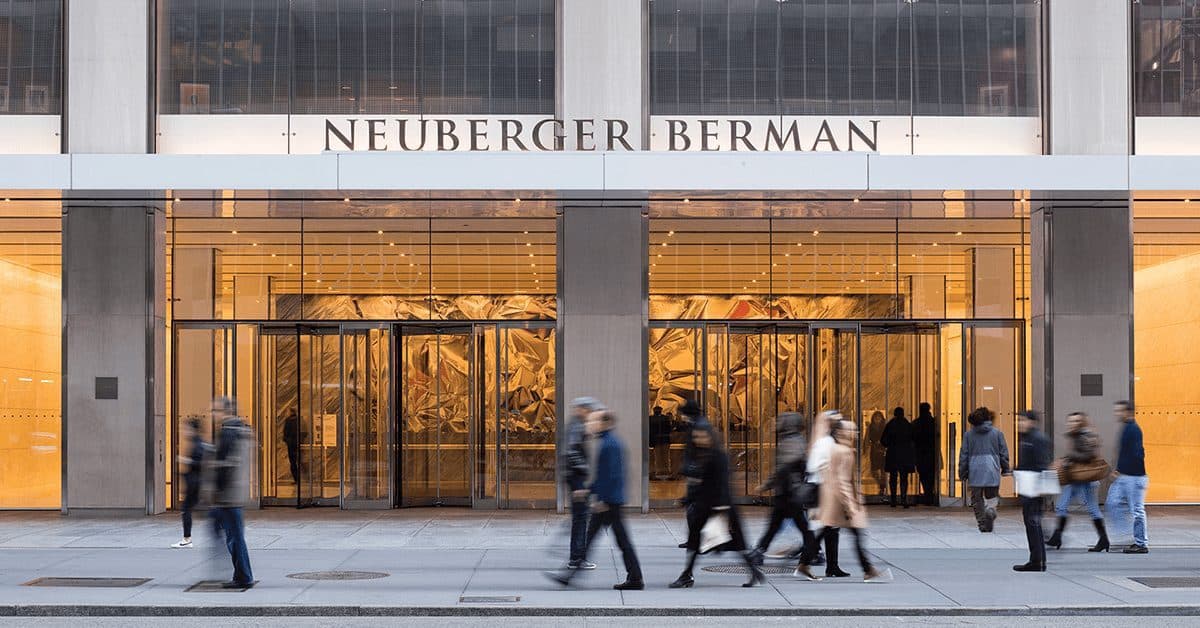 Neuberger Berman; Source: NB.com
key takeaways
Neuberger Berman is an 82-year-old private, independent employee-owned investment manager that manages $437 billion in client assets as of September 30
The products and strategies will be held in a separate entity from the two companies called BlockFi | nb
BlockFi has partnered with Neuberger Berman to develop and issue a series of digital asset management products and strategies, the companies announced on Monday. 
Through the launch of BlockFi | nb, clients will have an asset management product suite that provides access to digital assets and service from experts in investment management and cryptocurrency, Greg Collett, head of investment products of BlockFi told Blockworks. 
The product suite will include ETFs and other traditional structures, the companies said in a statement. Additionally, the crypto products will exist alongside Neuberger Berman's suite of actively managed crypto strategies and BlockFi's retail and institutional crypto solutions, it said. 
BlockFi provides financial services like interest-earning accounts and USD loans secured with crypto for individuals and businesses across the US and globally. 
"Currently in the markets we are witnessing a huge shift in investor sentiment towards digital assets, along with demand to partner with trusted firms with demonstrated crypto expertise, institutional rigor and leadership in asset management," Collett said.
Neuberger Berman is an 82-year-old private, independent employee-owned investment manager that manages $437 billion in client assets as of September 30, the company said. The firms' main assets reside within public markets at $333 billion across equities, fixed income, hedge funds and liquid alternatives and real estate, according to Neuberger Berman's annual report from June.
The company also has about $69 billion AUM in private markets including: private equity, private credit, specialty alternatives and private real estate, the report showed. 
When asked about its decision to partner with crypto-focused BlockFi, a spokesperson for the firm responded, "Neuberger Berman has always been at the forefront of asset management trends such as expanding access to alternatives solutions and being a recognized leader on ESG innovation." The spokesperson declined to respond to other questions requested by Blockworks. 
Earlier this year, BlockFi launched BlockFi Prime, a trading platform for institutional investors and high-net worth individuals, Blockworks previously reported. The crypto-company also raised a Series E funding round of $500 million in June, bringing the company total valuation to nearly $5 billion. 
"We're excited for this partnership—as we continue to innovate and deepen the options available to investors," Peter Sterling, managing director at Neuberger Berman and a BlockFi | nb board member, said in a statement.
"Digital assets are increasingly taking their place as mainstream investments, and we intend for BlockFi | nb to play a key role in that effort," Sterling added.
---
Are you a UK or EU reader that can't get enough investor-focused content on digital assets? Join us in London on November 15th and 16th for the Digital Asset Summit (DAS) London. Use code ARTICLE for £75 off your ticket. Buy it now.
---