Bored Ape Yacht Club NFT Prices Slump Along With Market
Cratering cryptoasset values sent the floor price of NFT collections tumbling in the past 24 hours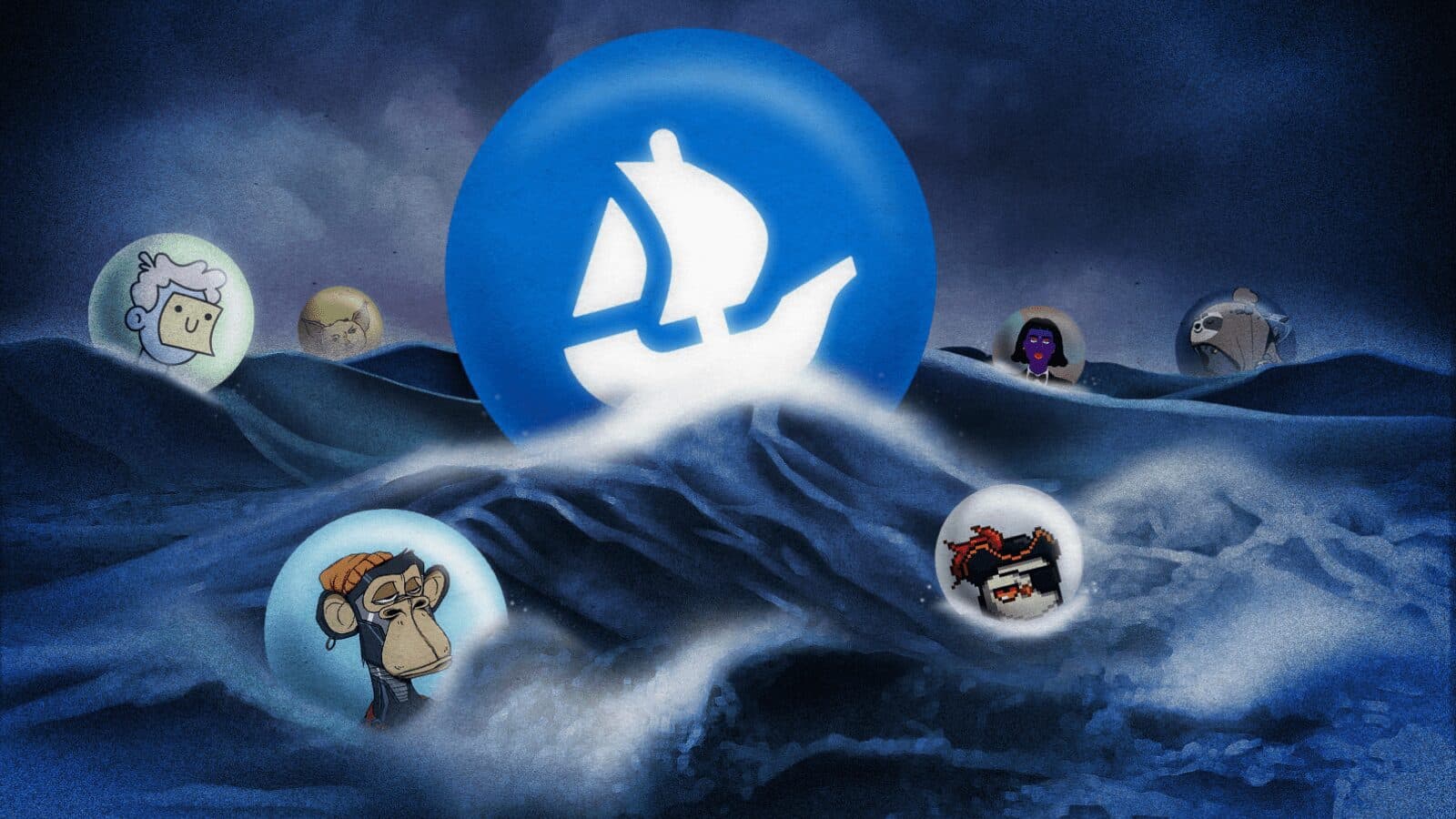 Blockworks Exclusive Art by Axel Rangel
key takeaways
Trading volumes on NFT marketplace OpenSea jumped 173% to $23.46 million over the last day
BAYC's floor price in ETH dropped 13% in the last week
Crypto has experienced a brutal sell-off this week, and that has spilled over into the NFT market. Trading volumes for some of the most popular NFT (non-fungible token) collections have jumped in the past 24 hours as floor prices dropped considerably, according to data from crypto exchange OKX.
Yuga Labs' Bored Ape Yacht Club (BAYC) held the highest trading volume among a list of NFT projects that saw sales rise, posting a nearly 300% jump in the last day.
BAYC's floor price, or the cost of the cheapest available NFT on the market, has fallen 13% in ether over the last week to as low as 75 ether ($91,917), according to NFT Price Floor. The drop is even more pronounced in terms of the US dollar, thanks to the plunging value of ether, which is down 30% during the same timeframe.
As recently as April, the cheapest Bored Ape NFT cost 152 ETH, or $429,000 at the time.
In the last 24 hours, Mutant Ape Yacht Club, Terraforms, Otherdeed, Moonbirds and CryptoPunks have all seen trading volumes jump more than 50%. Some of the digital assets sold for millions of dollars earlier this year.
The NFT index, which tracks the performance of non-fungible tokens in the market and is based on circulating supply, is down 23% on the day, DappRadar shows.
Separate data show NFT marketplace OpenSea's trading volume peaked over the last day, posting a 173% jump in sales, worth $23.46 million.
This drop in value comes during a market rout, partly driven by the latest Consumer Price inflation report released Friday, which hit 8.6% in May.
Bitcoin last traded around $22,513 as of 2:30 am ET on Tuesday, and is down more than 50% year to date.
"Bitcoin bears certainly are in ruckus mode, berating the largest crypto the way a schoolyard bully seeks out for tormenting the same easy mark," Rich Blake, financial consultant at Uphold, said.
"As far as support levels, the next few days surely will test digital assets if a faster pace of tightening and more aggressive rate hikes are announced. For the moment, extreme market conditions and Fed policy updates are exacerbating the consequences for cryptoassets."
---
Don't miss the next big story – join our free daily newsletter.