Chains are the new smart contracts, says Optimism's Ben Jones
Matter Labs' Rose said the scaling problem can be "solved horizontally"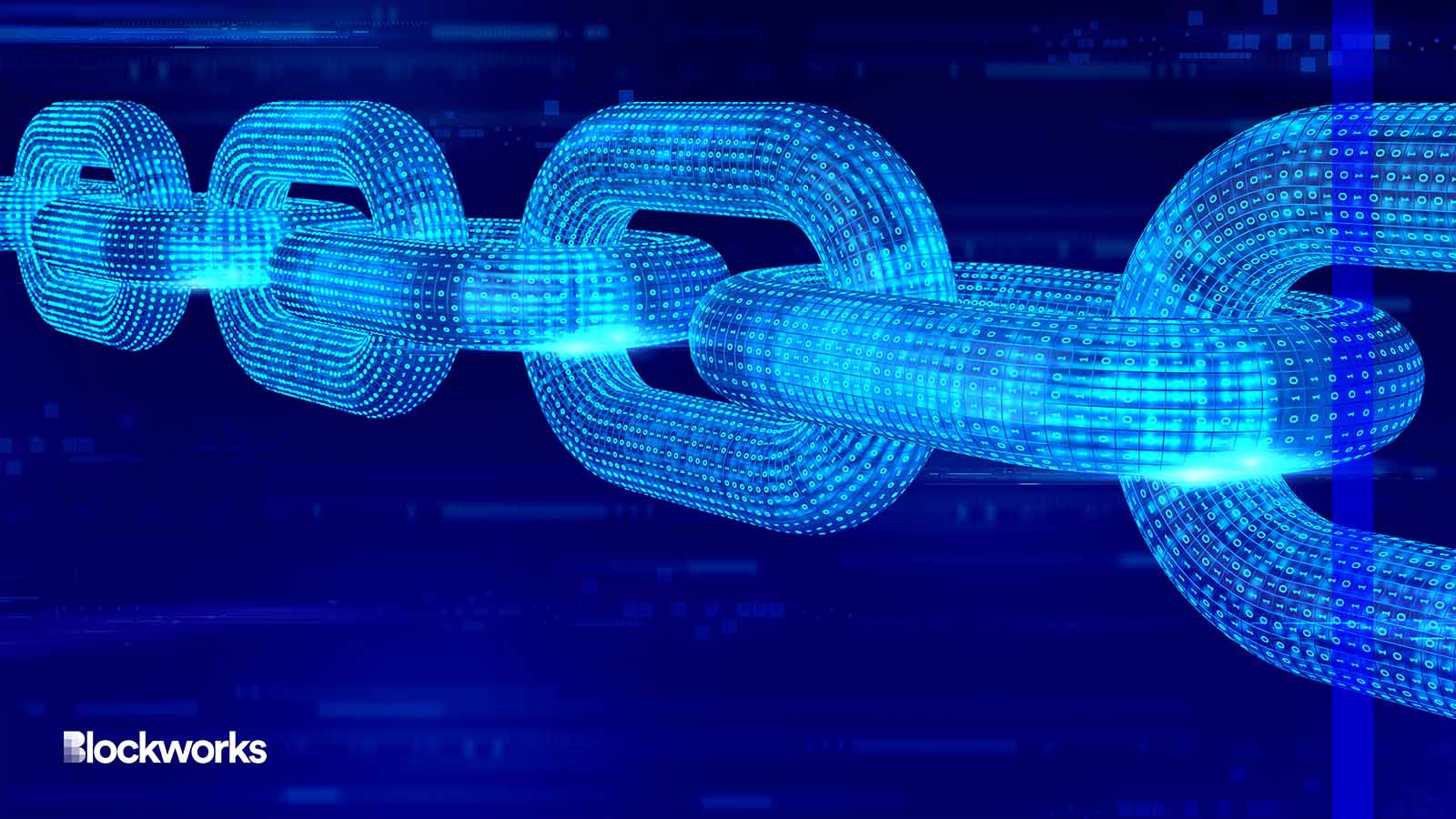 Iurii Motov/Shutterstock modified by Blockworks
"The monolithic model doesn't work very well," Anthony Rose opined during a discussion panel that imagined a future with millions of blockchains at Permissionless in Austin, Texas.
The Matter Labs' senior vice president of technology compared the problem to the Web2 world. "If you want to scale your application [in Web2]," he said, "You can actually spin up more servers. You can distribute the load. This works very well."
Rose said the concept carries over to Web3. "If I want to spin up an environment to deploy another application, we have this very flexible model where you can essentially just add more hardware and the problem can be solved by scaling horizontally."
Rose suggested thinking about the model like a "sharded execution environment," where applications can have "trustless, native, asynchronous communication" between each other.
The multichain model, Rose said, will be the best way to achieve sufficient bandwidth in a high transactions-per-second future where "the world's financial activities are on-chain."
Optimism co-founder Ben Jones echoed Rose's sentiment, arguing that "the things that we see as [layer-2s] today — there's going to be a lot of them — they're going to be able to talk to each other, and they are going to become the new backbone for the internet."
A million was too low, bro
Jones expects to see collections of layer-2 networks that "look and feel and behave a lot more like one chain," he said, adding that "chains are the new smart contracts."
"That's how we get from a system of a bunch of chains with unique IDs and their own properties to something that really can serve as a consistent backbone for the internet," he said.
"Effectively," Rose said, "you don't have to go through [layer-1]. If you wanted to move value between, say, hyperchain A and hyperchain B, or move some arbitrary message […] all of the chains as part of this hyperchain ecosystem will be able to communicate natively."
The vast variety of chains will likely be abstracted away from the user experience, Rose explained, saying a DEX experience that is operating across multiple chains, for example, will feel "just like you're on the same chain."
For the average user, the experience would be as abstracted as sending an email, Rose said. "You don't have to think about where your friend's email is being hosted." 
"This is the vision that we think we have for moving value on these systems." Jones envisions a future where chains "disappear into the background" as countless chains perform minute tasks. 
"For example, a single game session creates a chain for the duration of that game session, and then resolves the results of that game back to some larger game chain." Jones mentioned the possibility of user-specific chains, where users "bring their state with them" to particular chains for application interactions.
Referring to suggestions of a future that sees a million chains operating in the Ethereum ecosystem, Jones concluded, "I think a million was too low, bro."
---
Don't miss the next big story – join our free daily newsletter.