CEO of London Metal Exchange Latest Finance Exec to Join Crypto Firm
Matthew Chamberlain is set to join digital asset custodian Komainu as its new chief executive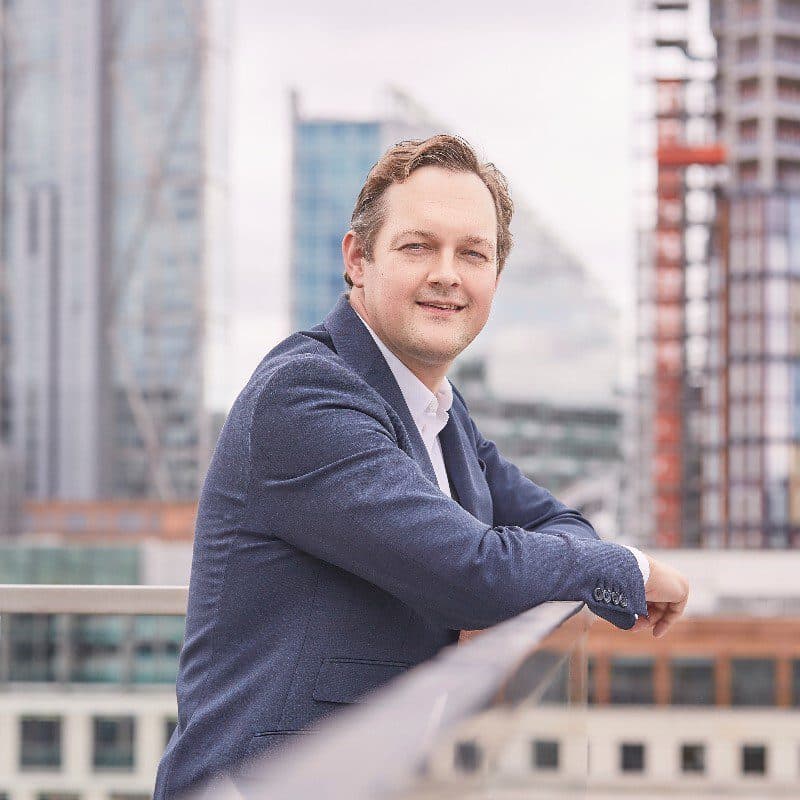 Komainu CEO Matthew Chamberlain
key takeaways
Japanese investment bank Nomura launched Komainu, a joint venture with CoinShares and Ledger, in 2020
Matthew Chamberlain held various leadership roles over nine years at London Metal Exchange, including CEO, COO and head of business development
Digital asset custodian Komainu has tasked incoming CEO Matthew Chamberlain with adding services for institutions eyeing a digital assets expansion.
Chamberlain is set to officially join Komainu later in the first quarter, a spokesperson told Blockworks. Henson Orser, Komainu's acting CEO, will transition to president. 
The former head of the London Metal Exchange (LME) said Komainu's regulated institutional custody platform and its hybrid servicing model combines the best of traditional and decentralized finance.
"I believe strongly in the transformative capacity of a blockchain-empowered world," Chamberlain said in a statement. "But such technologies will only deliver their true potential when robust infrastructure exists to make them easily and reliably available to all those who wish to participate in this unprecedented period of financial democratization."
The hire comes after Komainu raised $25 million in its Series A funding round last March. Alan Howard, co-founder of Brevan Howard and Elwood Asset Management, led the round.
The incoming CEO spent the last nine years at the LME. Most of the world's non-ferrous metals business is conducted on the LME, totalling $11.6 trillion in 2020.
He served as LME's CEO for the last five years, and previously worked as its chief operating officer, head of business development and head of strategy and implementation.
Chamberlain began his career at Citibank and went on to work for Perella Weinberg Partners and UBS, where he was involved in mergers and acquisitions with a focus on exchanges and financial market infrastructure. 
"The digital asset industry is maturing and needs experienced professionals to support the institutionalization shift at work," CoinShares CEO Jean-Marie Mognetti said in a statement.  "Matthew's professional background is key for Komainu's development towards financial institutions."
Japanese investment bank Nomura announced the launch of Komainu, a joint venture with CoinShares and Ledger, in 2018. The service, based in Channel Islands, officially launched in June 2020.