Crypto gamblers are betting heavily on Barbie to top Oppenheimer
Here's how crypto gamblers on Polymarket feel about this hurricane season, Zuck vs. Musk and BlackRock's bitcoin ETF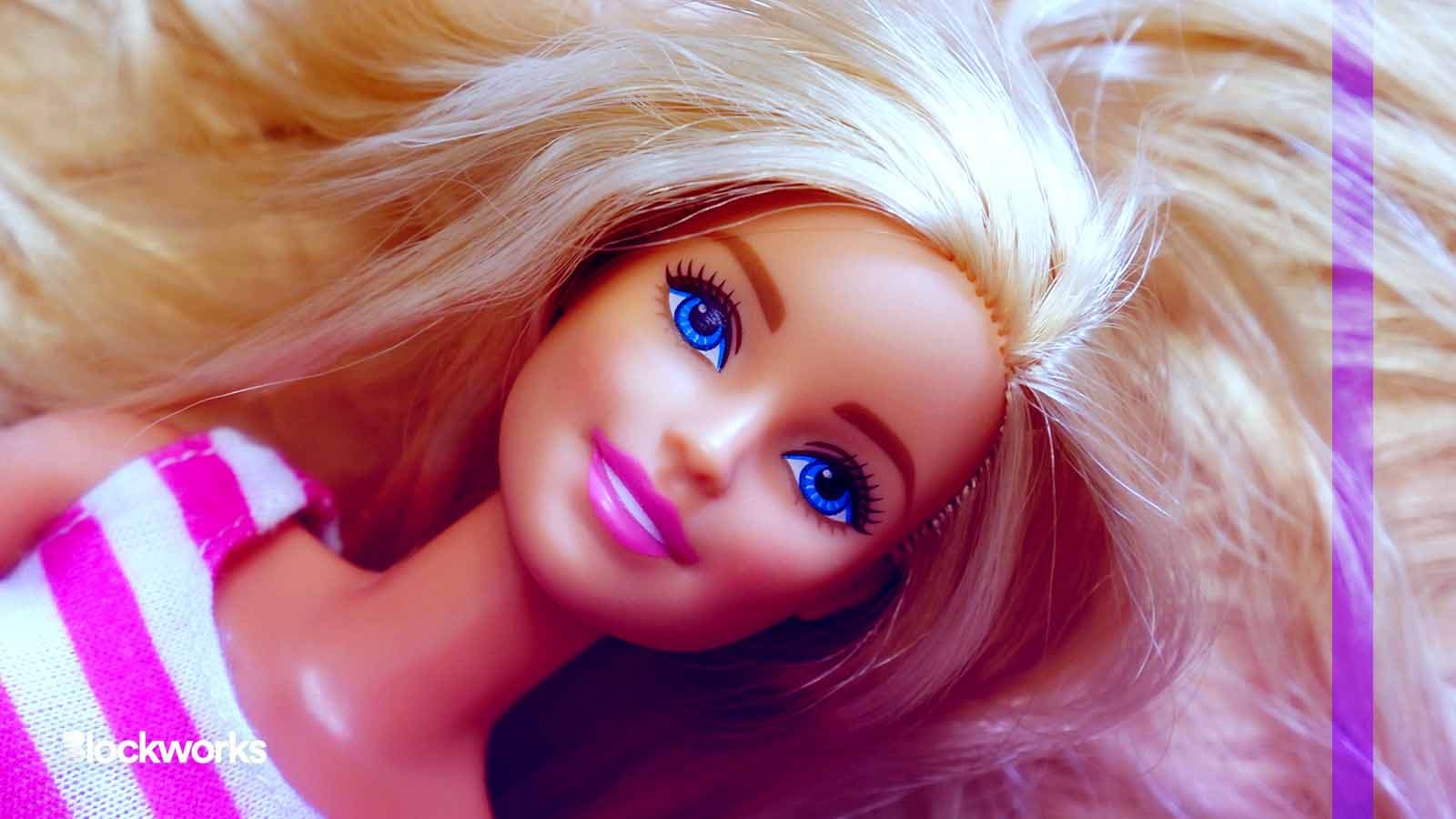 DAndreev/Shutterstock modified by Blockworks
There's just something about cryptocurrency that lends itself to wild speculation. Blame it on the younger demographic, obscene risk tolerance or simple financial nihilism in response to the depressing housing market.
In any case, blockchain-powered prediction markets suit crypto to a tee. These platforms allow anyone to open bet on any topic whatsoever — with all gambits settled by smart contracts, paid in crypto.
The permissionless nature of blockchains means all topics are fair game. Polygon's Polymarket drew controversy earlier this month for facilitating bets on the outcome of the OceanGate Titanic sub tragedy, for example.
Polymarket works like this: Users buy or sell what's referred to as "outcome shares," which are either worth $1 or zilch depending on whether the associated outcome actually happens.
The odds offered by the blockchain readily reflect how crypto users feel about world events. From Oppenheimer vs. Barbie to the veracity of the weather, here's the top Polymarket highlights right now.
Zuck and Musk, billionaire brawlers
Ever since Meta's Mark Zuckerberg sent "Send Me Location" to Twitter/Tesla boss Elon Musk last week, the internet has wondered whether the controversial billionaires would really duke it out MMA style, just because.
In this case, the market is timed to end by midnight, July 1 (tomorrow). Most are betting against a fight being announced before then. The "yes" outcome shares are going for $0.05 a piece, while the "no" shares are being sold for $0.97. 
Those who bet on a fight being announced currently stand to receive $1,653.48 — 1,553% return — and those who think it won't happen would only see $103.09, a 3.09% return. 
Another market with a longer expiry will probably drop after this expires, considering how much has been bet.
Will Kylian Mbappé leave Paris Saint-Germaine?
Mbappé further solidified his soccer superstardom when he became PSG's top goalscorer of all time earlier this year.
And while a recent statement dropped that he wasn't renewing his contract with the club, fans were confused when he flip-flopped on Twitter, claiming that he would continue at PSG next season.
Polymarket users are basically split over what will happen next. "Yes" shares on whether Mbappé will leave PSG are going for $0.58, while "no" shares are fetching $0.57.
That means $100 on the superstar donning different colors, if announced right now, would garner $154.59, while those betting on him staying would get $172.79.
Barbie's nuclear Hollywood showdown
Christoper Nolan's "Oppenheimer" — a three-hour epic about the man who led the fateful Manhattan Project for the atomic bomb — opens one day after Greta Gerwig's "Barbie."
The two movies couldn't be more separated by the cinematic spectrum, and the contrast has birthed endless memes and a sporting rivalry between their respective social media camps.
Naturally, we have a Polymarket for that: "Will 'Barbie' or 'Oppenheimer' gross more on opening weekend?" 
Crypto gamblers are betting heavily on Barbie. Those shares are going for $0.95 and return $105.26 on a $100 wager. Oppenheimer shares, on the other hand, are worth $0.07 and pay out $1,375 if it brings in more dough — 1,275% return.
19 or more US hurricanes with a name this year
North Atlantic hurricane season started on June 1, and it runs until the end of November. And there have already been three tropical storms with a name — Arlene, Bret and Cindy.
Twenty-one names have been preselected for any storms that eventuate this year, including Franklin, Irma, Gert and Tammy.
Polymarket users can bet on whether at least 19 US hurricanes will be fierce enough to warrant their own moniker. "Yes" shares are worth $0.40 and the "nos" are valued at $0.68.
So, $100 on a confirmed brutal hurricane season would about double one's money while the opposite would increase it by nearly half. (Similar odds are on offer for whether NASA would deem 2023 the hottest year on record.)
Bet on BlackRock's ETF bid without buying bitcoin
Market sentiment on the possibility of BlackRock winning its bid to launch a spot bitcoin ETF is somewhat murky.
Bitcoin pumped around 15% after BlackRock's filing. But wise participants might now be wondering whether an SEC greenlight has already been priced in.
Polymarket supports bets on something more granular: whether the SEC would approve BlackRock by Aug. 31, 2023.
Markets aren't convinced. "Yes" shares can be snapped up for $0.19 — returning $371.61 on $100. The opposite are on offer for $0.84, which means just $17.72% potential gains right now.
Other peculiar markets worth mentioning include "Will Kanye announce he is running for president by July 11?" (most say "no,") and "Will a nuclear weapon detonate by December 31?" (much closer than it should be).
For what it's worth, most Polymarket betters reckon the Democratic party will win next year's US presidential election, despite crypto's unwarranted reputation for being overtly right wing.
Although, it's quite close. $100 on the Democrats is on track to pay out $167.07, while the opposite returns $204.08. Those odds are similar to aggregates shared by Oddschecker.
---
Don't miss the next big story – join our free daily newsletter.