Crypto's 'Easy Money' Scams Need Tougher Oversight – ECB Board Member
Cryptoassets have become the "bubble of a generation," ECB Board Member Fabio Panetta said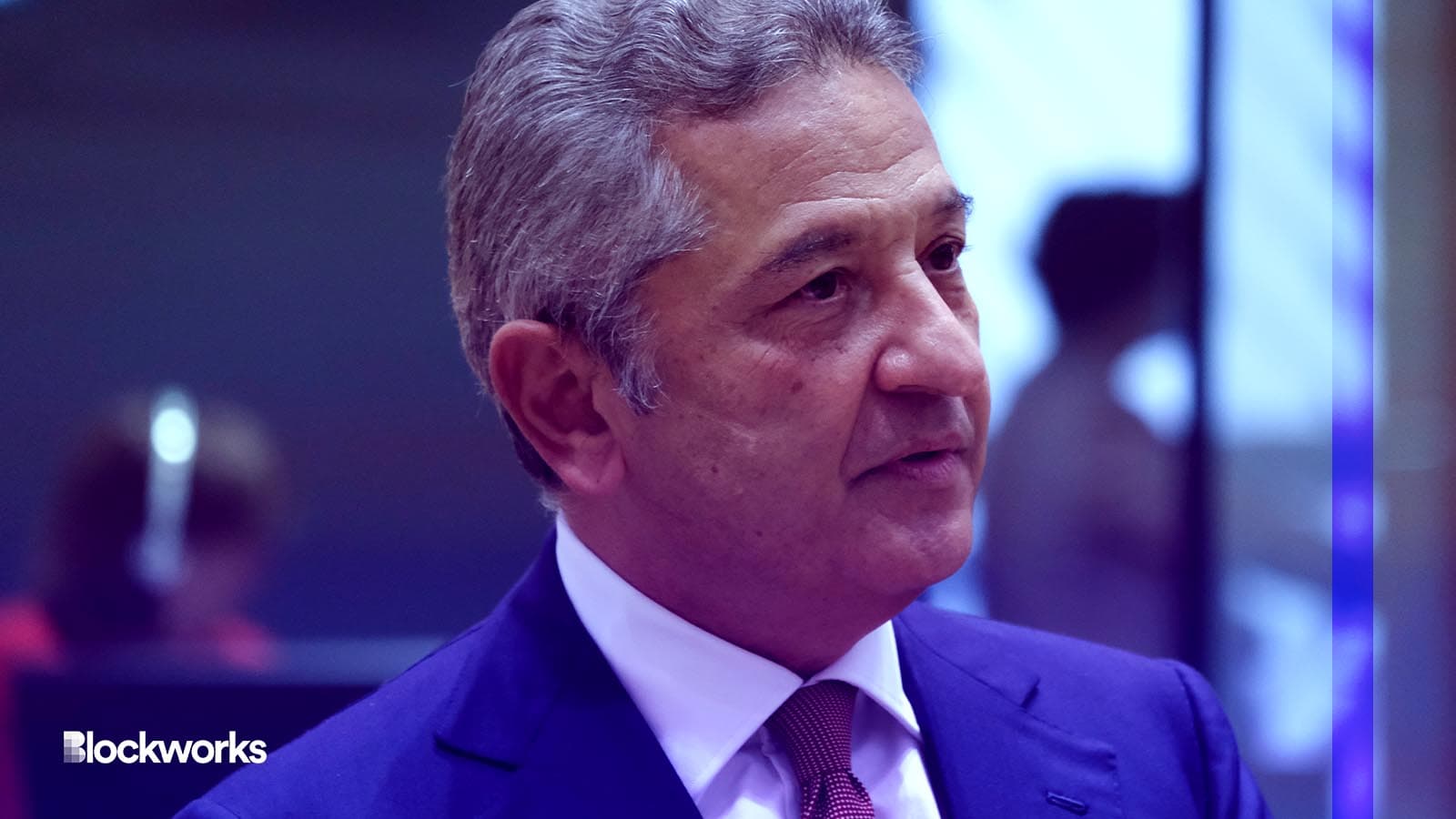 European Central Bank Board Member Fabio Pancetta | Alexandros Michailidis/Shutterstock.com modified by Blockworks
In a speech this week, European Central Bank board member Fabio Panetta called for broader taxation on crypto assets, which he likened to a Ponzi scheme. 
"The EU should introduce a tax levied on cross-border crypto issuers, investors and service providers," Panetta said during the speech on Wednesday. "This would generate revenues that can be used to finance EU public goods that counter the negative effects of crypto-assets."
Cryptoassets have become the "bubble of a generation," Panetta added, citing "easy-money" scams and misrepresentations of return rates across the asset class. 
The speech comes as the European Union advances cryptocurrency-related policy in Parliament. The industry is beginning to unpack what this may mean for the future. 
In November, the EU passed the Digital Operational Resilience Act (DORA), a bill that was originally proposed as a package with the Markets in Crypto Assets Regulation (MiCA), which is expected to pass into law before the end of the year. DORA is expected to be formally adapted in 2024. 
DORA, designed to target cyber fraud and attacks, will require financial institutions, including crypto companies, to report any cyber-related security breaches or compromises. The law also requires tech firms providing cybersecurity resources to handle oversight. 
The crypto industry has expressed concerns about how the law will impact third party, non-EU based companies, giving the legislation a global impact, Monica Oracova, chief operating officer and co-founder of the Naoris Protocol, said. 
"The framework principles set up by DORA…do not address the existing collection of single points of failure in cybersecurity systems today," Oracova said. "Only by implementing a decentralized security mesh, removing the points of weakness, and adopting cryptographic controls, zero-knowledge proofs and reports in a decentralized ecosystem, will we be able to see real improvements."
DORA's policies, Oracova added, will likely not effectively prevent hacks or phishing attacks, but they could make business owners more accountable regarding the selection and enforcement of cybersecurity. 
When it comes to crypto, no amount of technological innovation is likely to satisfy Panetta, who warned, "regulation will not turn risky instruments into safe money."
"Instead, a stable digital finance ecosystem requires well-supervised intermediaries and a risk-free and dependable digital settlement asset, which only digital central bank money can provide," he added.
---
Get the day's top crypto news and insights delivered to your email every evening. Subscribe to Blockworks' free newsletter now.
Want alpha sent directly to your inbox? Get degen trade ideas, governance updates, token performance, can't-miss tweets and more from Blockworks Research's Daily Debrief.
Can't wait? Get our news the fastest way possible. Join us on Telegram and follow us on Google News.
---