Crypto Stocks Surge to Double-digit Daily Gains
Silvergate Capital was up about 27% on the day, with bitcoin miners likewise rallying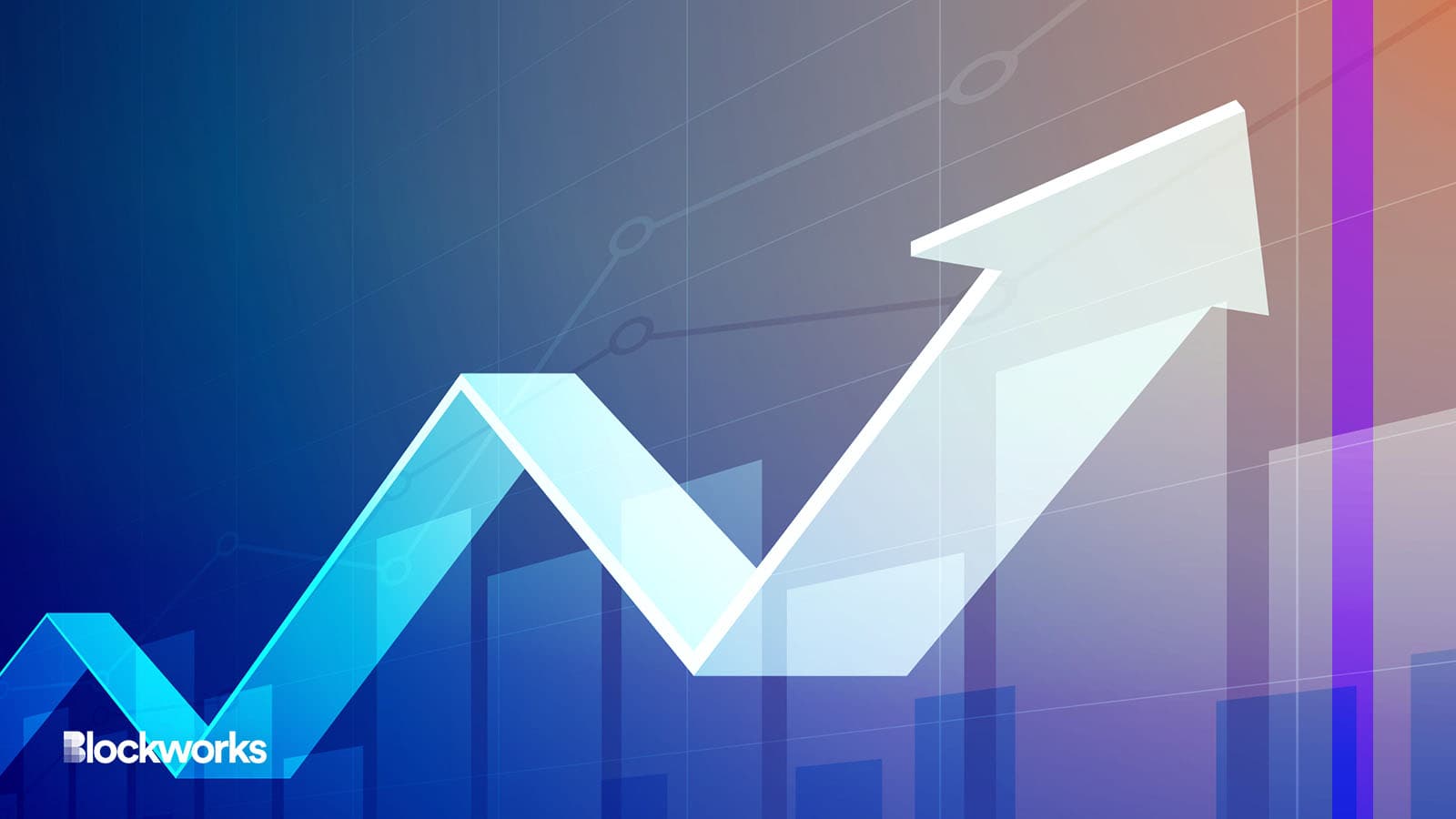 Champ008/Shutterstock.com modified by Blockworks
Crypto stocks surged into Wednesday's close as Coinbase reached a settlement agreement with regulators — and also on the heels of the latest US jobs data and minutes from an influential division of the Federal Reserve. 
While one analyst described the minutes from last month's Federal Open Market Committee meeting as "hawkish," another said Wall Street is getting more confident that the agency's tightening path could be ending very soon.
The gains came after crypto stocks tanked in 2022 as near-record inflation, and the Federal Reserve's interest rate hikes and geopolitical conflicts weighed on equities across sectors.
Silvergate Capital (SI) surged about 27% on the day before accounting for after-hours trading. 
The spike came despite Silvergate's high short float, which accounts for more than half of its traded shares, The Wall Street Journal reported.
Other crypto stocks that booked substantial Wednesday gains: crypto miners Marathon Digital (MARA, up 24%) and Riot Blockchain (RIOT, up 15%). 
The double-digit gains for the bitcoin mining operators seem to be driven by a macro short squeeze in small- and mid-size capitalization equities, according to Chase White, a senior research and policy analyst at Compass Point Research & Trading.
"We're not hearing any specific rhyme or reason, and volumes are light, so it seems low conviction," White told Blockworks. "Many of the miners have very high — [15-plus %] short interest, so they would be the biggest beneficiaries of a squeeze."
MicroStrategy, the largest publicly traded bitcoin owner, was up about 14%. 
Coinbase railled, too, settling up 12% through 4 pm ET. The crypto exchange's shares rose after it agreed to settle for $100 million with New York regulators in response to anti-money laundering and compliance violations.  
Jobs data, Fed minutes released
The surges came as the number of job openings in the US tallied 10.5 million at the end of November, the US Bureau of Labor Statistics reported, representing an incremental change from the month prior. The number was higher above the 10 million forecast by FactSet.
The number of hires and total separations also remained relatively flat at 6.1 million and 5.9 million, respectively. 
"The jobs data might have added a bit of a bump early, but not a big enough data point in the face of a hawkish Fed," White said. 
Minutes published Wednesday of the Fed's Federal Open Market Committee for Dec. 13 and 14 indicated "expectations for the committee to maintain elevated policy rates through 2023."
Inflation was still well above the committee's longer-run goal of 2 percent due to supply and demand imbalances related to the pandemic, higher food and energy prices, and broader price pressures, according to the minutes.  
"Participants concurred that the inflation data received for October and November showed welcome reductions in the monthly pace of price increases, but they stressed that it would take substantially more evidence of progress to be confident that inflation was on a sustained downward path," the minutes said.
After a streak of 75 basis point rate increases dating back to June, the Fed dropped its rate hike to half a percentage point last month.
"Crypto assets are rallying as Wall Street is growing confident that the Fed's tightening path could be ending very soon," Edward Moya, senior market analyst with OANDA, told Blockworks. "The most beaten up interest rate-sensitive stocks are forming a bottom and that is great news for Microstrategy, Marathon Digital, and Riot."
The Fed also acknowledged that, while FTX's failure has resulted in significant spillover to digital asset markets more broadly, its "collapse was not seen as posing broader market risks to the financial system."
---
Don't miss the next big story – join our free daily newsletter.
Follow Sam Bankman-Fried's trial with the latest news from the courtroom.