Updated: Billion Dollar Coinbase Paints Picture of Corporate Evolution with S-1
Digital assets exchange Coinbase has made public its S-1 filing with the US Securities and Exchange Commission, setting the stage for a public listing in the near future.  Coinbase's S-1, which was first filed privately with the SEC in December, and […]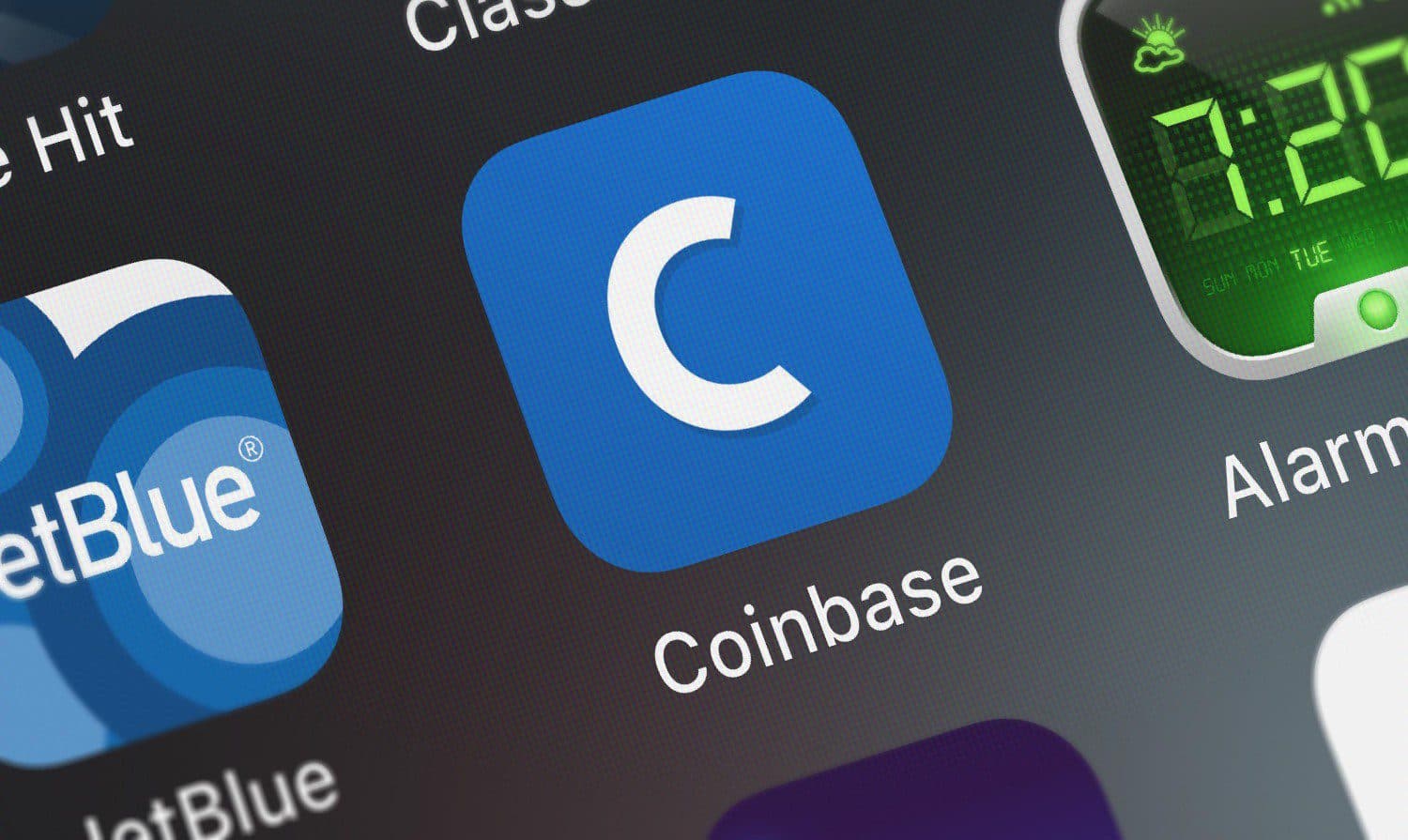 key takeaways
S-1 publication means that a public listing is imminent
Company posted $1.2 billion in revenue on $322 million in income in 2020
Coinbase says 7,000 institutions are members
Digital assets exchange Coinbase has made public its S-1 filing with the US Securities and Exchange Commission, setting the stage for a public listing in the near future. 
Coinbase's S-1, which was first filed privately with the SEC in December, and made public Thursday, shows that the exchange posted a significant profit in 2020 as interest in digital assets became mainstream and bitcoin hit a bull market in the last quarter of the year. The filing says that the company posted $322 million in income in 2020 on $1.2 billion in revenue, while taking a net loss in 2019 of $30.4 million. 
The trend of mainstreaming and the institutionalization of digital assets is clearly present on its balance sheet. In 2020 it reported 2.8 million active users up from 1 million in 2019 and a jump in assets on platform to $90 billion in 2020 from approximatley $17 billion in 2019.  
It also shows that its user base is firmly squared in the US, with approximately $966 million (or 76%) of its $1.2 billion in revenue being booked stateside. Coinbase says it has 7,000 institutions on the platform with 115,000 ecosystem partners.
It's one of the amazing examples of the crypto company that's ready to go public with real fundamentals behind it," said Ivan Soto-Wright, CEO of Moonpay.  "It will be a real shock to the financial sector when Coinbase goes public with valuations."
Marc Andreessen, Brian Armstrong are biggest Coinbase shareholders
With the publication of Coinbase's S-1 comes a breakdown of the company's biggest shareholders. Marc Andreessen, an early investor in the company via Andreessen Horowitz, is its biggest shareholder with 5.5 million shares, followed by CEO Brian Armstrong, who has over 2.7 million shares.
Armstrong has the majority of the voting rights at 21.8% with Andreessen controlling 14.2%. Co-founder Fred Ehrsam has a 9% share of the votes and early investor controls 8%. 
The S-1 also noted that Armstrong took home $60 million in compensation last year between a $1 million salary, $56.7 million worth of stock options, and $1.8 million marked as "all other compensation." This package is subject to change with market conditions impacting the value of Coinbase's shares. 
Bullish on DeFi
As DeFi hits a total locked-in value of around $40 billion, Coinbase's S-1 has plenty of references to the growing market segment. It notes that 21% of investors have engaged with at least one non-investing product per quarter which includes categories that many DeFi protocols fall under such as "Distribute, Stake, Save, Spend as well as Borrow and Lend".

The company discloses that it has "investments in various DeFi protocols." However, as DeFi is known for its volatility, sometimes because of the technical quality of the underlying protocols, Coinbase notes that there are risks present as well.

In the filing Coinbase also disclosed its relationship between DeFi protocol Compound, and its subsidiary the stablecoin USDC (which it co-owns with Circle Financial). 
The company said that through its Day 1 Launch program, it facilitated Compound's transition to decentralized governance in June 2020. It also supplied USDC liquidity to the project as well as $1 billion in matched trading volume throughout 2020. 
Coinbase also noted that it no longer has a headquarters, and is a "remote-first" company with 95% of employees being given an option to work from home or some sort of hybrid arrangement.  
Coinbase's regulatory challenges
Although Coinbase says in its S-1 that it doesn't have a headquarters, the S-1 does note that the company is subject to US law and won't become domiciled in a jurisdiction that's favorable to its immediate gain or has policies contrary to US values. However, in the risk factors section in the filing, the company repeatedly mentions that it competes with unregulated, offshore companies that aren't subject to the same rapidly evolving rules and regulations that are sometimes unclear. 
"Our primary source of competition to date has been from companies, in particular those located outside the United States, who are subject to significantly less stringent regulatory and compliance requirements in their local jurisdictions," the filing reads. 
Jackson Mueller, Director of Policy and Government Relations at Securrency, thinks this is less of an issue than Coinbase makes it out to be as the US has stepped up extraterritorial enforcement against digital asset companies based abroad. 
"US Federal departments and regulatory agencies are becoming more active in cracking down on these practices. Last year we saw the CFTC step up enforcement actions against unregistered offshore platforms offering products and services to US customers, as well as criminal charges levied against BitMEX," Mueller told Blockworks. "These sorts of regulatory and law enforcement measures can act as an effective bulwark against what Coinbase sees as unfair competition, tilting the competitive balance back in favor of companies that have invested considerable time and effort into complying with the law."
Coinbase S-1 impact on bitcoin price
The publication of Coinbase's S-1 doesn't appear to have impacted the price of bitcoin. Trading appears to be flat, with a price change of 2% in the last 24 hours. It's currently trading at around $51,000. 
Traders on FTX, however, appear exceptionally bullish on Coinbase's future valuation. Traders on the platform pushed its pre-IPO contracts up to $420 a share which would dictate a valuation of more than $110 billion. 24-hour volume on the platform has skyrocketed to over $500,000 from just over $100,000 in early January.