Did CZ Really Have Any Intention of Buying FTX?
My name is Ozymandias, King of Kings; Look on my Works, ye Mighty, and despair!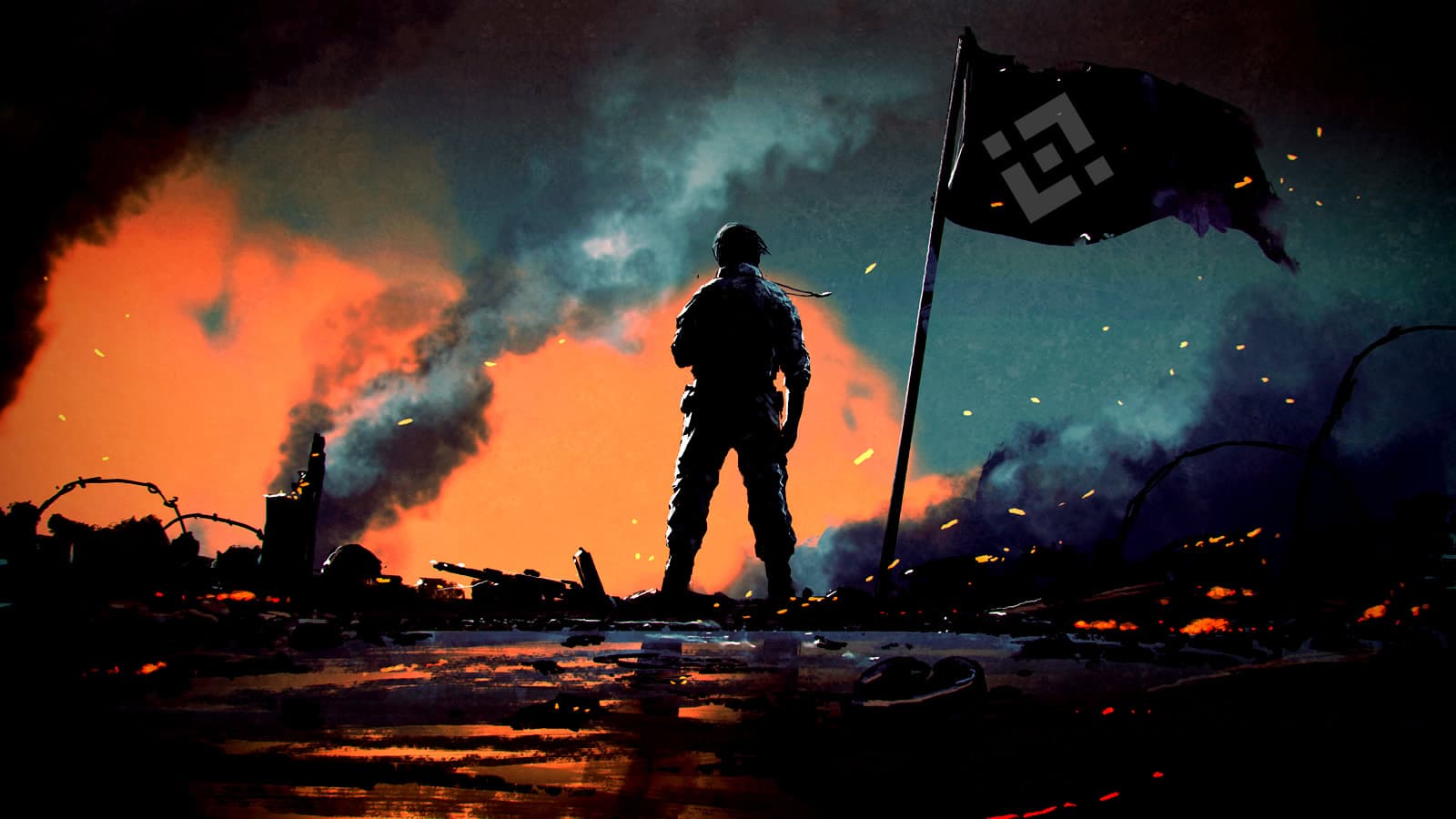 From the moment Changpeng 'CZ' Zhao announced that he was looking to acquire Sam Bankman-Fried's FTX, skeptics noted that there was one question that didn't seem to have an obvious answer.
Why bother?
After all, CZ had already essentially driven his rival to the point of insolvency, ruined his reputation, and virtually shut down his business.
So what would Binance have to gain from acquiring a balance sheet that allegedly contains a hole somewhere in the vicinity of $6 billion?
Customers, might be the obvious answer. FTX was the third-largest global exchange by volume, prior to its implosion.
But FTX was already in freefall following CZ's very public campaign against SBF. Customer faith waned fast as the Binance CEO's litigation of his concerns intensified, and it's likely that many of them would have found a new home with Binance anyway.
How about a new foothold in the USA? FTX doesn't admit US customers, so that makes no sense. And although at one point, Binance returned to the table — albeit briefly — to ask SBF to sweeten the deal and throw in FTX.US, this was never a realistic possibility given Binance's multiple legal entanglements in the US.
Maybe he was attempting to spare contagion in the markets that could have undermined his own entity? As the one who propagated the narrative, we'd have to assume Zhao was taken by surprise by the market reaction. And given his masterclass in the Art of War, that feels like a stretch.
What was CZ really trying to achieve?
In fact, it's hard to find a reason why CZ would be interested in FTX. Its tech wasn't revolutionary, and its overlap with his existing business simply doesn't make sense. The market dominance he'd achieve might even make regulators more inclined to pursue him.
So we're left with a hypothesis.
Despite his denial that Binance had any kind of 'master plan' going into this public feud, we might reasonably imagine that the exact opposite is true. And that perhaps CZ intended to decimate his rival, to utterly defeat him in such a way that there could never be any comeback for the one-time wunderkind of crypto.
And perhaps rather than merely speculate, we can examine the actions, not just the words, of a man who tweeted a Sun Tzu quote in June of 2022: "In the midst of chaos, there is also opportunity."
And boy, was there a whole lot of chaos this week.
We don't know — and few appear to have asked — where CoinDesk obtained the partial Alameda balance sheet that started this whole thing. (The same reporter broke the story that Binance was considering backing out of the deal a few days later.)
But given what happened after their story appeared, cui bono?
Using the media to destroy your opponent
We have previously not reported that Binance reached out via both official and unofficial channels to two reporters at Blockworks to draw attention to negative articles and third-party research about Sam Bankman-Fried, and to discuss that our media outlet "should look into him".
Two of these contacts were on October 26th, several days before Alameda's balance sheet was published by CoinDesk. The other was on November 4th, a couple of days later.
And there's CZ's weaponization of Twitter to consider too. For someone who has claimed on multiple occasions not to support Fear, Uncertainty, Doubt (FUD), it's hard to imagine that publicly announcing you're liquidating hundreds of millions of dollars of your competitor's exchange token is anything other than a declaration of war…and a precursor to a crypto bank run.
In later tweets he name-checked LUNA, the failed algorithmic stablecoin project — just in case we didn't get it the first time — and dutifully posted that "we won't support people who lobby against other industry players behind their backs" in a clear reference to Bankman-Fried's reportedly less-than-kind comments about Binance to US legislators.
(It's also worth noting the timing of this whole affair. SBF had just gone through a grueling public battle over his thoughts on DeFi regulation, which had weakened his public standing considerably for the first time.)
Even if Binance didn't have Alameda's balance sheet in its possession, and had no part in leaking it to the press, Zhao's actions led to the value of FTT dropping precipitously, which — given that the token appeared to be backing loans at FTX — created exactly the conditions for lenders to pull back loans collateralized by FTT. (There is no excuse for FTX's actions here, by the way, especially if customer funds were involved. It's appalling, stupid, and possibly illegal. But that's for another story.)
Fast forward to the announcement that Binance had a non-binding letter of intent to purchase FTX. And later that same day, another tweet:
"Two big lessons: 
1: Never use a token you created as collateral. 
2: Don't borrow if you run a crypto business. Don't use capital "efficiently". Have a large reserve."
No intention to buy FTX in the first place?
According to some sources, Binance was ready to pull out of buying FTX after just half a day of due diligence. And when Binance finally announced that they were pulling out of the deal, the price of FTT crashed by yet another 50%, cratering in total by 90% over the course of a week.
Did CZ really intend to buy FTX? A company that he systematically destroyed, publicly and ruthlessly? 
Or is it beyond the realm of imagination to suggest that it was merely a ruse to achieve the complete and permanent annihilation of Sam Bankman-Fried's reputation? Even SBF appears to acknowledge the possibility that this was all a game, in an unverified series of leaked Slack messages.

This is but one theory. Byron Gilliam, master of crypto narratives and Blockworks' resident newsletter writer (sign up, it's great) observed a different possibility: That CZ was as astonished as the rest of us.

"But maybe he was just pissed at SBF?
He may not have had any idea what chain of events he'd set off by publicly casting aspersions at his rival and threatening to market-sell his FTT."
Observers have suggested that the war has set crypto back three, four, even five years.
Even for CZ and his billions, surveying the wreckage that he and Sam have wrought, this must feel like a Pyrrhic victory.
---
Don't miss the next big story – join our free daily newsletter.