Dubai Reprimands 3AC Founders' New Crypto Exchange
OPNX CEO Leslie Lamb told Blockworks that the exchange has no Dubai or UAE clientele, despite the regulator reprimand.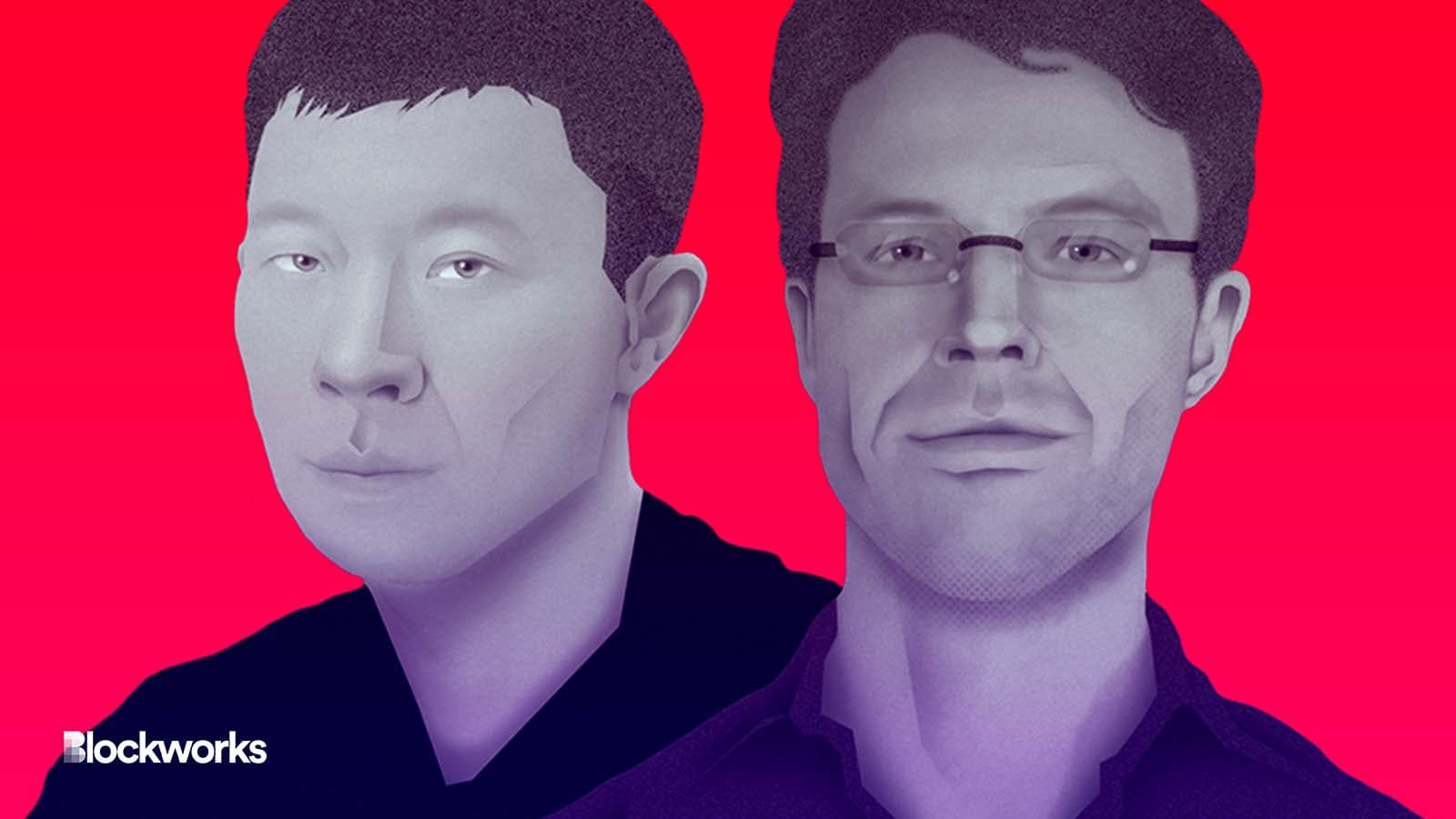 OPNX co-founders Su Zhu and Kyle Davies | Axel Rangel art modified by Blockworks
Co-founders of controversial (and bankrupt) crypto hedge fund Three Arrows Capital have been taken to task over allegedly promoting their new exchange OPNX without securing a local license in Dubai.
They were called out by the Virtual Assets Regulatory Authority (VARA) of Dubai for allegedly promoting their crypto exchange, OPNX, while not ensuring proper restrictions for local residents.
It appears VARA caught wind of OPNX soliciting and collecting personal data from the public in February, according to a notice published Tuesday. As a result, the regulator issued a cease and desist order to the founders last month.
"OPNX launched the exchange on opnx.com, providing VA Exchange services — a regulated activity under the VARA regime — without securing any regulatory licences, and as such operating in contravention of local laws," VARA said.
Even after applying some restrictions, UAE residents still appeared to have access to OPNX's promotions and marketing communication. 
OPNX, short for Open Exchange, is the latest brainchild of 3AC co-founders Kyle Davies and Su Zhu, alongside the two founders of bankrupt exchange CoinFLEX. All four received the written reprimand from Dubai's VARA, as well as OPNX CEO Leslie Lamb.
The founders claim that OPNX, which went live on April 4, has raised $25 million in investment capital. 
After their crypto hedge fund went bust in June last year, Davies and Zhu relocated from Singapore to Dubai, where they were reportedly looking to establish a new operational hub.
Leslie Lamb told Blockworks that OPNX was launched in Hong Kong, and the exchange had taken measures to prevent UAE residents from accessing and signing up for the site.
"To confirm, we have no Dubai or UAE customers and do full KYC on all users," she told Blockworks in a LinkedIn message.
"We have responded and cooperated with VARA every step of the way and they have invited us to meet with them and discuss the requirements for applying for a VARA license."
OPNX hopes to not only be a venue for trading crypto, but also crypto-related bankruptcy claims. There's supposedly a $20 billion market for crypto claims out there that OPNX wants to tap. 
Its focus is on bankrupt asset claims, allowing creditors to "unleash their locked claims directly into crypto or use them as margin capital," according to its website.
The authority's crackdown on OPNX reflects the trend of emirate regulators adopting a more rigorous stance towards cryptocurrencies amid efforts to establish the region as an industry hot spot.
---
Get the day's top crypto news and insights delivered to your email every evening. Subscribe to Blockworks' free newsletter now.
Want alpha sent directly to your inbox? Get degen trade ideas, governance updates, token performance, can't-miss tweets and more from Blockworks Research's Daily Debrief.
Can't wait? Get our news the fastest way possible. Join us on Telegram and follow us on Google News.
---