EU Committee Votes Down Anti-proof-of-work Clause in Crypto Bill
The clause previously sought to "effectively" ban crypto services related to proof-of-work-based coins, including bitcoin and ether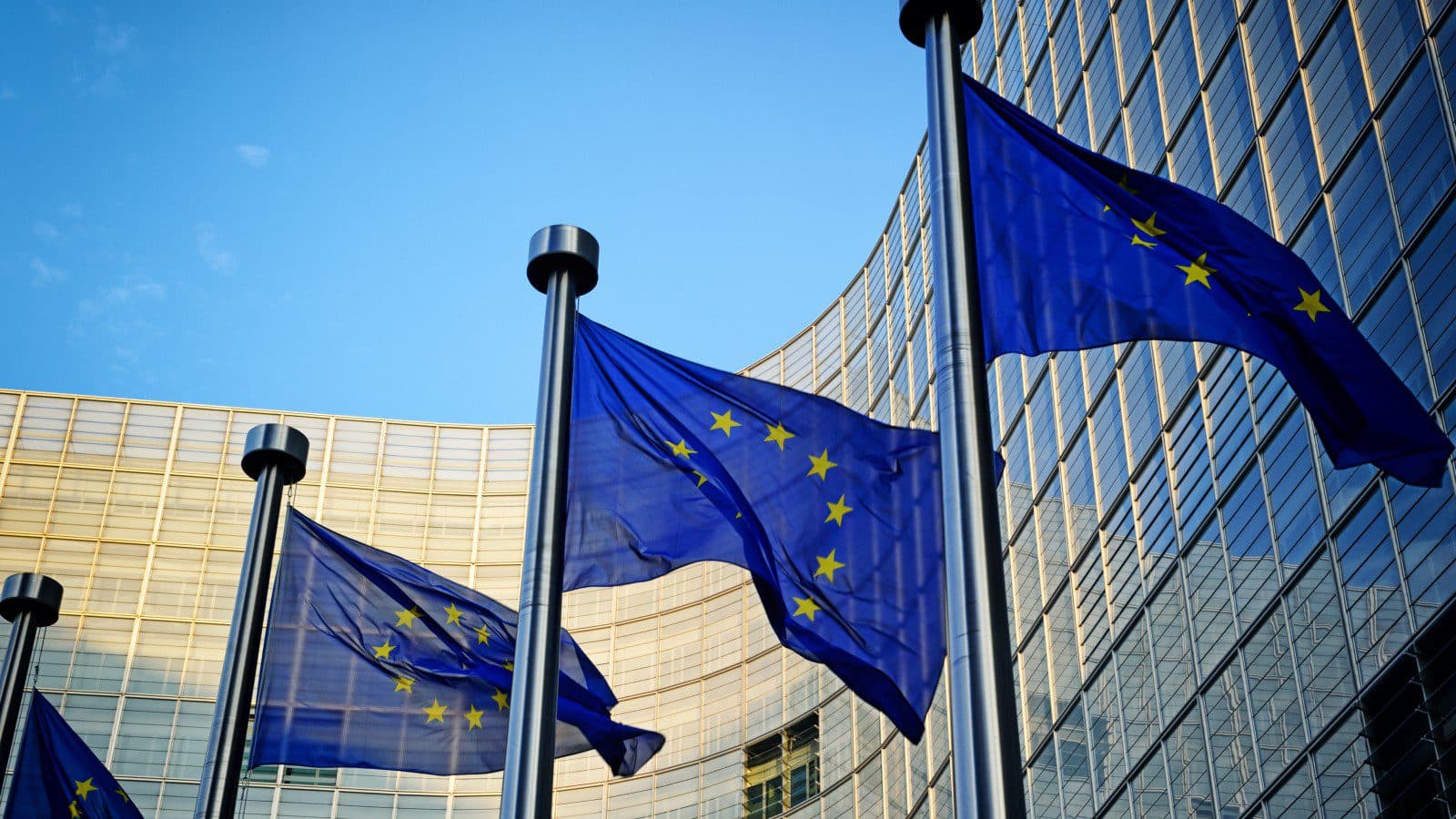 EU flags in front of European Commission in Brussels | Source: Shutterstock
key takeaways
A controverial section of the EU's crypto draft bill has been voted down by the bloc's economic committee
Voting witnessed 23 votes in favor to 30 votes against, with a further six abstaining
The EU Committee on Economic and Monetary Affairs (ECON) has voted against the implementation of a controversial clause that some say possessed teeth to effectively ban proof-of-work coins, including bitcoin.
ECON's voting session on Monday witnessed 23 votes in favor of the Markets in Crypto Assets (MiCA) draft legislation's clause to 30 votes against, with a further six abstaining.
Specifically, the clause sought to subject the use of the crypto industry's proof-of-work-based digital assets to "minimum environmental sustainability standards."
Language in the bill also included a measure to "set up and maintain a phased rollout plan to ensure compliance with such requirements."
The wording was a revision to the bill which previously sought to establish a framework prohibiting crypto services from utilizing proof-of-work-based cryptos altogether.
Some, including Unstoppable Finance's head of growth Patrick Hansen, viewed the language, including its revised wording, as "essentially the same" as a ban on bitcoin.
Lawmakers across the continent have been pushing for regulation on crypto mining, concerned proof-of-work is an energy-intensive crypto activity deemed "unsustainable" in light of the legislation's aims.
Introduced in 2020, MiCA seeks to tighten regulation around digital assets by establishing a licensing regime on the continent and streamlining a uniform set of rules for the bloc's 27 member states.
MiCA is part of the EU's Digital Finance package that is attempting to "further enable and support the potential of digital finance in terms of innovation and competition while mitigating the risks."
---
Don't miss the next big story – join our free daily newsletter.