EU Politicians Pass Policy on Smart Contracts Deemed 'Impossible to Comply' With
The proposed regulation, which is not yet law, does not specifically target crypto but could affect DeFi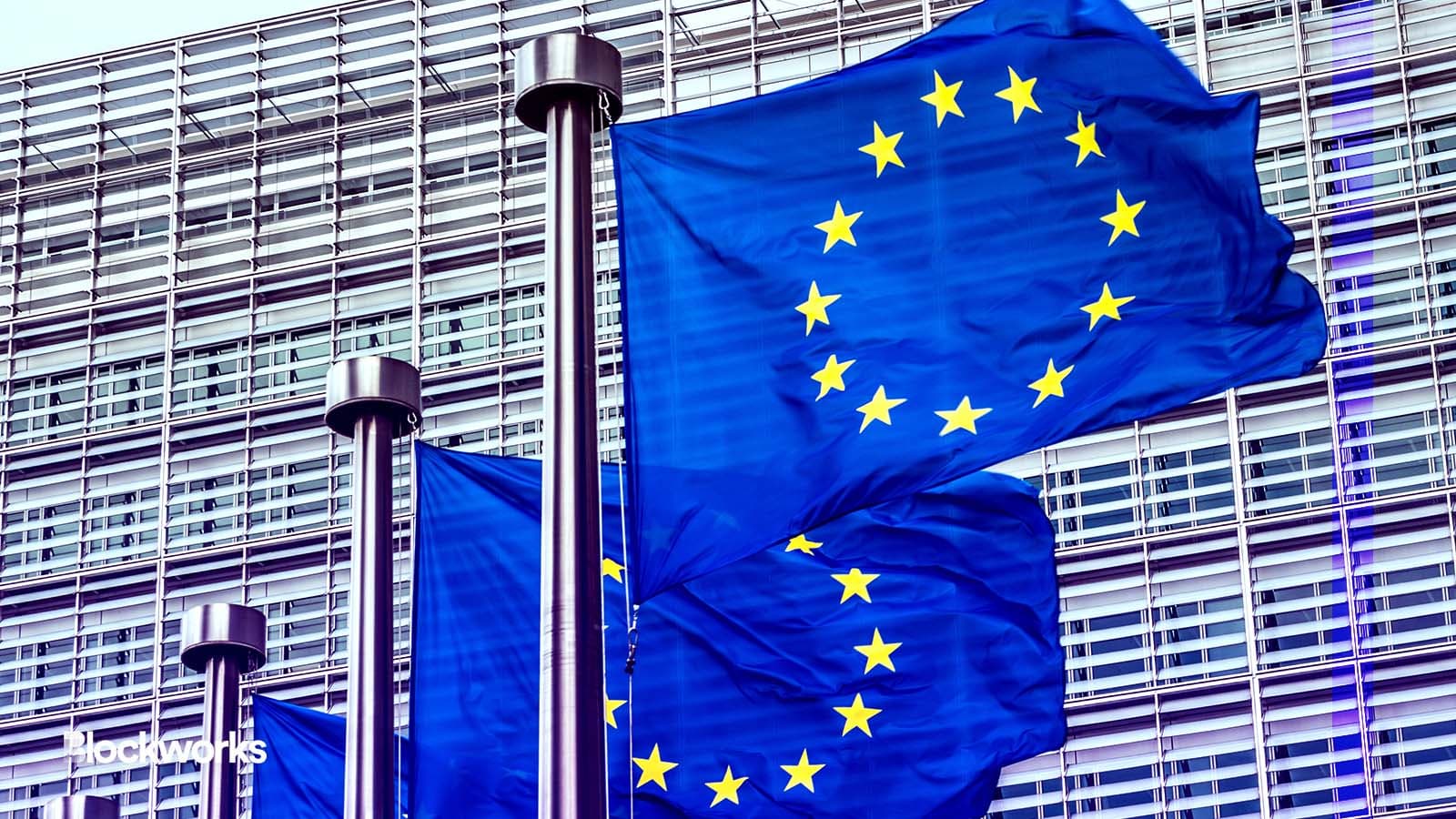 jarrow153/Shutterstock.com modified by Blockworks
The European Parliament has voted to pass the Data Act, a legislative proposal that will challenge the immutability of smart contracts.
500 lawmakers voted in favor of the proposal, 23 against, and 110 chose to abstain.
This new bill has drawn criticism from the decentralized finance (DeFi) community, with Curve Finance, a prominent decentralized exchange (DEX), noting that it would be "impossible to comply" with the new legislation.
One of the major concerns surrounding the new bill is the requirement for smart contracts to be designed so that it can ensure the "protection of confidentiality of trade secrets," and the requirement that smart contracts "could be reset or instructed to stop or interrupted."
Thibault Schrepel, an associate professor at the VU University Amsterdam, noted in a tweet that this new bill "endangers smart contracts to an extent that no one can predict."
"Article 30 does not provide clarity as to who should be able to 'terminate the continued execution of transactions,'" Schrepel tweeted. "Is it the creator of the smart contract? Public authorities? Courts?"
Compliant with this legislation, would be complicated at best, according to Michael Lewellen, Head of Solutions Architecture at the Blockchain security and smart contracts expert OpenZeppelin. "Including a kill switch undermines immutability guarantees and introduces a point of failure, since someone needs to govern the use of such a kill switch," Lewellen told Blockworks, pointing to protocols such as decentralized exchange Uniswap, which, like Curve, does not have this ability.
At a press conference, Thierry Breton, the commissioner for the Internal Market for the European Union, noted that "we need to harmonize basic requirements for the smart contracts and this will ensure interoperability and legal certainty."
"This will enable the reliable deployment of this — so-called — smart contract," Breton said.
Pilar del Castillo Vera, a member of the European Parliament, agreed with this sentiment, adding "we still have to debate this." 
The proposal will now move to the trilogues phase where the EU Council and the EU Commission will debate the details. The first meeting is set to take place on March 28.
Updated March 14, 2023 at 5:42 pm ET: Addition of a comment.
---
Don't miss the next big story – join our free daily newsletter.
Follow Sam Bankman-Fried's trial with the latest news from the courtroom.