Evergrande Misses Bond Payment Due Date; Scrambles to Reduce Debt
The Chinese real estate developer is offloading a 20% stake in Shengjing Bank, to raise $1.5 billion of the $305 billion Evergrande owes creditors.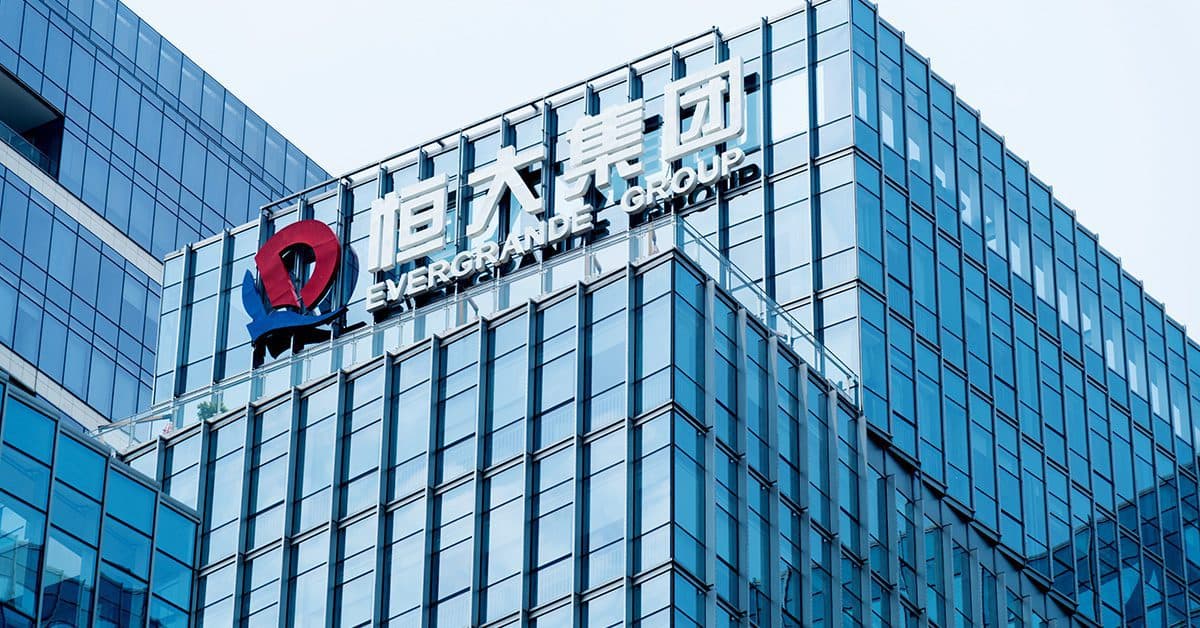 SHENZHEN, CHINA – AUGUST 08, 2019: China Evergrande Group icon on office building wall; Source: Shutterstock
key takeaways
The heavily-indebted firm faced a $47.5 million bond interest payment deadline today
Shengjing Bank is itself one of Evergrande's large creditors, and will receive the proceeds of the Evergrande's share sale
The fate of struggling Chinese real estate giant Evergrande remains hazy as the company announced plans to sell most of its roughly 20% stake in a local bank in Shenyang, in the northeast of the country, to a state-owned bank, a sale which will raise 10 billion yuan (about $1.5 billion).
Concerns remain over the downstream effects of the firm's massive debt burden, as the initial deadline on its latest $47.2 million bond interest payment has passed. The amount was due today on a 9.5% March 2024 dollar bond, but a 30-day grace period must elapse before Evergrande would be in default, according to Bloomberg, which reports that credit rating agency Fitch has further cut Evergrande's credit rating to a notch above default level.
The funds raised from sales of shares in Shengjing Bank will go to repay Evergrande's debts to the bank itself, which is one of Evergrande's largest creditors, Reuters reported, implying that none of those funds are available to service the debts of offshore bondholders — including the interest payment that was due today. CNN reports that $20 billion of Evergrande's over $300 billion debt is in the form of international bonds.
According to an Evergrande filing reporting the transaction:
State-owned firms like Shenyang Shengjing Finance Investment Group, which purchased Evergrande's Shengjing Bank stake have, been under pressure from the Chinese government to buy assets from Evergrande, as part of a broader effort to contain the fallout from the company's insolvency.
Rob Brewis, Fund Manager at Aubrey Capital Management thinks there will be plenty of pain across the financial sector:
Evergrande's stock was up as much as 15% in Hong Kong on the news. The US dollar index ($DXY) has been trending up since a September 3 nadir, rising almost 2.2% through September, and reflecting investor flight to safety.
This article was updated on September 29, 2021, at 10:00 am ET