FDIC Chair Grilled Over Crypto-friendly Bank Takeovers
Calls are growing for transparency over how the FDIC assumed control of crypto-friendly banks Signature and Silicon Valley Bank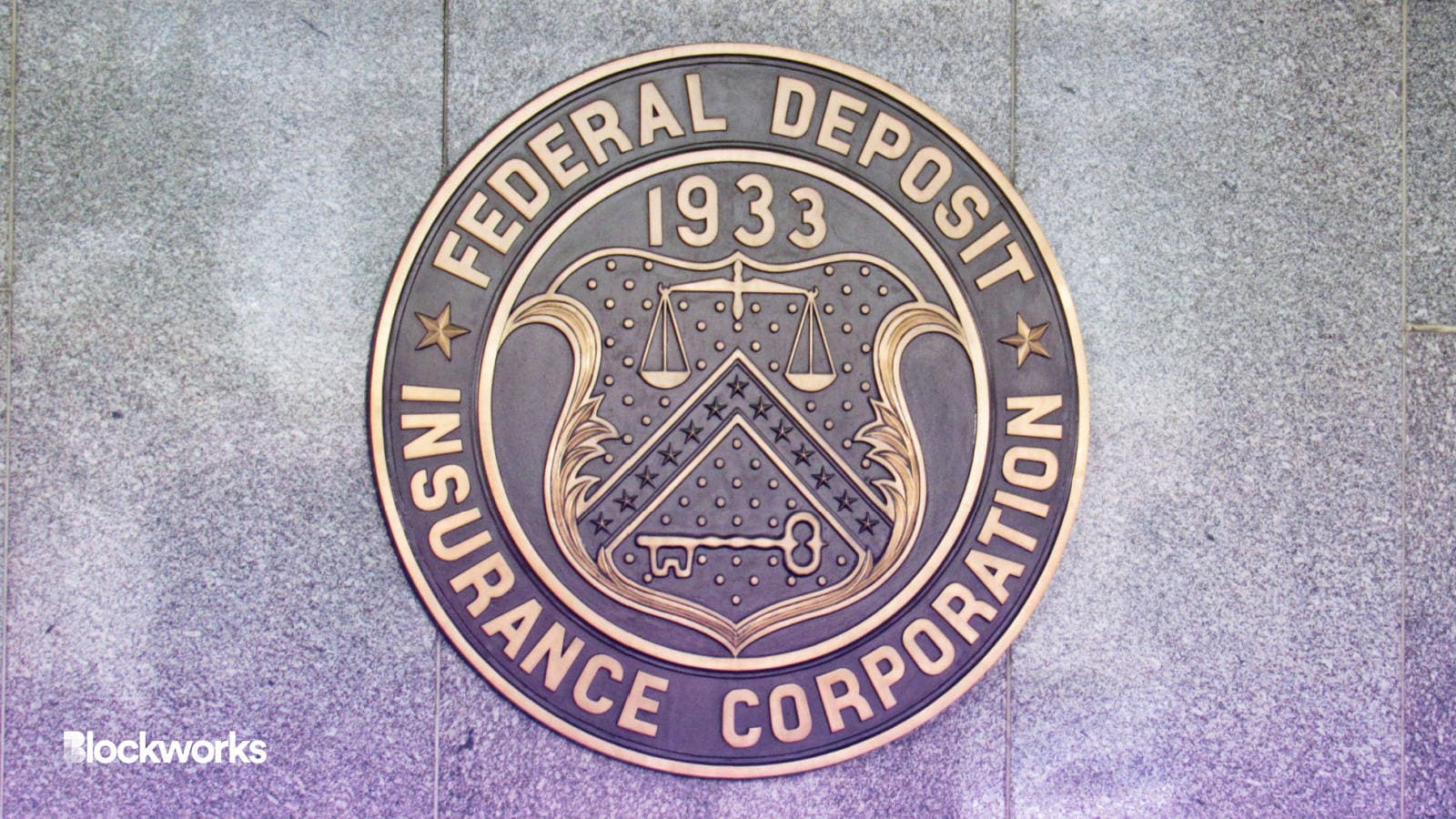 Daniel J. Macy/Shutterstock, modified by Blockworks
Around $4 billion in deposits tied to Signature Bank's crypto business are set to be returned next week amid growing scrutiny around the Federal Deposit Insurance Corporation (FDIC).
During a Financial Services hearing on Wednesday, FDIC chairman Martin Gruenberg fielded questions over his agency's handling of the recent US banking crisis, including its takeovers of Signature and Silicon Valley Bank.
Pro-crypto Congressman Tom Emmer asked Gruenberg whether the FDIC plans to sell intellectual property tied to Signet, Signature's blockchain-powered private money network utilized by major crypto firms such as Kraken.
"I believe that's already been sold out of the bridge institution, Congressman," Gruenberg responded. Emmer later rebuffed the chairman's response in a tweet.
The FDIC and other US regulators moved to shut down Signature and Silicon Valley Bank earlier this month over concerns of risks to the US banking system, just days after Silvergate opted to shutter.
All three serviced crypto clients in one way or another.
Crypto insiders demand FDIC scrutiny
The FDIC sold Silicon Valley Bank's deposits to First Citizens Bank earlier this week.
Emmer pressed Gruenberg on his assertion that the sale included assets or liabilities tied to crypto-related firms.
"Gruenberg claims that all deposits from [Silicon Valley Bank] were assumed by First Citizens. But I am almost certain that's not true," Nic Carter, co-founder at venture capital firm Island Castle Ventures, tweeted.
Emmer and the FDIC did not immediately respond to requests for comment.
Others took umbrage with the hearing's apparent focus on Silicon Valley Bank, rather than the FDIC's action against Signature. 
Barney Frank, former House Financial Services Committee chair and Signature director, had previously alluded to the bank's solvency even as the FDIC took control.
Research unit Delphi Digital's general counsel Sarah Brennan tweeted: "Insane that there wasn't a significant discussion on this. I thought this was a fact-finding hearing but was used for mostly grandstanding… business as usual."
---
Get the day's top crypto news and insights delivered to your email every evening. Subscribe to Blockworks' free newsletter now.
Want alpha sent directly to your inbox? Get degen trade ideas, governance updates, token performance, can't-miss tweets and more from Blockworks Research's Daily Debrief.
Can't wait? Get our news the fastest way possible. Join us on Telegram and follow us on Google News.
---