Fed Raises Interest Rates a Quarter Percentage Point
Increased concerns with rising inflation, ongoing supply chain pressures and the war in Ukraine are leading to greater financial hardships for Americans, the Fed said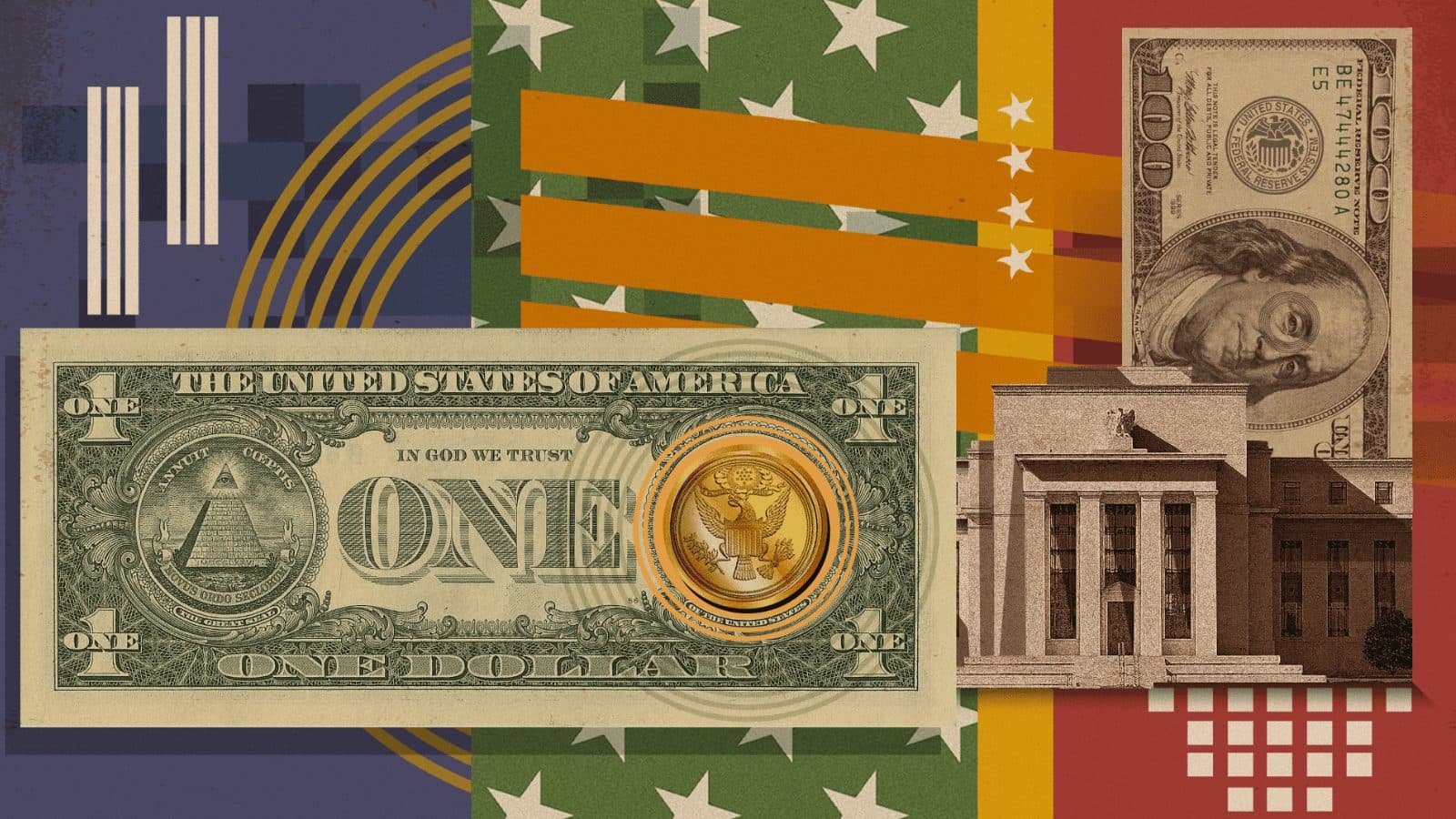 Blockworks exclusive art by axel rangel
key takeaways
The central bank signaled seven more rate hikes this year
Inflation is not likely to decline until the middle of 2022, Powell said
In an effort to curb inflation, the Federal Reserve raised the benchmark interest rate a quarter percentage point, its first increase since 2018. The central bank signaled there will be seven more rate hikes in 2022. 
The increase comes as the Fed faces a series of challenges associated with ongoing supply chain issues, rising energy prices and Russia's recent invasion of Ukraine. 
"The economy is very strong, and against the backdrop of an extremely tight labor market and high inflation, the Committee anticipates that ongoing increases in the target range for the federal funds rate will be appropriate," Fed Chair Jerome Powell said during a press conference following the release of the Federal Open Market Committee (FOMC) statement Wednesday.
There are seven more FOMC meetings this year, Powell said, and seven more hikes to come. December Fed fund futures are now pricing in eight rate hikes, and the probability of nine rate hikes has tripled since yesterday.
Markets dipped slightly, with bitcoin losing about 1.2% and the S&P 500 and the Dow Jones Industrial Index each falling less than 1% in the half hour following the release of the report.  
Analysts were unsurprised, commenting that both equities and cryptocurrency markets had a 0.25 basis points rate hike priced in.
"In my opinion, the amount is too small to matter right now, and the amount of the hike is irrelevant," said Jason Brady, president and CEO at Thornburg Investment Management. 
The "more important headlines" right now surround Ukraine, the price of gasoline and the supply chain, David Tawil, president of crypto hedge fund firm ProChain Capital, said.
The Fed does not anticipate inflationary pressures to ease until the middle of the year, Powell said. 
"We expect inflation to remain high, through the middle of the year and begin to come down and then come down more sharply next year," he said.
Even with increasing inflation, Powell does not believe the US is at risk of dipping into a recession, he said, given that households and businesses are currently in a healthy financial state. 
"In my view the probability of a recession within the next year is not particularly elevated," Powell said.
---
Don't miss the next big story – join our free daily newsletter.