Galaxy Digital Q3 Earnings Exceed $500M, $1.2B YTD
"It's hard not to be bullish [on crypto]," Galaxy CEO Mike Novogratz said on the company's earnings call. "It's pretty remarkable earnings power that this industry is providing us."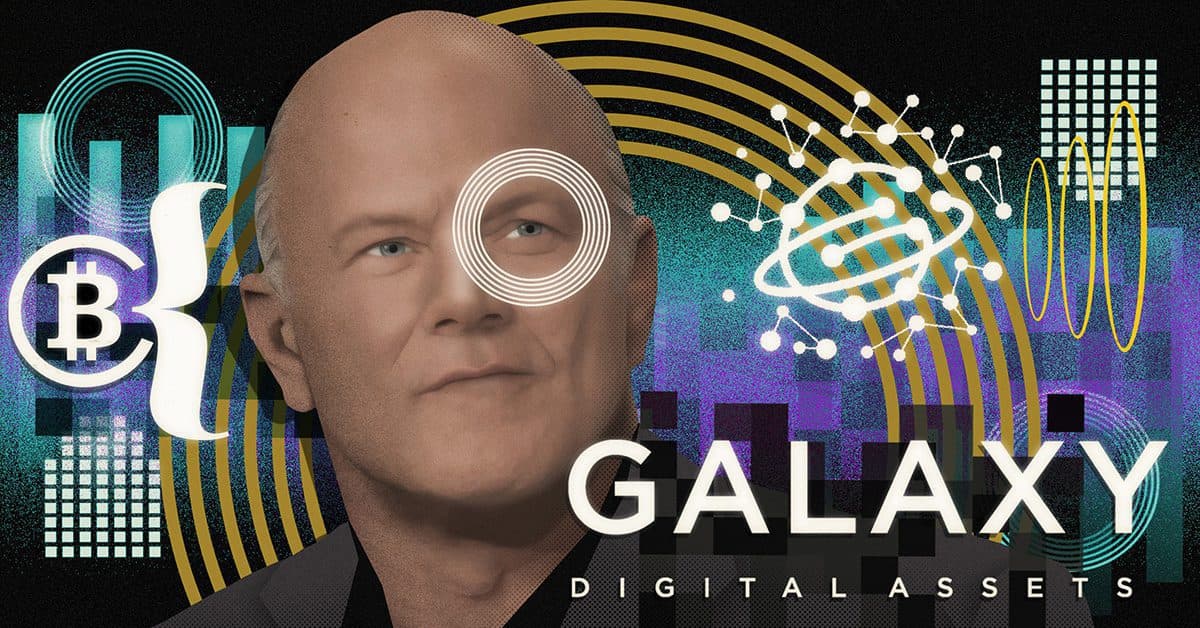 Mike Novogratz, Galaxy Digital; Blockworks Exclusive Art by Axel Rangel
key takeaways
Neal Katyal, former US Acting Solicitor General, will join the firm as chair of an advisory board to help navigate policy and regulatory affairs
Galaxy Digital Asset Management reported roughly $3.2 billion AUM, as of October 31
Galaxy Digital (TSX:GLXE) reported earnings of $517 million in Q3, up over 1,000% from the same period last year, the publicly traded cryptocurrency firm said on Monday. 
"It's hard not to be bullish [on crypto]," CEO Mike Novogratz said to investors. "It's pretty remarkable earnings power that this industry is providing us."
Galaxy Digital manages roughly $3.2 billion in assets (AUM), as of October 31. The digital asset conglomerate reported Q4 preliminary income at roughly $400 million from Sept. 30 to Nov. 12, according to their earnings release. 
Additionally, the company announced Neal Katyal, former US Acting Solicitor General, as chair of Galaxy's advisory board on policy and regulatory affairs. Kaytal will help the firm "navigate what we think is going to be an interesting political and regulatory framework [in DC]," Novogratz added.
Damien Vanderwilt, co-president of Galaxy, also commented on the regulatory environment around crypto, adding that once they do "get regulatory clarity, there is a gigantic wall of capital that is waiting to be allocated to the sector directly." 
Elsewhere, Galaxy and Bloomberg LP announced a new Bloomberg Galaxy Solana Index on Monday, according to Linkedin. 
Galaxy Digital is trading down 1.34%, at $40.41 per share, at time of publication.
---
Get the day's top crypto news and insights delivered to your inbox every evening. Subscribe to Blockworks' free newsletter now.
---