Clarity or confusion? Crypto tax proposal earns mixed reactions
Accountants and exchanges have started to parse through the new IRS tax proposals and decipher what they could mean for investors and the future of the industry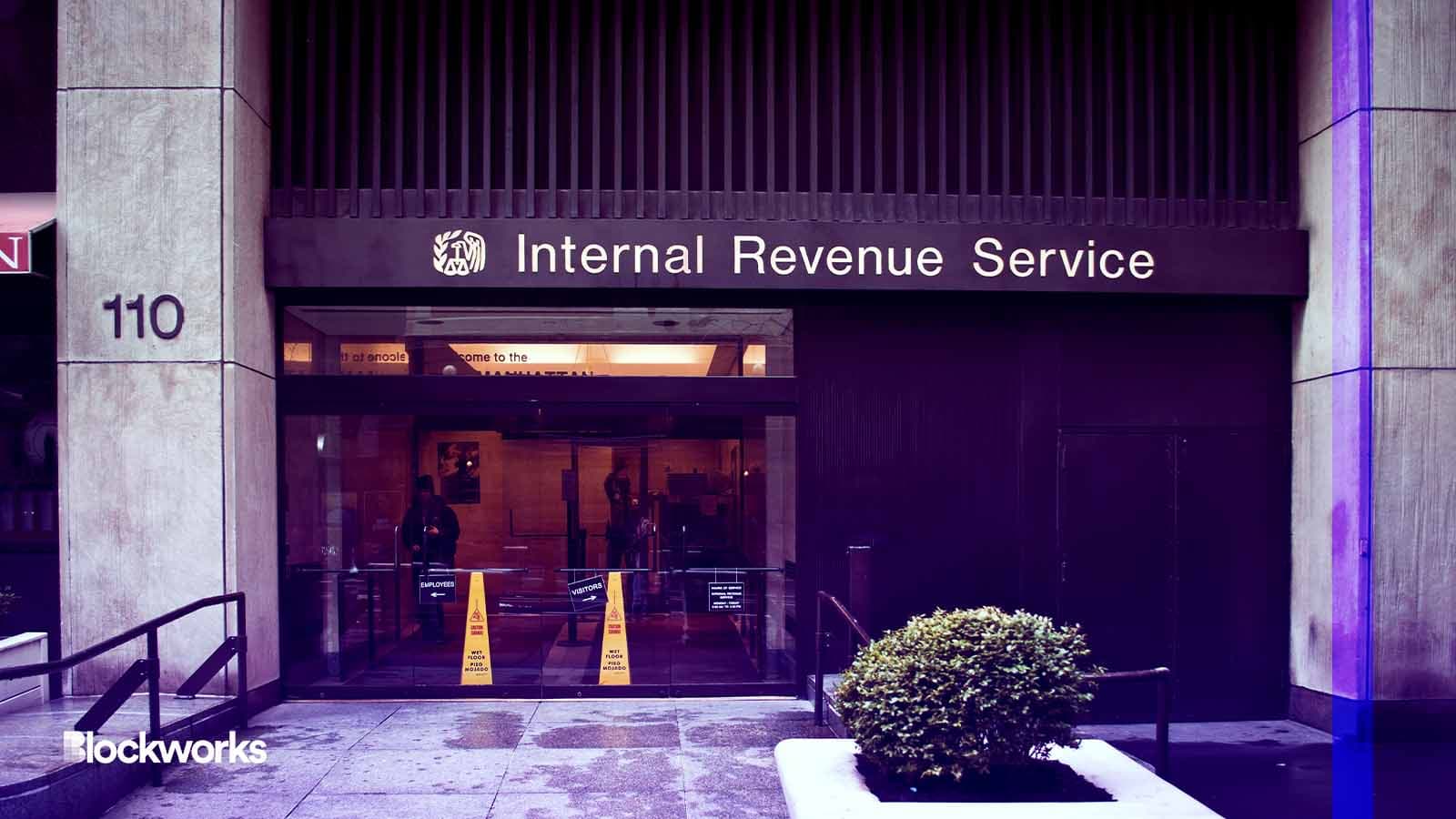 Andrew F. Kazmierski/Shutterstock modified by Blockworks
The US Treasury Department recently released an extensive 300-page proposal detailing cryptocurrency tax reporting guidelines. Now, the industry is seeking to interpret its implications.
The Treasury alongside the Internal Revenue Service introduced the proposed regulations, which include the long-awaited definition of "broker," on Friday, as stipulated by the 2021 Infrastructure Investment and Jobs Act. 
The new rules could mark the beginning of a new era of clarity for investors and crypto businesses, who accountants say have struggled to decipher tax obligations for years. 
"Although tax information reporting requirements have played a key role in traditional finance — as a necessary element of tax compliance — such requirements have been missing from the digital asset ecosystem," Miles Fuller, head of government solutions at TaxBit, said. 
"The lack of tax reporting requirements for digital assets has left individual taxpayers struggling to accurately report their taxes as they sort through convoluted data files that are not easy to interpret or understand." 
Other industry members expressed concern over the proposal's know your customer (KYC) requirements for exchanges and wallet providers. DeFi exchanges and NFTs are also included in these new rules. 
Miller Whitehouse-Levine, CEO of the DeFi Education fund called Friday's release "a confusing and self-refuting proposal." 
"As feared, it strains to find non-existent financial intermediaries in crypto — including DAOs and certain wallet providers — or to create them," Whitehouse-Levine added. 
Under the proposal, "brokers" would include "trading platforms, digital asset payment processors, certain digital asset hosted wallet providers, and persons who regularly offer to redeem digital assets that were created or issued by that person." Regulators opted to exempt individual miners and validators from broker reporting requirements, alleviating a concern prevalent throughout much of the industry.
In 2021, the Blockchain Association, a crypto lobbying group, sent a letter to US senators about the Infrastructure Investment and Jobs Act. In the letter, the group expressed concern that an overly broad definition of 'broker' could be used to encompass "almost any participant" in the crypto sector. Such a definition could place unfair and impractical reporting burdens on these parties.
"If done correctly, these rules could help provide everyday crypto users with the necessary information to accurately comply with tax laws," Kristin Smith, CEO of the Blockchain Association, said Friday after the new proposal was released. "However, it's important to remember that the crypto ecosystem is very different from that of traditional assets, so the rules must be tailored accordingly and not capture ecosystem participants that don't have a pathway to compliance." 
The rules, if passed, would go into effect in 2026, for the 2025 tax year. 
The public comment period for the proposed rules is open until Oct. 30, 2023. A public hearing has been scheduled for Nov. 7, 2023, and if needed will extend to Nov. 8 to accommodate additional requests to speak. The deadline to request to speak at the hearing is Oct. 30.
---
Don't miss the next big story – join our free daily newsletter.