Jobs Rise By 943,000 in July; Unemployment Rate Drops to 5.4%
President Biden said unemployment rate is at lowest level since the start of the pandemic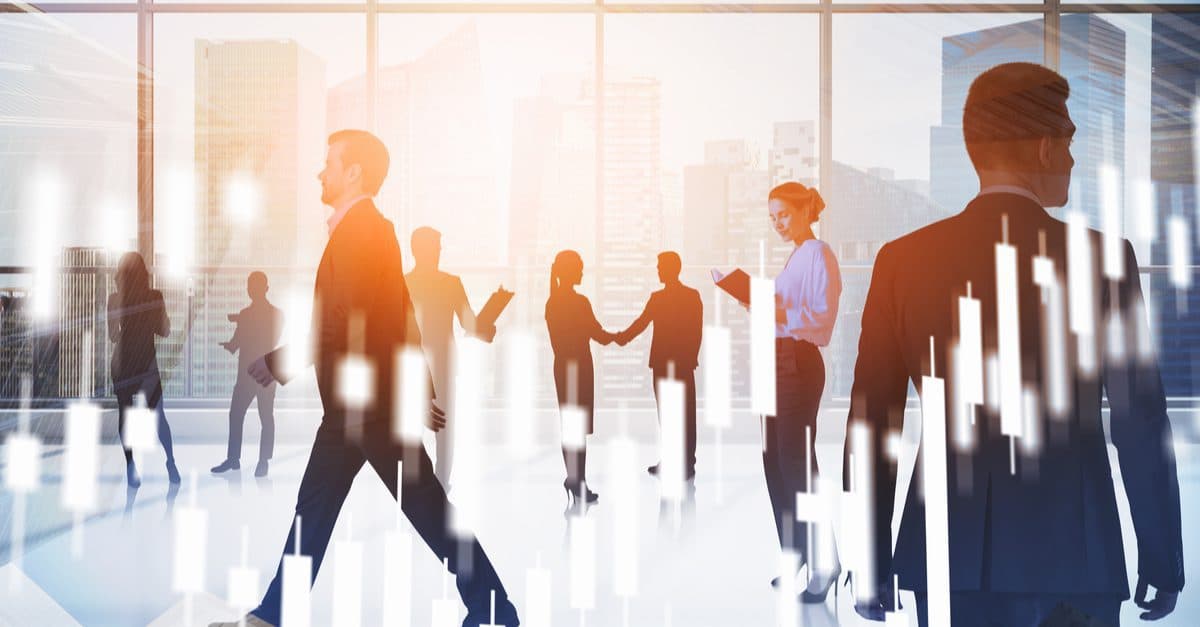 key takeaways
Unemployment rate down "considerably" from highs seen during Covid-19 outbreak last year, but remains higher than pre-pandemic levels
Report reinforces the Fed will taper its quantitative easing in the next couple months, markets watcher says
Nonfarm payroll employment rose by 943,000 in July as unemployment fell from 5.9% to 5.4%, the US Bureau of Labor Statistics reported Friday morning.
Notable job gains occurred in leisure and hospitality, in local government, education, and in professional and business services. The total number of unemployed people fell by 782,000 to 8.7 million.
"These measures are down considerably from their highs at the end of the February-April 2020 recession," the report states. "However, they remain well above their levels prior to the coronavirus pandemic."
Before Covid-19, in February 2020, the number of unemployed people was at 5.7 million, representing 3.5%, according to the report.
President Joe Biden said in a press conference Friday that his administration was the first in history to add jobs in each of the first six months in office, and the only one to add 4 million jobs in that span. 
"Economic growth is the fastest in 40 years," he said. "Jobs are up, and unemployment is the lowest since the pandemic hit."   
Tom Essaye, founder and president of Sevens Report Research, said the July jobs report reinforces that the Fed will taper its quantitative easing in the next couple of months. The June jobs report originally showed 850,000 jobs added, he noted, a figure that was later revised to nearly 1 million. 
"You have two back-to-back months with a million job adds, which really kind of cements the fact that the Fed needs to start reducing QE," Essaye told Blockworks. "That's not a problem for markets at this point, because markets have been expecting it. A potential problem arises if we get a few more really good jobs reports because then that would essentially increase the risk the Fed tapers sooner than expected or tapers larger than expected."
The market currently expects the Fed to acknowledge its potential tapering plan during the Federal Reserve Bank of Kansas City's economic policy symposium in Jackson Hole, Wyo., from Aug. 26 to Aug. 28, or at its September meeting, he added. It is expected that the quantitative easing reductions would begin in December at a rate of about $15 billion of tapering per month and end in mid-2022.
"If that gets pulled forward and we see tapering begin in November, or almost more importantly if tapering occurs more quickly … QE is going to end essentially in March or April," Essaye said. "That could actually be quite a shock to markets and we would almost see a repeat of the 2013 taper tantrum, probably something worse."
Delta threat still real
The jobs report comes after Federal Reserve Chairman Jerome Powell said during a meeting last week he expected the Covid impacts weighing on employment growth, such as ongoing fears of the virus and unemployment insurance payments, would wane in the coming months.
Powell added at the time, however, that the Fed would continue to monitor the effect of the slowing pace of Covid vaccinations and the spread of the Delta variant. 
Daily new Covid-19 cases reached a six-month high of more than 100,000 in the US, Reuters reported on Thursday. 
A total of 165 million Americans are now fully vaccinated, Biden said. As a result, the average job growth over the last three month has been 832,000, he said. 
"Even so, my message today is not one of celebration," the president noted Friday. "It's one to remind us we've got a lot of hard work left to be done both to beat the Delta variant and to continue our advance of economic recovery."
In July, 13.2% of employed people teleworked because of the coronavirus pandemic, down from 14.4% in the prior month, the Friday report indicated. A total of 5.2 million people reported that they had been unable to work because their employer closed or lost business due to the pandemic, down from 6.2 million in June.
Market impact?
In terms of the latest report's impact on the stock market, Essaye said the job gains were good for financials, industrials and materials stocks. The technology sector, viewed by many as a defensive sector of sorts, often lags when it appears the economy could grow quickly.
The Dow Jones Industrial Average and the S&P 500 had risen 0.6% and 0.8%, respectively, following the release of the jobs report Friday morning, as of Noon eastern time. Meanwhile the Nasdaq Composite Index, which has a heavy weighting in tech, had fallen by 0.5%.