Kraken is Building out Staking, Consumer Capabilities and Monitoring NFT Space
Chief product officer: crypto exchange also looking to expand in areas "that are probably going to be surprising"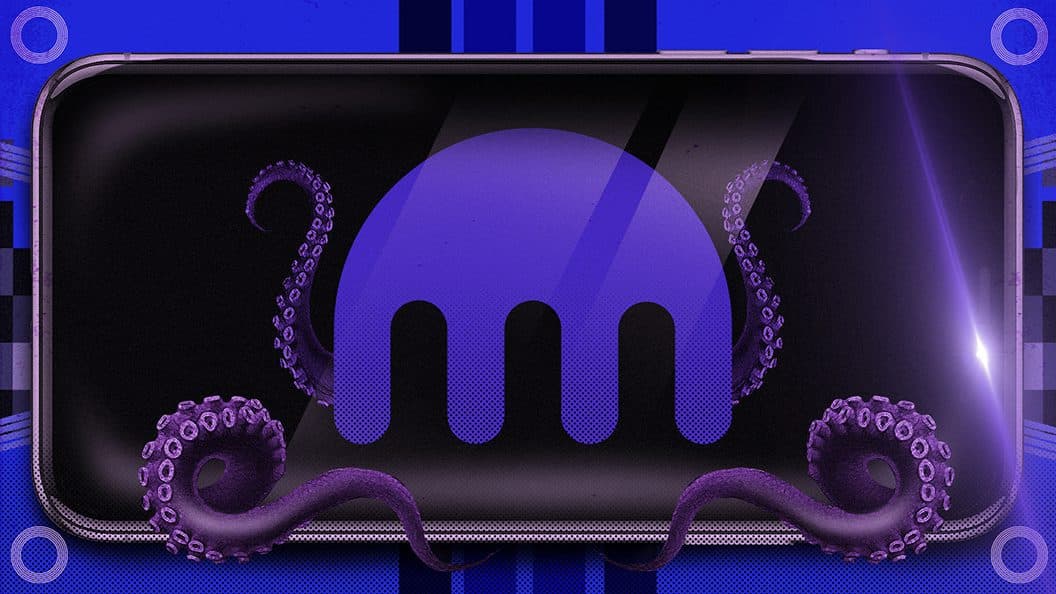 Blockworks exclusive art by Axel Rangel
key takeaways
Crypto will likely go to "unexpected" places over the long-term, Kraken Chief Product Officer Jeremy Welch tells Blockworks
New blockchains launching and becoming available for trading through Kraken's parachain auctions
The second-largest spot cryptocurrency exchange in the US is looking to continue building out its offerings around staking while also focusing on reaching a wider audience.
"After being focused entirely on prosumers and more professional traders and institutions for a very long time, we are finally at a place where we're bringing a full offering directly for consumers," Kraken Chief Product Officer Jeremy Welch told Blockworks in an interview.
Kraken has more than 8 million users worldwide and saw roughly 1.5 million new users sign up during the second quarter, a spokesperson noted. The exchange launched its mobile app in the US in June after rolling an app in Europe earlier in the year. The app allows anyone in the US to buy or sell more than 50 different cryptocurrencies from their phones with as little as $10.
Welch noted that total downloads reached 1 million in July and continue to surge. Kraken announced earlier this week that it now supports Apple Pay and Google Pay in the app, and the company is looking to build out its offerings on the consumer side. Specific additional products are not yet being announced.  
The new focus on retail investors comes as the exchange has processed more than $430 billion in trading volume year to date, according to a Kraken spokesperson, which is more than three times the volume reported in 2020.
Expanding its staking offerings
Kraken unveiled staking last year, which allows users to maximize holdings in staking coins and fiat that would otherwise be sitting in a Kraken account, the firm explains. A person can earn rewards — which Kraken pays out twice a week — on top of their holdings and grow them further by compounding those future rewards.
Kraken currently supports staking for the following tokens: Polkadot ($DOT), Kusama ($KSM), Cardano ($ADA), Flow ($FLOW), Ethereum ($ETH2), Solana ($SOL), Cosmos ($ATOM), Tezos ($XTZ) and Kava ($KAVA). 
The total number of assets staked on Kraken has reached $10.8 billion, as of Sept. 20, and $100 million in rewards has been paid out to clients as of late July.
"Typically you would have to maintain your own node if you were to do this independently, so the ease of use is just a leg up," Welch explained. "And then now you're starting to see more new technology get built out, which is the parachain auctions."
Parachain auctions, for which Kraken launched a platform in June, allow projects to compete for slots on the relay chains of Polkadot and Kusama.
When entering a parachain auction, blockchain projects bid for one of the 100 slots on the Polkadot and Kusama networks using their own DOT or KSM tokens, borrowing funds, or both. Crypto holders can lend their tokens to bidding projects which in turn reward this support with a new native token if they win the auction, or return the bonded crypto in the event they lose.
"You have the parachain auctions happening, you have these new chains that are launching, and then some of those chains are now listed for trading," Welch said. "That cycle is totally new; no one else is doing this and we've taken a lead around that in support of the Kusama and Polkadot networks."
What's next?
The recent popularity around non-fungible tokens (NFTs) has highlighted the broader audience interested in digital assets, Welch noted. Though NFT sales have seen declines in September, according to data by NonFungible, the market boomed in August. NFT marketplace OpenSea hit $3 billion in volume last month, and its co-founder, Devin Finzer, recently said that gaming could be the "next frontier" for NFTs. 
"You've got NFTs that are out there now and there's a lot of excitement around taking crypto beyond just a buy-sell core cryptocurrency function," Welch said. "We think that long-term crypto definitely has a lot of places it's going to go that I think are going to be unexpected."
Competing crypto exchanges FTX and Binance have launched NFT marketplaces this year. Though Kraken has no plans to announce yet in the NFT segment, Welch said, the exchange is internally monitoring the space.
Kraken unveiled an advertising campaign this week to raise awareness around crypto's potential to radically redefine the future. In conjunction with the London Design Festival, the exchange gave 16 digital creators a blank canvas to share their vision of the future with people in the United Kingdom. More than 25 pieces of artwork will be displayed across more than 300 locations throughout London and Manchester through the end of the year.
"This is a first slice to branching out and connecting with a much wider audience," Welch said.
Kraken is also getting set to launch Kraken Bank, which will be the first regulated American bank to provide deposit-taking custody and fiduciary services for digital assets. Wyoming began approving digital banks late in 2020 under its Special Purpose Depository Institution, or SPDI, bank charter.
Kraken intends to launch the bank by the end of this year.
"There's so many things that we've been leaders on, and we're continuing to invest in that thinking with the leadership around staking, around the parachain auctions, with the SPDI bank," Welch said. "We're continuing to expand in all these areas and in some that are probably going to be surprising."
---
Are you a UK or EU reader that can't get enough investor-focused content on digital assets?Join us in London on November 15th and 16th for the Digital Asset Summit (DAS) London. Use code ARTICLE for £75 off your ticket. Buy it now.
---