LayerZero eyes Asia expansion with Conflux partnership
The partnership comes amid speculation that China's views on crypto may be softening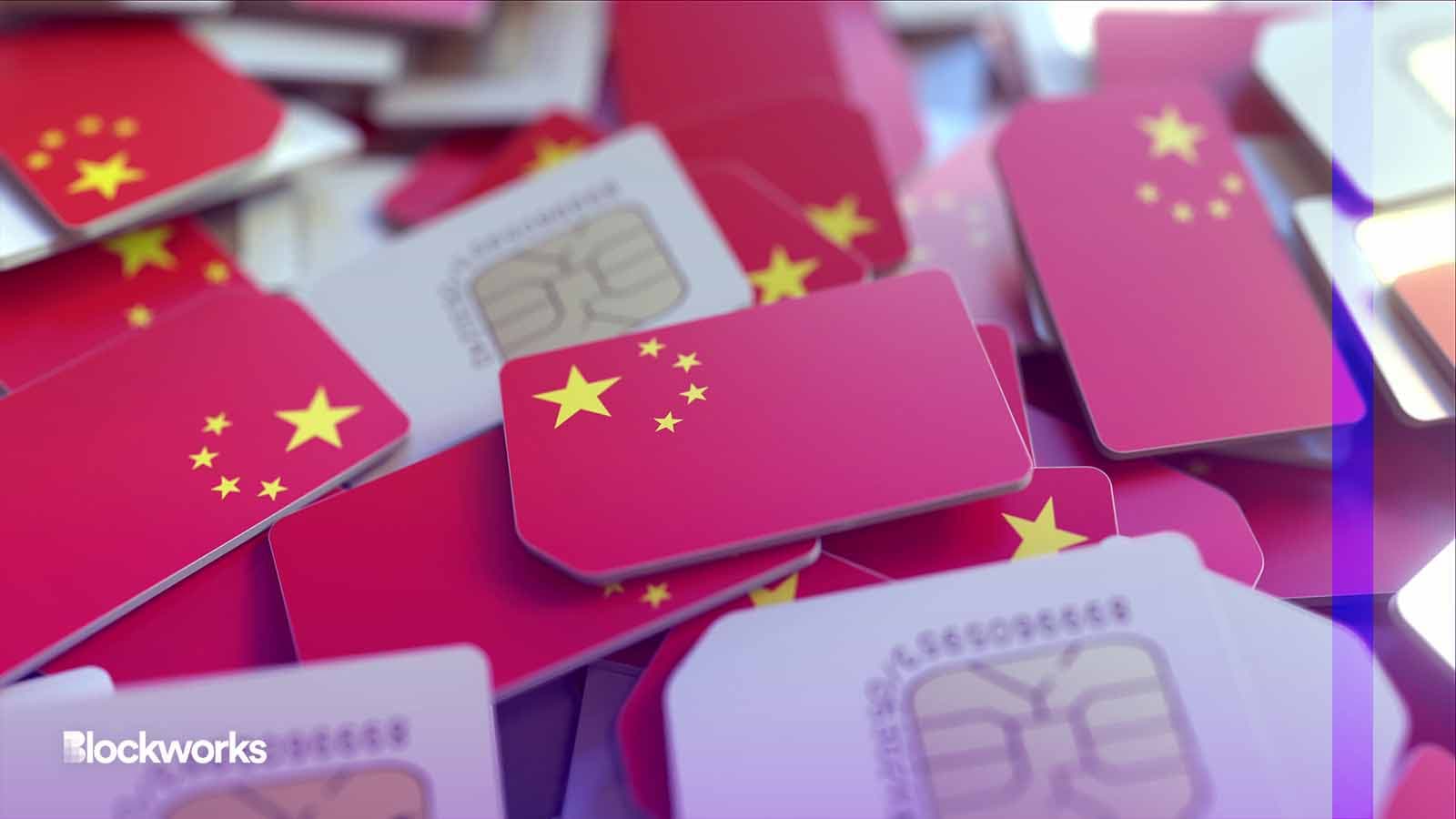 Novikov Aleksey/Shutterstock modified by Blockworks
LayerZero, the interoperability protocol fresh off a deal with Google Cloud, is eyeing expansion into China. 
Conflux and LayerZero announced a collaboration today on the upcoming blockchain-based SIM card (BSIM), co-developed by Conflux and China Telecom. Users of this BSIM will have the capability to transfer assets and messages between chains using LayerZero.
Conflux is a Singapore-registered public blockchain with a rare foothold in China. The layer-1 announced BSIM along with China Telecom in February. They said at the time that the project would be piloted in Hong Kong later this year before rolling out in China. The SIM cards are meant to allow users to securely store private keys on their phones. 
As BSIM cards await their pilot program launch, Conflux's usership has been languishing — seeing around 20,000 transactions per day since April after staying mostly above 40,000 in the first quarter of 2023, according to data compiled by ConfluxScan. 
Read more: Google Cloud is LayerZero's new default oracle operator
Through partnering with LayerZero, Conflux hopes to allow eventual BSIM users to move assets stored on the blockchain-enabled SIM cards from Conflux to other chains.
LayerZero is a cross-chain messaging protocol that cuts down on intermediaries needed to move assets or information between chains. Ethereum layer-2 protocols Arbitrum and Optimism are the most-used LayerZero nodes. 
In a written statement shared with Blockworks, LayerZero Labs CEO Bryan Pellegrino affirmed that through the Conflux integration, LayerZero is expanding into the Asia Pacific region, which Pellegrino said "has historically been a first mover in Web3."
Pellegrino also said BSIM is looking to tap into some of China Telecom's 390 million users.
China has cracked down on crypto trading and mining in years past, but Hong Kong's recent move to allow some crypto retail trading — and China's silence on the matter — has made some wonder whether China is softening on crypto as well.
"[T]he apparent tacit approval of Hong Kong's new crypto initiatives could possibly signal that the Chinese government's stance on cryptocurrency is evolving," a Chainalysis report released Monday said.
---
Don't miss the next big story – join our free daily newsletter.