Hong Kong Expected to Lift Crypto Retail Trading Ban Next Month
Hong Kong is attempting to rebuild its image as a fintech hub, including Web3 pursuits, agreeing Monday to allow retail investors to trade crypto again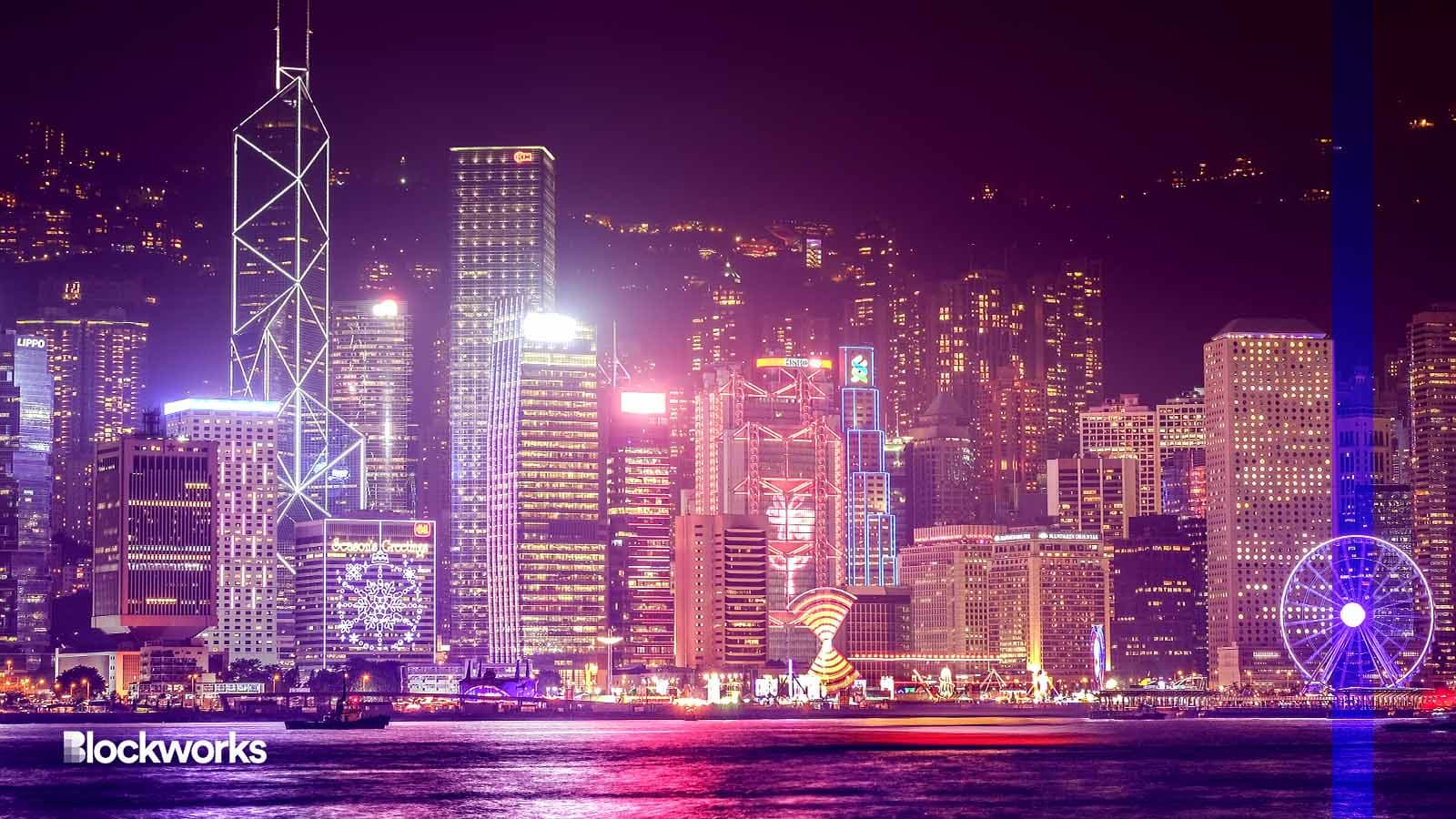 Shuttertong/Shutterstock modified by Blockworks
Hong Kong's securities regulator has wrapped up its consultation on rules for digital asset platforms, clearing the way for licensed entities to provide their services to retail investors.
The Securities and Futures Commission (SFC) said Monday it will implement a number of measures designed to "protect" retail investors including vetting tokens before they're listed on exchanges. 
It follows a consultation period with industry stakeholders undertaken in February allowing them a chance to provide feedback on a number of issues, including allowing smaller investors to trade crypto.
Over that period, the SFC said it received 152 written submissions from stakeholders who "generally welcomed the proposed requirements." As a result, the regulator has moved to allow licensed virtual asset providers the right to service retail crypto investors — an about-turn on restrictions put in place last year.
Those changes are expected to take effect on June 1, with smaller investors being required to jump through several hoops including investor training and awareness of exposure risks.
In its consultation conclusion on proposed regulatory requirements, the SFC said it would not publish a list of vetted assets considered sanguine for retail investors.
"Platform operators are nevertheless reminded of their obligations and to take reasonable steps under the relevant laws to ensure that retail trading of any token they make available will not breach the public offering regimes in Hong Kong."
Good governance, bolstering onboarding processes, disclosures and admission criteria will also form part of the protective measures, the SFC said in a statement.
Attracting what was once lost
Just a month ago, Hong Kong's top financial boss asserted the time was ripe for the economy to accelerate its adoption of Web3 technologies, even amidst volatility and skepticism concerning the digital asset market. 
That's good news for those looking to dabble in crypto again.
Julia Leung, the SFC's CEO said in the statement, "Providing clear regulatory expectations is the key to fostering responsible development."
Blockworks attempted to contact the regulator but did not receive a response by press time.
Last May, Hong Kong introduced guidelines stating that exchanges based in the city must obtain licenses and could only cater to professional investors. Changes next month would see that measure effectively overturned.
A flight of crypto startups to competing jurisdictions including in Singapore has effectively forced Hong Kong's hand on the issue.
The city-state classifies professionals as individuals with a portfolio worth at least 8 million Hong Kong dollars ($1.02 million). Those licensing regulations were scheduled to be implemented in March.
---
Don't miss the next big story – join our free daily newsletter.