Legendary Macro Investor Launches $200 Million Fund to Invest in Growth Stage Crypto Companies
Legendary macro investor Dan Tapiero is making a splash in the digital currency space with the launch of a $200 million fund that just had a $124 million initial close, according to a regulatory filing Tuesday. The fund will invest in […]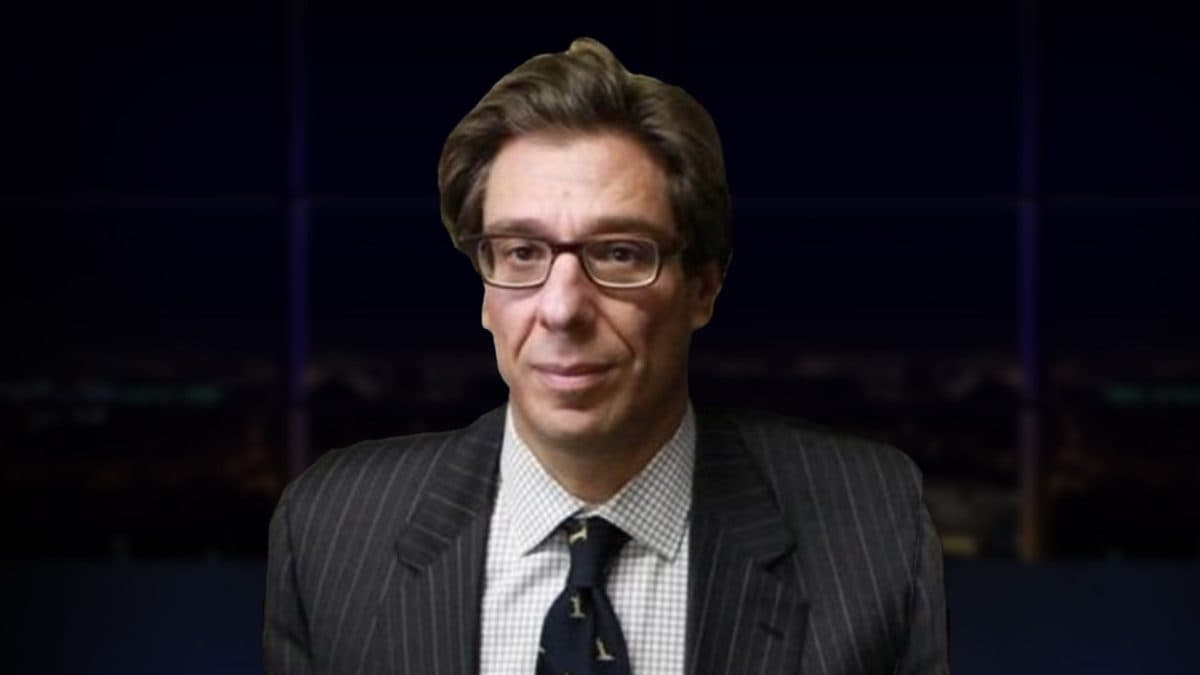 Dan Tapiero, Founder and CEO, 10T Holdings
key takeaways
Dan Tapiero is launching 10T Holdings to invest in mid-to-late stage digital asset companies
The fund will target firms with an enterprise value of $400 million and above
Legendary macro investor Dan Tapiero is making a splash in the digital currency space with the launch of a $200 million fund that just had a $124 million initial close, according to a regulatory filing Tuesday. The fund will invest in mid-to-late stage digital asset and crypto companies.
Tapiero, known for his work with investing giants Stan Druckenmiller, Steve Cohen, and Julian Robertson, is taking a differentiated approach to other investors in digital assets with the launch of a growth equity fund, dubbed 10T Holdings.
10T Holdings comes at a time of increased interest in crypto assets like bitcoin.  Unprecedented monetary-policy and a U.S. administration that is ramping up fiscal stimulus has drawn big money investors that are worried about inflation.
Tapiero, a renowned investor and long time advocate of both gold and bitcoin, has recognized the need for other types of investment vehicles to allow institutions to gain exposure to the space.
The growth fund, a first of its kind in digital assets, will invest in 10 to 15 mid- to late-stage category winners in the digital asset ecosystem. 10T Holdings plans on writing $20 million checks into companies with enterprise values of $400 million and above.
The reason for that particular hurdle rate has to do with Tapiero's target risk profile.  Unlike other large funds in digital assets like Pantera or Paradigm, 10T Holdings won't fund seed-stage companies. By focusing exclusively on larger companies, the growth fund eliminates the risk of funding companies that are unable to find product-market fit.
10T's focus on later stage companies will preclude the type of outsized but volatile returns riskier funds like Parafi have earned earlier investors, but Tapiero is fine with that. In fact, his strategy may prove to be particularly appealing to institutions and large pools of capital.
Despite recent news of institutions like Blackrock moving into bitcoin, the vast majority are still unable to own digital assets due to the high degree of volatility or regulatory concerns.
10T likely offers a more traditional class of investor more predictable but significant return streams in the form of direct private equity investments.
Tapiero drew his insight for 10T from a long career spent in institutional money management and finance.  In a previous fund launched in 2006, Tapiero teamed up with Stan Druckenmiller to found AGCoA, a U.S. farmland REIT.  It became one of the largest holders of agricultural land in the country before being sold in 2013 to the Canadian Pension Plan Investment Board (CPPIB), with $450 billion in AUM. 
He also launched, in 2009, a physical gold sales and storage business, Gold Bullion International (GBI), that is today the third largest vaulter of gold in the world outside of the banking system. The core parallels between the bitcoin thesis and the physical gold world helped him see the upside possibilities for growth in the digital asset ecosystem. 
In addition to providing an ideal vehicle for institutions to gain exposure to digital assets, 10T also fills a critical missing hole in the capital structure of the crypto ecosystem.
There are lots of venture funds that provide financing to seed and early-stage companies, but virtually no funds exclusively dedicated to providing later stage funding and liquidity.  10T will provide liquidity directly to early stage funds and investors that are looking to take some chips off the table from earlier stage investments.
The fund will also provide liquidity to early stage employees of crypto unicorns, many of whom have the majority of their net worth tied up in equity they can't access.  Crypto unicorn Coinbase took almost nine years before its recent announcement of direct-listing, after being founded in 2012. 
10T has declined to comment on the story and name any of its current investments, but in a recent episode of the Pomp Podcast, Tapiero hinted at some firms he may be looking at. "Some of the companies even that you own I would own, let's say Figure… I think that's a fantastic company to own, Kraken and Paxos right now are doing raises, those are two excellent companies," said Tapiero.
Tapiero's fund is the latest investment vehicle designed to provide differentiated institutional exposure to digital assets.  Eric Peters, founder of volatility and trend-following firm One River Asset Management, recently announced a $1 billion dollar crypto fund backed by Alan Howard.
Peters recently remarked that he was "astounded" by institutional interest in digital assets, and sees a mature market for bitcoin within the next ten years.
At 10T, Tapiero's partners include Stan Miroshnik and Michael Dubilier. Miroshnik is a former Morgan Stanley executive and has spent the last 6 years in the digital asset space. He previously served as the CEO of Element Group, which was one of the first fintech investment banks serving digital assets, raising over $300 million for various projects.
Michael Dubilier is a storied private equity and technology investor and Managing Partner of Dubilier & Co. He has led dozens of growth and private equity transactions, and was an early investor in several groundbreaking technology companies.