First leveraged BTC futures ETF debut — above average, yet underwhelming
The first-day trading volumes of Volatility Shares' 2x Bitcoin Strategy ETF ranked well for 2023, but wasn't close to those seen by the first bitcoin futures fund launched in 2021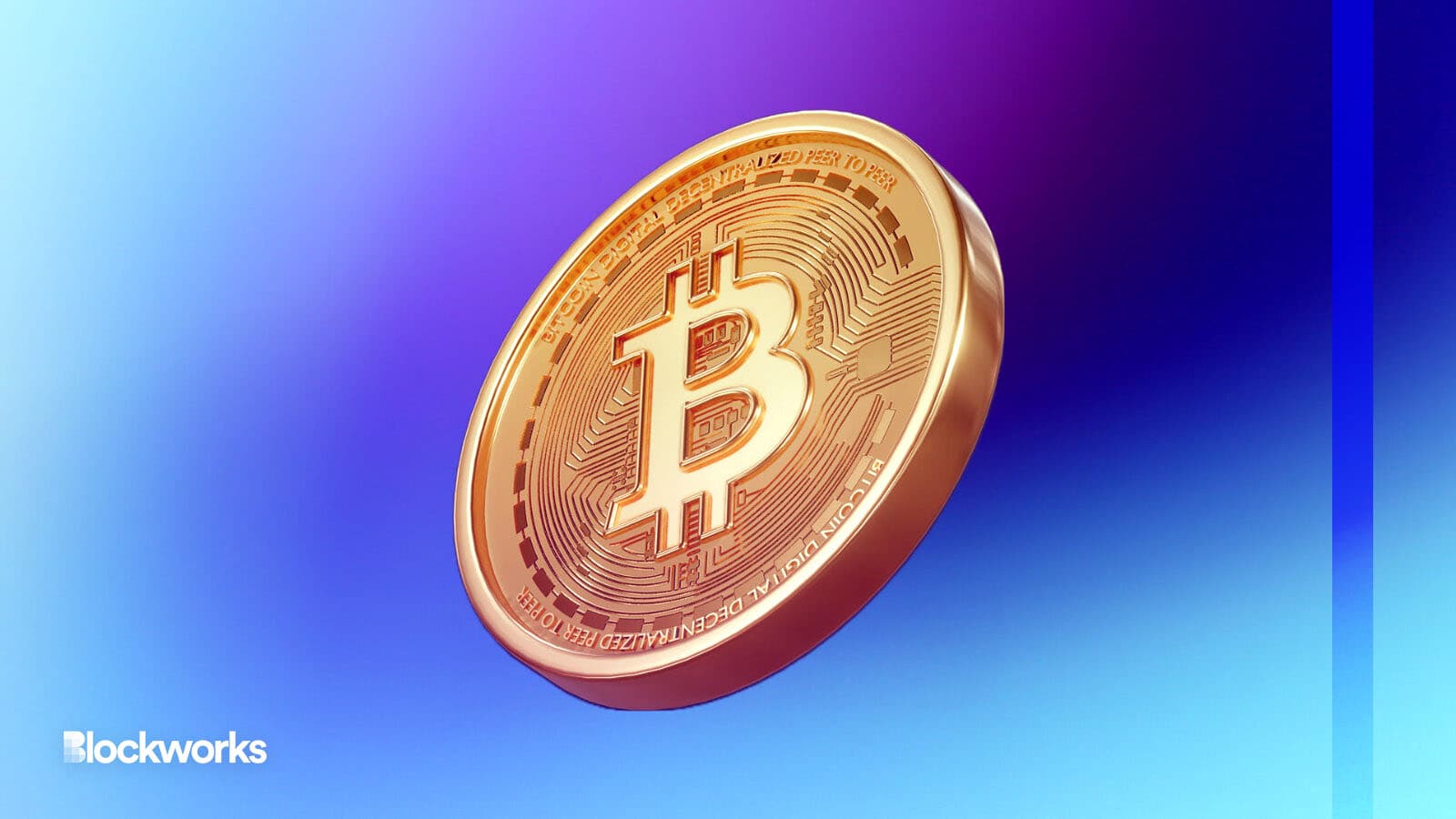 kitti Suwanekkasit/Shutterstock modified by Blockworks
The first leveraged bitcoin futures ETF in the United States experienced higher-than-average trading volumes on its first day, although it fell short in comparison to the milestone bitcoin futures ETF launched in 2021.
Volatility Shares' 2x Bitcoin Strategy ETF (BITX) began trading on the Cboe BZX Exchange on Tuesday. It saw day-one trading volumes of roughly $5.5 million, according to data by FactSet. 
In terms of day-one volume, the launch ranked 30th of the 195 ETFs so far introduced in 2023, the data indicates.
This year, the iShares Climate Conscious & Transition MSCI USA ETF (USCL) and the Xtrackers MSCI USA Climate Action Equity ETF (USCA) emerged as the top performers, with both surpassing $2 billion in opening-day trade volumes. These funds stood out as outliers, as no other ETFs this year have managed to reach $100 million.
Despite BITX's relatively high ranking, its initial volumes were about 0.5% of those seen by the first US ETF to hold bitcoin futures contracts — the ProShares Bitcoin Strategy ETF (BITO) — that came to market in October 2021.  
BITO surpassed $1 billion in trade volume just hours into its launch, though similar offerings launched in the next few days did not see as much interest. 
"I would have been very surprised if it had been a barnburner," Dave Nadig, a financial futurist at data firm VettaFi, said of BITX. "Getting futures exposure isn't that difficult. Getting direct bitcoin leverage — if you're actually serious about crypto — isn't that difficult."
Compared to another bitcoin futures fund that launched this year, however, BITX's first-day trading volume compared favorably. 
The Bitwise Bitcoin Strategy Optimum Roll ETF (BITC) had roughly $36,000 during its March 21 launch, according to FactSet. 
BITC is designed to select futures contracts with the lowest level of contango — a scenario in which the projected price of a commodity under a futures contract is valued above the asset's going spot price.
Demand for BITX? 
The Volatility Shares' product comes to market at a time when various industry watchers have expressed increased optimism for a spot bitcoin ETF — a sentiment spurred by BlackRock revealing plans to try to launch such an offering.
Read more: Is BlackRock's clout enough to get its bitcoin ETF past the SEC?
In the meantime though, BITX represented another crypto-related milestone in the ETF world. 
The Volatility Shares fund seeks investment results that correspond to two times the excess return of the S&P CME Bitcoin Futures Daily Roll Index for a single day. 
It offers "liquid access to leveraged bitcoin exposure" through a traditional brokerage account during a time when there is legal uncertainty around crypto exchanges, a Volatility Shares spokesperson said. 
But some warned against such a product.
"In extreme cases, leveraged ETFs can have a negative return over a period when the underlying index has a positive return," Elisabeth Kashner, director of ETF research at analytics at FactSet, told Blockworks. "Therefore, it is extremely important for BITX investors to do their homework and brace themselves for erratic returns, above and beyond that of bitcoin itself."
Beyond its risk, Nadig argued BITX is designed for people who want to day-trade bitcoin, "without, for some reason, just day-trading bitcoin."
He added: "But any serious crypto investor or day-trader has cheaper and better options outside the ETF wrapper right now."
---
Don't miss the next big story – join our free daily newsletter.