Lido Finance drops Solana staking after DAO decision
Over 92% of Lido's community chose to discontinue the product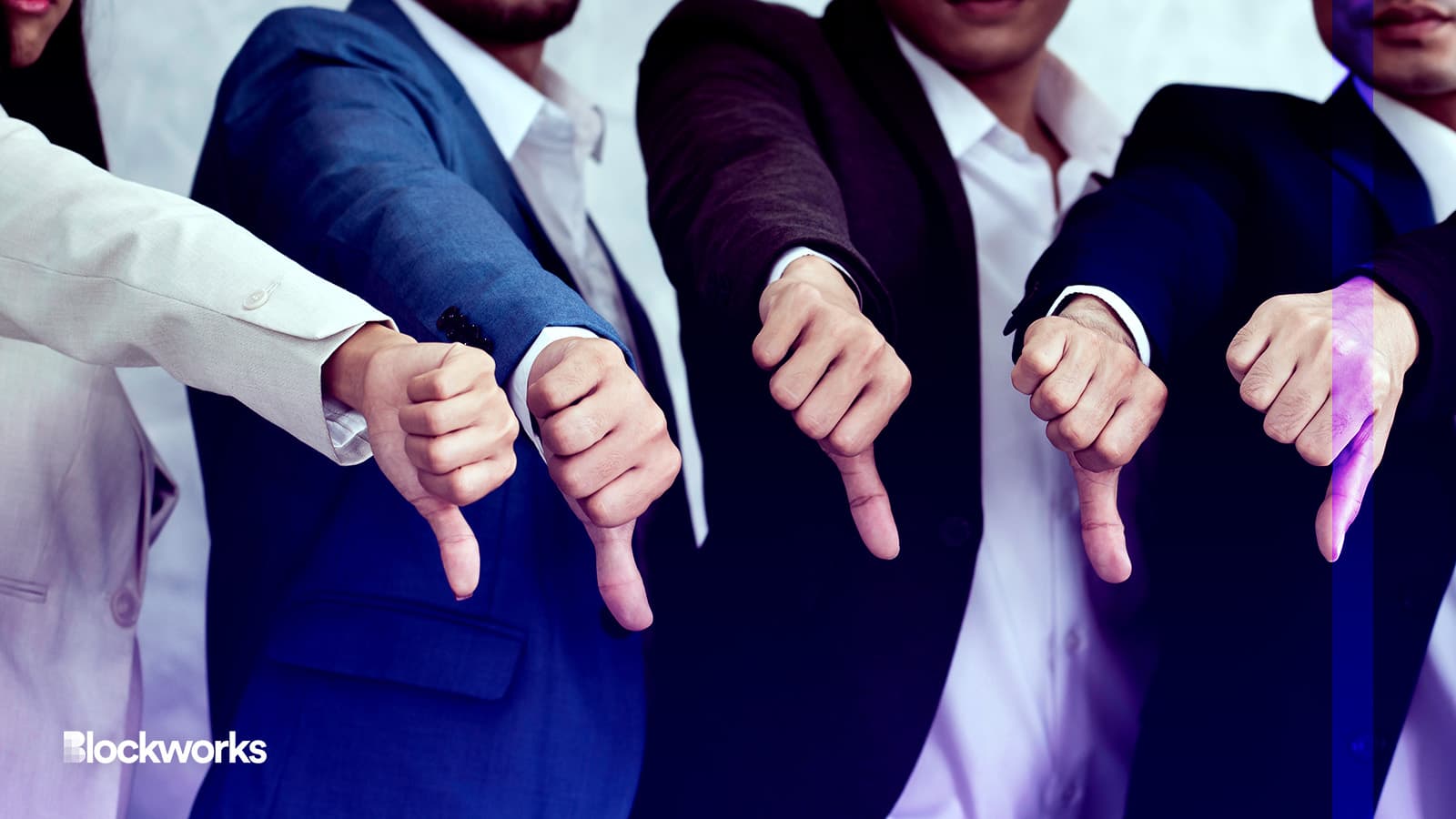 ravipat/Shutterstock modified by Blockworks
Lido Finance, known for its liquid staking solution, will no longer accept new staking requests for Solana tokens. This comes after Lido token owners voted in large numbers to pause the service.
After many discussions on the Lido DAO forum, the token holders chose to gradually end the use of the protocol on Solana.
"After much discussion and a vote by Lido DAO members, it was decided that the best course of action would be to wind down Lido on Solana," the team said in a blog on Monday.
"Whilst this decision was difficult in the face of numerous strong relationships across the Solana ecosystem, it was deemed a necessity for the continued success of the broader Lido protocol ecosystem," they added.
The decision to phase out Lido on Solana occurred following a proposal submitted to the Lido DAO by the development team, P2P Validator, in early September. 
This proposal detailed the successes, obstacles and potential future of Lido on Solana.
The P2P team laid out two distinct paths for consideration. One option proposed keeping Lido on Solana running, with Lido DAO's financial support. This plan called for $200,000 every quarter for development, $600,000 per year for marketing and $100,000 for customer support, totaling $1.5 million over the next 12 months.
The other option was to simply end, or "sunset," Lido on Solana, taking the project in a different direction.
Since taking over, the P2P team spent around $700,000 on Lido on Solana, earned $220,000 and faced a loss of $484,000, according to the proposal's author, Yuri Mediakov.
More than 92% of the Lido community voted to end the product rather than keep it going, according to a vote that closed on Oct. 5.
Read more: Rebuilding trust: Solana's roadmap after a challenging year
Those holding stSOL, Lido's tokenized version of staked Solana (SOL), will continue to receive network rewards throughout the sunsetting process. Support for the Lido on Solana Frontend will end on Feb. 4.
Solana's native token SOL has dropped over 21% in the last 12 months, and last traded around $24.41 on Tuesday, according to data from Blockworks Research.
---
Don't miss the next big story – join our free daily newsletter.