MetaMask Growth Shows DeFi Cruising Into Mainstream
MetaMask reported Tuesday a 1,800% jump in the number of Monthly Active Users, which is a good proxy to show the growth of DeFi.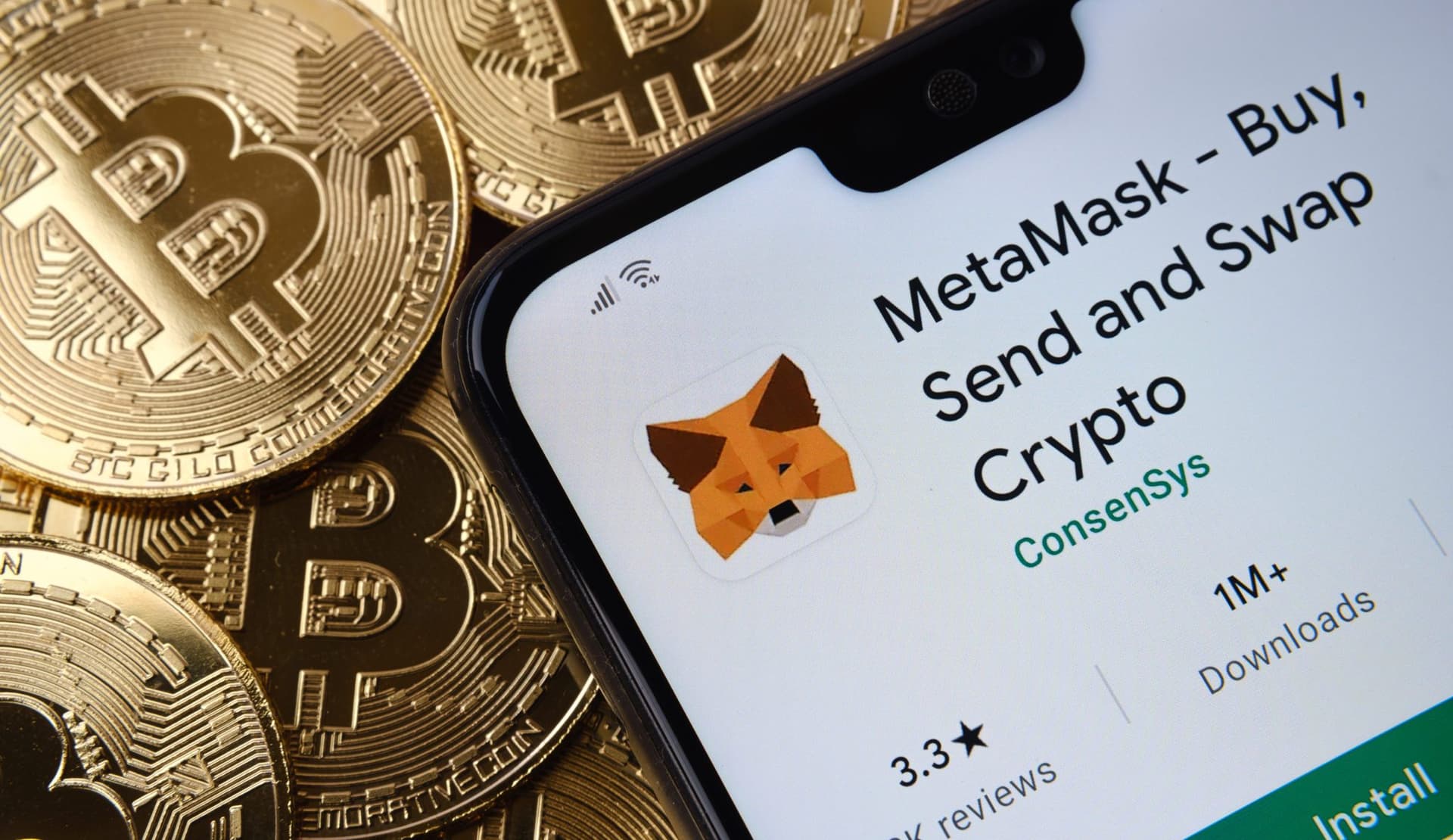 key takeaways
MetaMask says it has grown by 19x since July 2020
Other non-custodial wallets like Phantom have also seen similar exponential growth as more users explore DeFi as an investment alternative
As the total value locked in decentralized finance (DeFi) comes close to the $90 billion mark, MetaMask, the most popular wallet used by traders in the DeFi ecosystem, has reported that it has passed the 10 million mark of monthly active users, up from just over 500,000 a year ago. 
"MetaMask defined a new kind of cryptocurrency wallet, where users don't just interact with currencies, but with decentralized applications, and we are constantly making these new kinds of applications more safe and accessible to a broader audience," said Dan Finlay, MetaMask Co-Founder. "We're letting users explore new ways of establishing trust on the internet."
Part of the appeal of MetaMask is that it functions as a browser add-on, allowing integration with DeFi protocols and dApps on the web. Furthermore, with MetaMask, users are always in control of their assets. Their keys are always under their control on their PC, so a situation like what happened with QuadrigaCX — where the founder absconded with the keys and thus the assets of the exchange — can't happen. 
Given DeFi's appeal in Asia, MetaMask reported that Asia is the number one region in terms of users' growth, followed by Europe and North America. Within Asia, the Philippines, Vietnam, China, India, Indonesia and Thailand led for the number of downloads and active users.

MetaMask's growth story is shared by other wallets in the industry.
Speaking to Blockworks, the CEO of Phantom, a non-custodial wallet startup, said that their platform is about to break 100,000 MAUs. Since its launch four months ago it has already gotten to a point where there are already 1 million transactions a month though through the wallet. 
"There's two predominant umbrellas: DeFi and NFTs, which have exploded over the past year and a half or so. There's no sign of slowing down as long as people are discovering these apps and becoming comfortable with them," Brandon Millman, CEO of Phantom, told Blockworks. "These applications are going to become more and more popular and there will be more of them and the wallet is a window into all of them."
Millman believes that the only thing holding back further adoption of DeFi and NFTs are expensive gas fees — something that many new blockchain protocols are trying to solve.
"NFTs are just getting started…Even within the US there's a huge number of people who don't interact with them at all because they're so expensive, but despite that, you're still seeing a lot of growth," he told Blockworks. "With the advent of blockchain tech that's faster and cheaper, you'll see more and more people buying NFTs and trading them. From a consumer perspective, it has a lot of room to grow from the NFT trader and publisher perspective."
But non custodial wallets aren't for everyone.
Some investors would not feel comfortable having their millions tied to a browser plugin. This isn't a bad thing per se, rather it shows the strength of retail interest in DeFi. 
Eric Ervin, CEO of Blockforce Capital, added that he's seeing "incredible demand" from investors looking to get exposure to DeFi, so much so that his company has put together a fund with DeFi ecosystem Vesper Finance to give users that don't want to install wallets and prefer to get exposure via a more traditional fund subscription, a chance to get exposure to DeFi. 
"We believe this will act as an onramp to significant adoption from investors who have yet to approach – and benefit from – the decentralized ecosystem," he said.
At this time, MetaMask doesn't have a token like that Binance or FTX has, but is willing to explore one should there be a "compelling use case" for it. These tokens, like BNB or FTX, are utility tokens but are also used by investors as a proxy for a public listing.
Want more investor-focused content on digital assets? Join us September 13th and 14th for the Digital Asset Summit (DAS) in NYC. Use code ARTICLE for $75 off your ticket. Buy it now.