New Year, New Solana: Battered SOL Beats Top 50 Crypto By Far
Other top coins so far in the new year include OKB, exchange OKX's utility coin, which was up 13% as of Tuesday morning, and Flow blockchain's native FLOW coin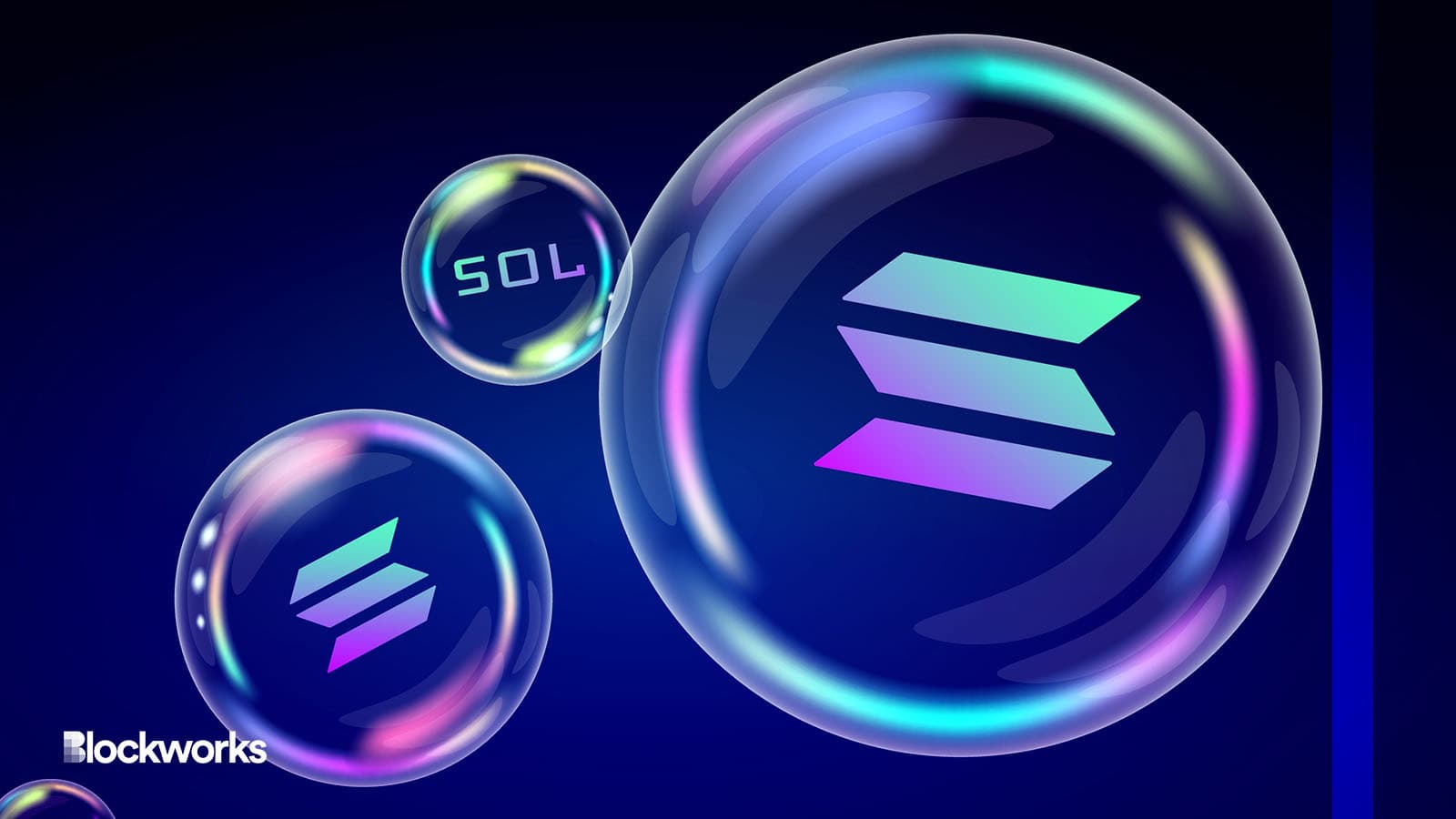 Vladimir Kazakov/Shutterstock.com modified by Blockworks
As crypto investors start to parse out their trading strategies for 2023 and attempt to recuperate losses from last year, Solana is emerging as an early winner. 
Solana's native token SOL, one of the so-called "Sam Coins" backed by now disgraced FTX founder Sam Bankman-Fried, is already up more than 20% in 2023, as of data pulled at 10 am ET. The token ended last year 94% lower against the dollar. 
While only less than three days in, Solana has positioned itself as the best performing top-50 token of 2023 so far. As of Tuesday at 10 am ET, SOL was trading over $13, according to data. 
Toward the end of 2022, SOL hit single digits for the first time in two years, dropping below 10% and shedding 75% since FTX's collapse. 
Bankman-Fried was a main backer of the smart contracts-focused protocol Solana. FTX had purchased more than 58 million SOL tokens from the Solana Foundation and Solana Labs starting in August 2020, according to the now-bankrupt exchange. 
FTX-affiliated Alameda Research reportedly held about $1.2 billion in SOL tokens ahead of the crippling bank run on FTX, which led to its bankruptcy.
Other top coins so far include OKB, exchange OKX's utility coin, which was up 13% as of Tuesday morning, and Flow blockchain's native FLOW coin, which had rallied similarly over the previous three days. 
Even with some promising early numbers, traders keen to bounce back after a year of losses should keep an eye on global macroeconomic data, which have proven to influence token prices, analysts warn. 
"While the crypto industry has plenty of things to worry about right now, investors should pay close attention to changes in interest rates over the coming months," research analysts from Kaiko wrote in a note Tuesday. "Macro could very well be the single biggest market catalyst in 2023." 
Leading the pack for the worst performing top-50 coins are LEO, Bitfinex's utility token, which has lost more than 3% in 2023, and BitTorrent's BTT, which is down about 1.6%.
---
Don't miss the next big story – join our free daily newsletter.