Judge denies former OneCoin lawyer's motion for new trial
Mark Scott worked for 'Cryptoqueen' Ruja Ignatova to launder OneCoin funds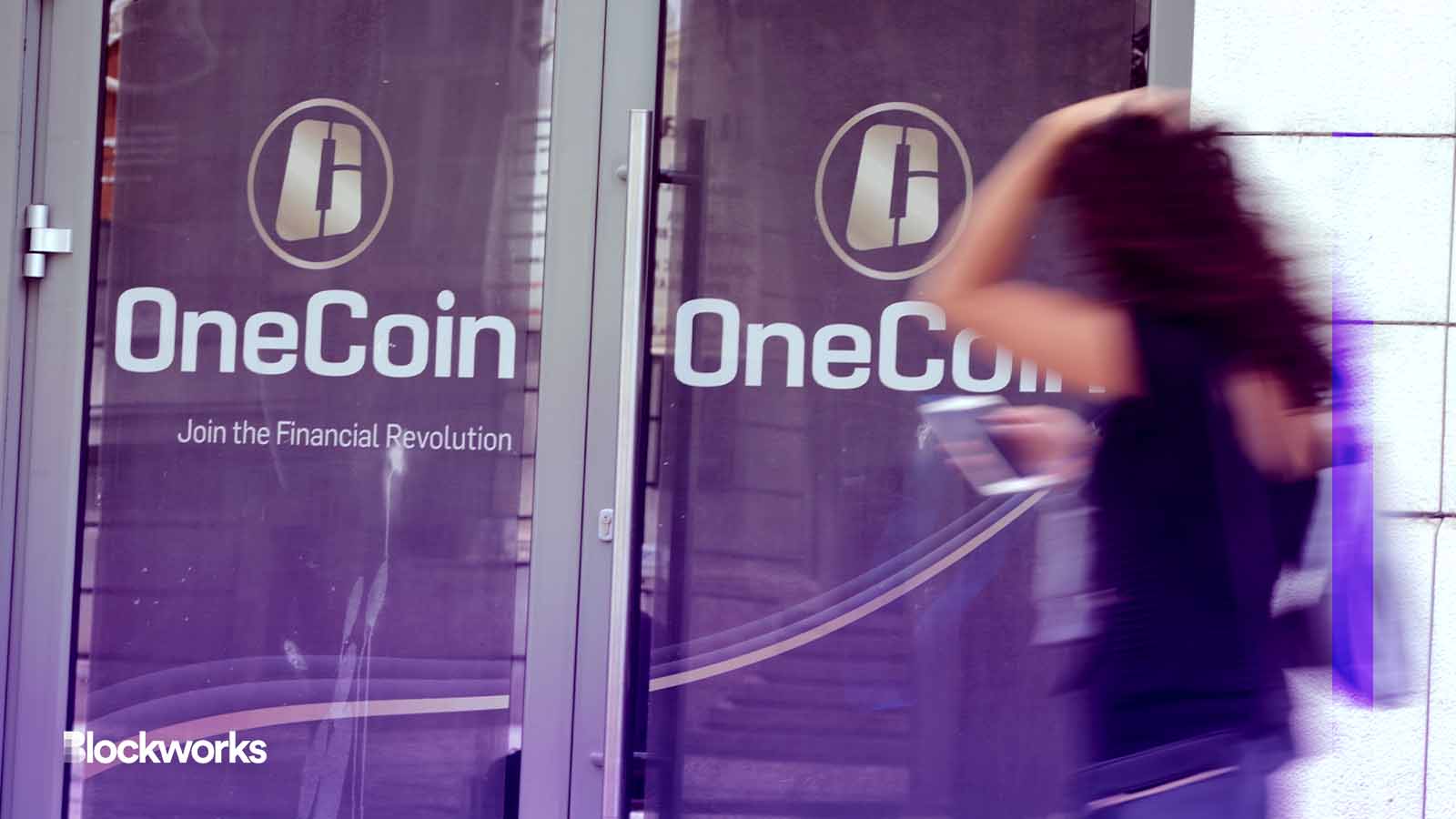 Belish/Shutterstock modified by Blockworks
Former OneCoin lawyer Mark Scott's push for a new trial has been denied.
In Judge Edgar Ramos' opinion on the motion, he ruled that the motion was denied due to Scott's proven involvement in OneCoin, noting that he agreed to work with OneCoin after banks had begun to shut down OneCoin accounts and the City of London police were investigating the company.
OneCoin was proven to be a fraud that had no functioning blockchain back in 2017. 
"Scott, a corporate lawyer who was then a partner at an internationally recognized law firm, had extensive experience representing private equity funds, and he leveraged that experience to construct an elaborate, sophisticated money laundering operation for OneCoin," Judge Ramos wrote.
Scott was convicted in 2019 following a three-week trial. He was convicted on one count of committing money laundering and a count of conspiracy to commit bank fraud. 
According to the indictment, Scott laundered roughly $400 million through "fraudulent investment funds" and he was paid around $50 million.
Ramos noted that Scott's trial included "hundreds of exhibits, including dozens of Scott's own emails," and, in addition, "the Government also offered the testimony of dozens of witnesses." 
The judge denied the motion for acquittal or new trial for the count of conspiracy to commit bank fraud because the government was able to prove that multiple people moved to create a "joint enterprise to commit bank fraud," and "Scott knowingly and intentionally joined the enterprise."
In addition, Scott's motion to request a new trial on the count of money laundering is denied on the basis that Scott "misrepresents the trial evidence."
According to Ramos, the evidence put forth by the government about the use of US wires "constitutes an execution of the wire fraud scheme" under American law.
Last week, the US Department of Justice announced that OneCoin co-founder Karl Sebastian Greenwood faces 20 years in prison for his involvement in the OneCoin scheme. Greenwood pled guilty to wire fraud and conspiracy charges in December of last year.
---
Don't miss the next big story – join our free daily newsletter.