Buckle Up, The Bull Market Is Here, Pantera Says
The crypto industry needs to start playing by the rules for adoption to increase, according to Pantera Capital in a letter released on Wednesday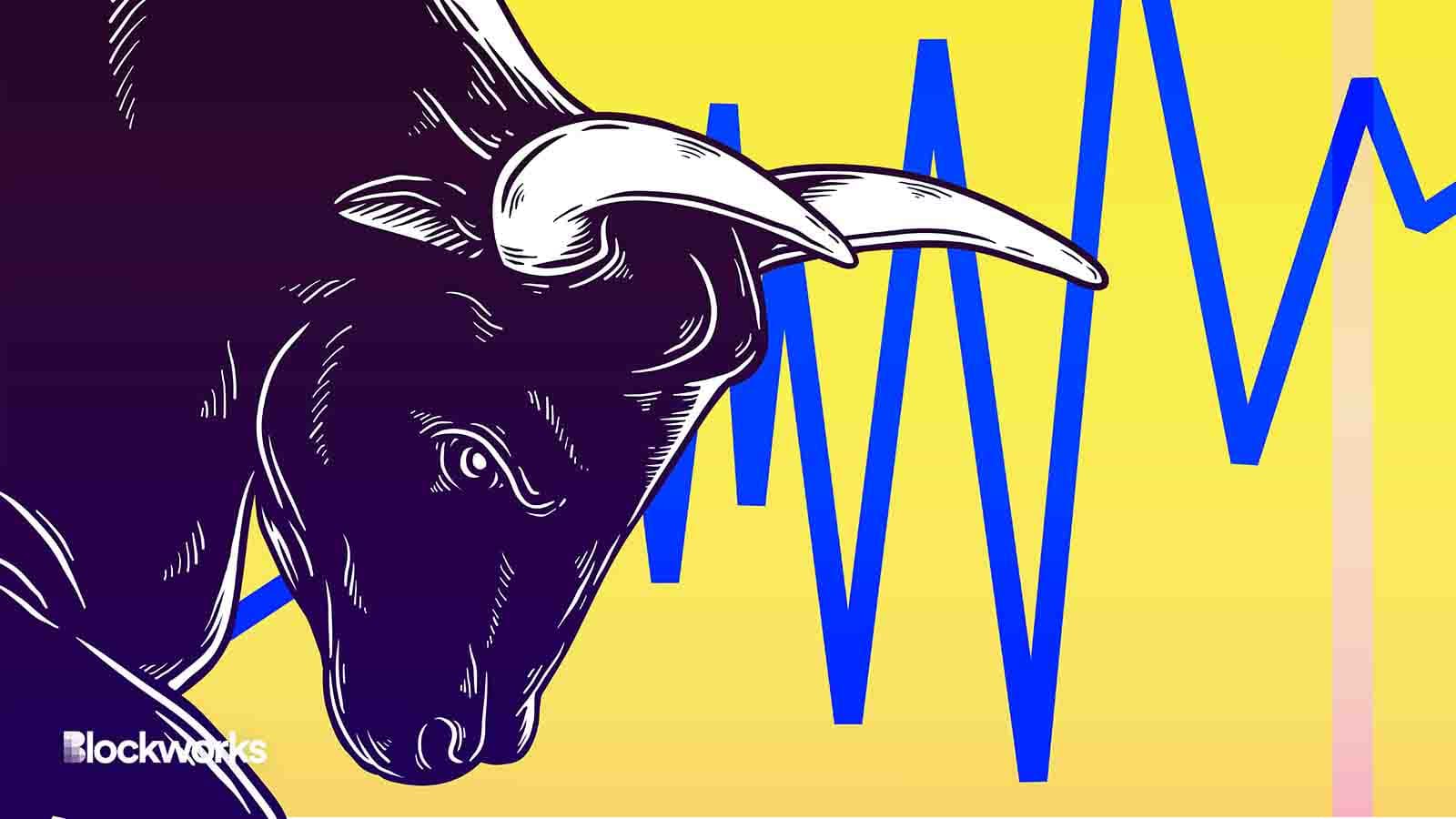 Rawpixel.com/Shutterstock.com modified by Blockworks
If the crypto industry wants to continue to grow, it's going to have to rebuild its relationship with centralized institutions, according to Pantera Capital executives.
Following a rocky 2022 littered with bankruptcies and accusations of fraud — as well as increased regulatory scrutiny — the industry needs to start playing by the rules for adoption to increase, Pantera CEO Dan Morehead and staffers wrote in their latest blockchain letter, published Wednesday. 
Ryan Barney, a senior investment associate at the legacy cryptocurrency asset manager, said in the letter that the "original promise of crypto included complete decentralization, to fully disable the potential for bad actors to be involved in the financial system."
Added Barney: "Although this may be true on the longest of horizons (decades not years), for crypto to become widely adopted and used by individuals, institutions, and governments, centralized entities still have a role to play." 
After FTX's implosion and subsequent criminal proceedings for founder Sam Bankman-Fried, crypto's winners will ultimately be differentiators capable of establishing counterparty confidence, according to Barney. 
Market conditions will undoubtedly improve morale around the digital asset industry, according to Sehaj Singh, an investment associate at Pantera — adding that the next bull cycle is here, "regardless of what happens in the interest-rate-sensitive asset classes." 
"The decline from November 2021 to November 2022 was the median of the typical cycle," Singh said. "This is the only bear market to more than completely wipe out the previous bull market. In this case giving back 136% of the previous rally."
Pantera's latest letter comes weeks after Morehead penned his investor outlook, where he doubled down on his view that the industry can only go up from here. 
"Blockchain's resilience in the face of a terrible macro market for risk assets and historic idiosyncratic disasters is impressive," Morehead said. "I believe that it [bitcoin] has already bottomed and we will see blockchain assets continue their 13-year 2.3x per year appreciation trend soon."
Despite the investment firm's seemingly unwavering positive sentiment, markets seem to have been moving risk-off in recent weeks as traders continue to speculate on the Federal Reserve's next move.
Bitcoin (BTC) and ether (ETH) faltered Wednesday, erasing gains from earlier in the week, falling 1.5% and 1.3%, respectively. 
Pantera's predictions come as the company says goodbye to its co-chief investment officer Joey Krug, who had been with the investment manager since 2017. Krug initially joined to head the firm's Liquid Token Fund.
That vehicle, which invests in 15-20 crypto tokens at any given time, lost 80% in 2022 but rebounded 47% in January 2023, Pantera reported, as market conditions deteriorated. Pantera did not give a reason for Krug's departure.
---
Don't miss the next big story – join our free daily newsletter.